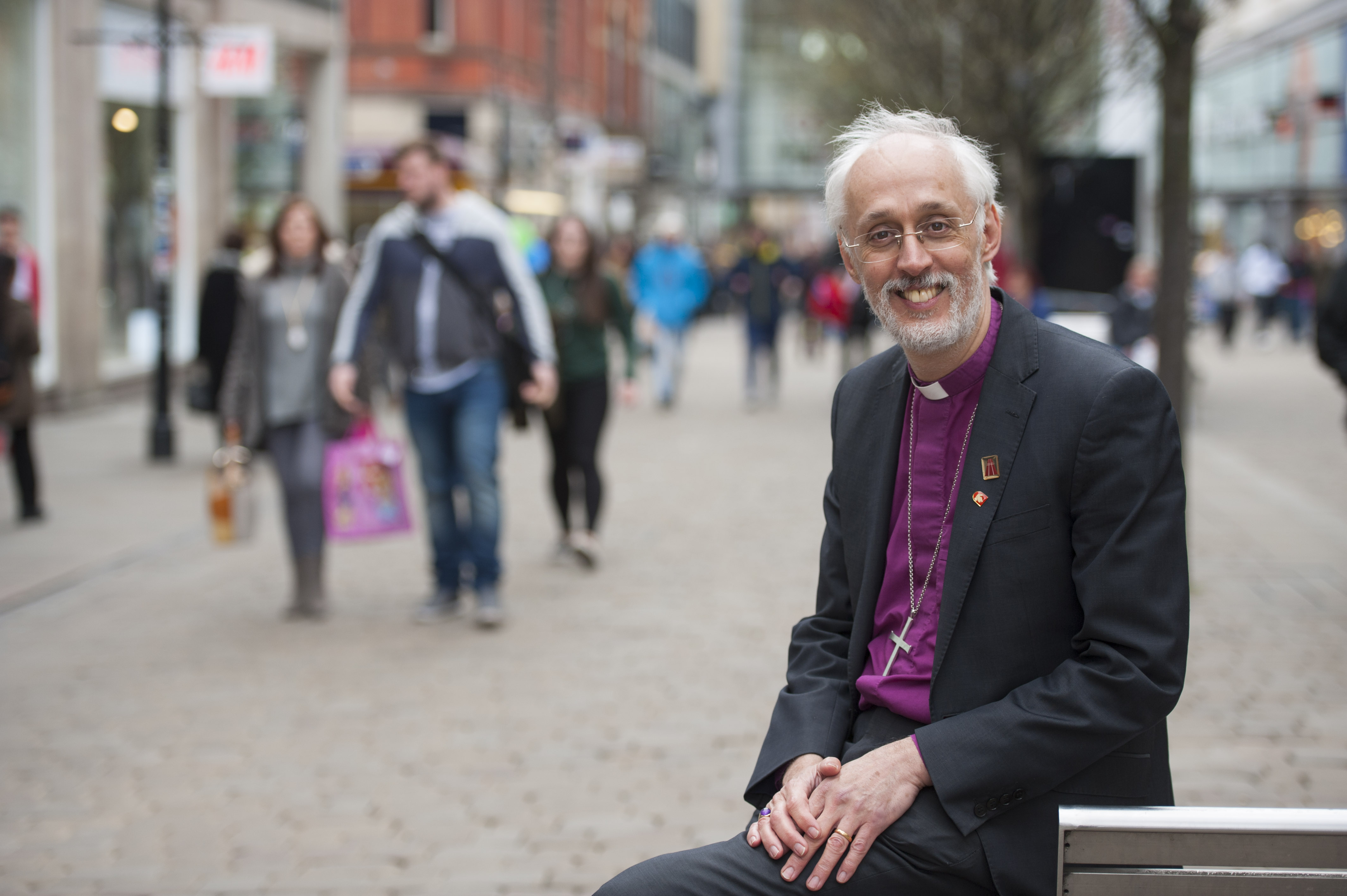 Today is World Mental Health Day. We marked it at the Cathedral a couple of nights ago with an event led by some of our health service chaplains, and that brought together representatives of different faiths. I was able to join it over Facebook live.
There's an important clue the title. It's not World Mental Illness Day. It's not about some set of named conditions, acute or chronic, that afflict an unfortunate minority of individuals. It's about something we all face within our own selves, in our families, and in our various ministries. Our mental health may be better or worse, improving or deteriorating, varying from day to day even. It's part of our human condition. And this year, it's particularly challenged by our having to live with coronavirus.
In the spring we went through a hard lockdown. It came suddenly, and we responded magnificently to the challenges, finding new ways to be church in such drastically changed circumstances. Human beings are by nature extraordinarily resilient in response to a short, sharp shock. Hundreds of thousands volunteered to support the Heath Service. People stood on the street to clap, helped those living alone or shielding with their shopping. We got the majority of rough sleepers indoors, and set up food kitchens in the poorest communities. We discovered new ways to meet up virtually. Most people, most of the time, coped. And then things began to ease and get better over the summer. Many of us were able to resume at least some of the behaviours of normal life.
This coming winter will be hard. Virus cases are rising with rapidity again. Fresh restrictions are expected to be announced covering our diocese, and beyond, in the next few days. The new measures may in all likelihood not be as stringent as six months ago, but human beings are far less resilient in the face of long lasting difficulties than they are with the sudden and soon over. We will need to do all that we possibly can to support one another in our mental health. And to do so knowing that little may improve before spring.
A good number of our fellow citizens feel the restrictions are already too tight, others are equally adamant that they go nothing like far enough. Just because they're being attacked from both sides is no proof that the government, whose task is admittedly unenviable, has got it right. But the level of polarisation in society is itself a serious problem. Any sense of our being "in it together" has dissipated. How on Earth do we, the Church, in these circumstances, be a force for good mental health?
We will each to work out the details in our own Parrish, chaplaincy, or other context. But the broad thrust of our response will be to focus on our core activities and missional purpose, and being innovative in applying them within the world of Covid restrictions.
We will worship God - on line and face to face. Welcoming all who are drawn to us; seeking to include the excluded and reach out to the isolated. Reaffirming the Good News in Jesus Christ that continues to stir our hearts.
We will care for one another - in individual pastoral conversations and through the range of small group activities that are allowed face to face or can be made to work virtually. Simple regular pastoral telephone calls by ministers or between members of congregations have meant so much to so many over recent months. We will look for who is missing in our gatherings, who is most prone to loneliness, and seek to be there for them.
We will identify patterns of human need, especially mental health needs, and organise to alleviate that need.
We will look out for all whose experience of covid, and in consequence their mental health, is worsened by the knowledge that their lives are too often counted as worth less than the lives of others. And who are looked to as easy targets for blame when the virus spreads, usually with little or no scientific basis. If we pass the motion before us later today at this Synod, we must do so with a firm resolve to put our words into action; remembering that it is often the slow but regular imposition of small scale acts of prejudice and bigotry that wear down the mental health of those who suffer them.
Yesterday, I was chairing a day seminar for my Housing Association in Wythenshawe. A senior staff member was listing what seemed to have contributed most to the wellbeing of local people during lockdown. More or less at the very top of the list was the amount of green space in the community. Something particularly appreciated by those living in high rise blocks. Paying attention to our natural environment is not something to put on hold during the time of coronavirus, it matters more than ever.
Coronavirus is not a war, and military metaphors are a distraction from how we must respond to it. But, as with a war, it requires mental resilience to pull through, and no pretence that it will be "all over by Christmas". The Church can and must be a powerful champion of that mental resilience, through the long and hard months that lie ahead.