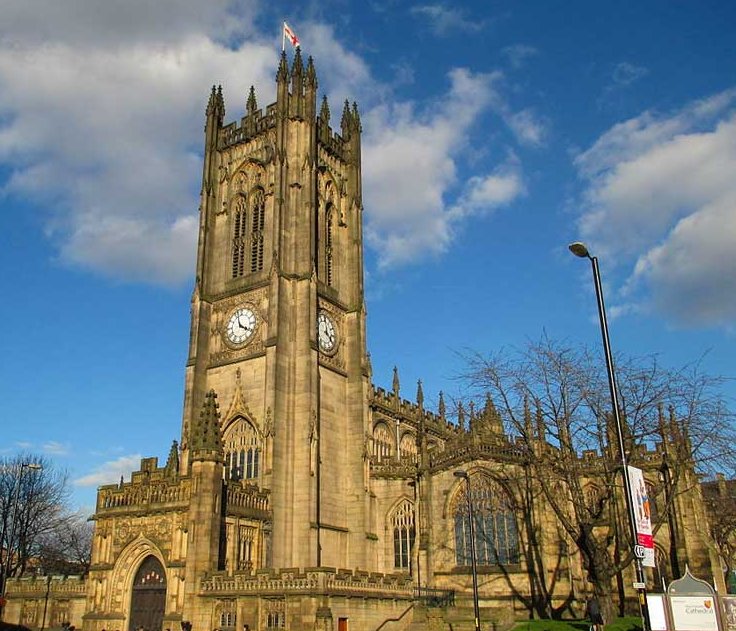 Manchester Cathedral is the Cathedral and Collegiate Church of St Mary, St Denys and St George in Manchester.
The cathedral is a vibrant worshipping community. It is also a popular venue for concerts and exhibitions. Visit www.manchestercathedral.org to find out more.
The cathedral seeks to grow, build community and make a difference in our society and wider world through the good news of our Lord Jesus Christ. It also makes music through its choirs and musicians which you are welcome to experience at its regular services during the week and on Sundays.
The Cathedral Visitor Centre in Cateaton Street is a popular conference venue and refectory.