As children we are shown how to pray, hands together and close your eyes.As adults we are just told to pray, but somehow, we seem to lose that childlike ability to just talk to God.
The Alternative Prayer Course, hosted by Christ Church Harwood, was a recent recipient of the Church for a Different World Awards. The course, spanning four weeks last summer, was set up in response to the feeling that people were crying out for help with prayer and seeking something new.
"I find it easier to express feelings in pictures. Art is a way of relaxing so I can better hear Gods voice."
As the course facilitators, Gail Spence and Rebecca Webster, explained: "it opened peoples minds and got them thinking about the different ways they could engage in conversation with God one that didnt involve kneeling in silence with nothing coming through; or trying to be like the person next to you, or the persona leading the intersession in the service. The course also provided an opportunity to listen after all, prayer is a two-way conversation."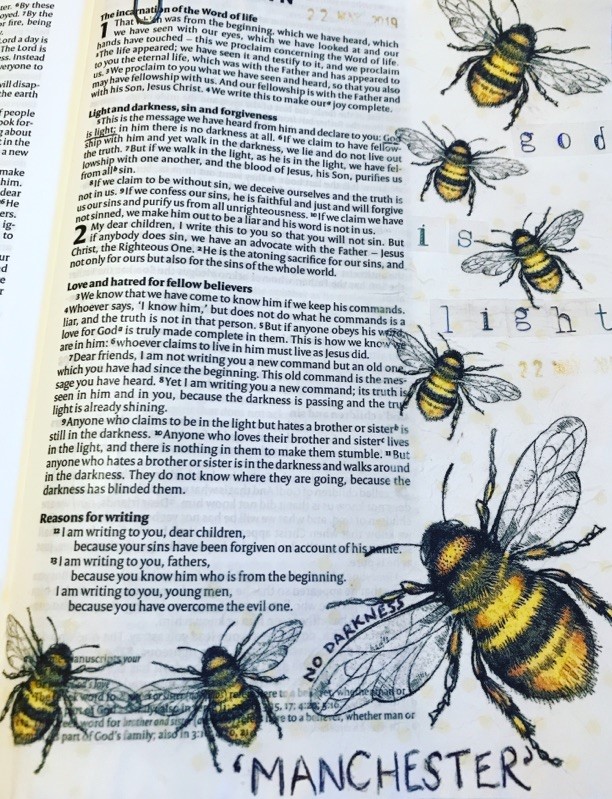 "Prayer is the unspoken word with someone who knows you better than you do."
Each week, the participants focused on a different method inspiring alternative prayer: Bible Journaling, colouring, pottery and the Psalms. In the pottery session, prayer pots were made: the base represented yourself and each of the five coils represented a person close to you, who you wanted to pray for. Afterwards, you could write down your thoughts and your prayers and put them in to the pot.
Feedback from the course was very positive: The course was very thought provoking. It opened my mind to new experiences and helped me with my praying; I enjoyed the quietness. A time to think in a different way and put away some home stresses and switch onto a new way of prayer and meditation.