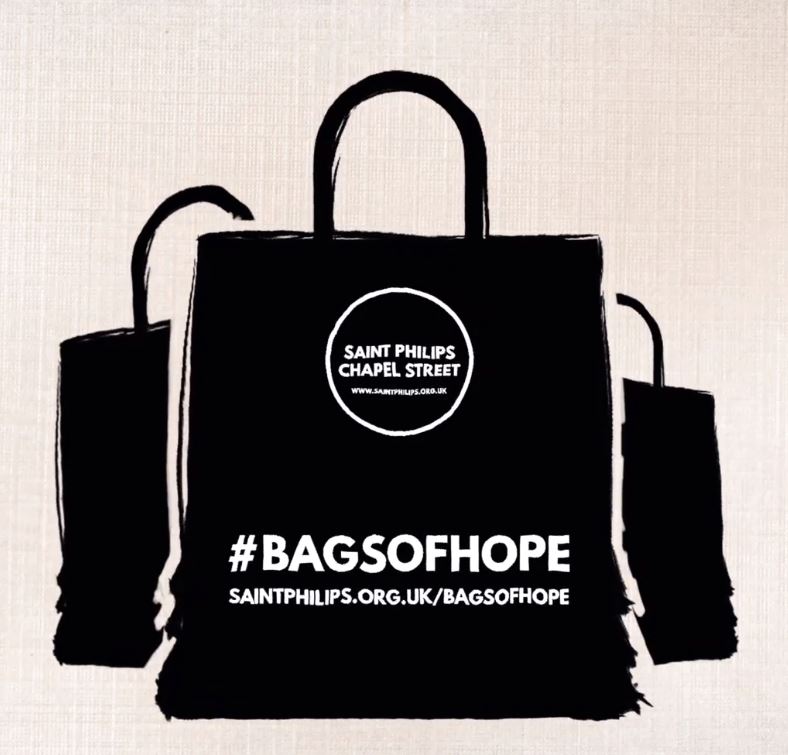 Bags of Hope is a simple idea to bless Manchester, Salford and beyond, bringing hope in unexpected places and help make a practical difference to someones life.
Any church, workplace, school or friendship group can become an unexpected place of hope to people experiencing brokenness or poverty in these four different areas: asylum seekers, vulnerable women, the homeless, and deprived local communities.
There is a shopping list of 10 items to help you know what to put in each Bag of Hope that is appropriate for the person you are buying for, You can also write a message to the recipient and pop it in the bag for them to find!
And thats it! 10 items, one bag: Bags of Hope. Hope in unexpected places.
HOW TO TAKE PART
If you would like to fill a bag, or your church would like to run this simple project, please contact Lizzy or Janet at hopeinunexpectedplaces@gmail.com or on 0161 839 9709.
A filled bag should be dropped of at Saint Philips Church, Chapel Street, Salford M3 6FR, from where it will be passed on to a vulnerable person who will appreciate it.
Once youve put it all together, you can post your bag on Instagram, tag @spchapelstreet with the hashtag #BAGSOFHOPE.
If you would like to make a donation to bring hope in unexpected places, visit www.saintphilips.org.uk/bagsofhope and click Donate.