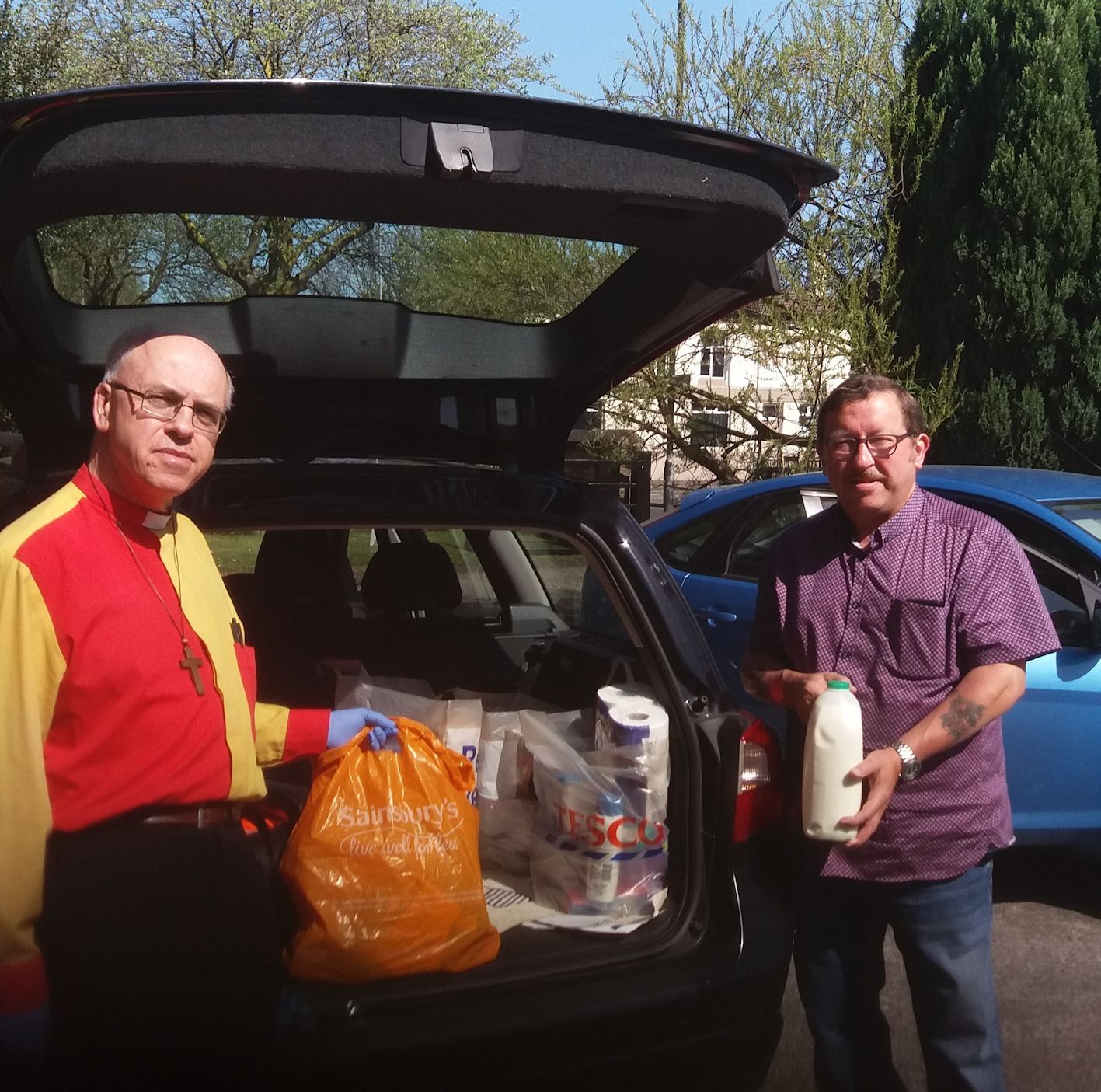 The church at Gorton and Abbey Hey is adapting to life under lockdown by turning donations dropped off at the rectory into food parcels that are delivered every day to local people who are self isolating during the coronavirus emergency.
The Gorton Food Parcel project has delivered an estimated 300 food parcels since lockdown began last month to elderly people who have been advised by the government not to go out, and to others who are self isolating, cant get to the shops and are running low on food.
The Revd Craig Smith, Team Rector of Gorton and Abbey Hey, has become a familiar face in the community as he queues at the local supermarket with a list of items required for the latest deliveries. He also accepts donations left on his doorstep at the rectory and, with a team of volunteers from the parish, assembles food parcels at the nearby Oasis centre, ready for distribution each day.
Revd Craig Smith said Its a real team effort to produce the food parcels and Ive been humbled by the experience of working with Oasis, the police and the local council to meet the needs of our parishioners who are struggling to get food during the current emergency.
People who have received the food parcels have been really moved and have expressed their appreciation to everyone involved. We look forward to being able to get to know some of them better when the lockdown is eased and we can meet in person!
Manchester City Council has helped with publicity for the scheme and has provided a grant of 2000. Local councillors (including Councillor John Hughes pictured above with Craig Smith) have been keen to support the project that swung into action on 21 March, the day after the lockdown was announced.
Councillor Julie Reid from Manchester City Council said, When we started Gorton Corona Helpers at the start of the emergency, Revd Craig Smith was my choice to be coordinator. He is well known and trusted in the community, already involved in the Oasis food bank, and can bring people together. Without Craig we couldnt have achieved so much community action and I cant thank him enough.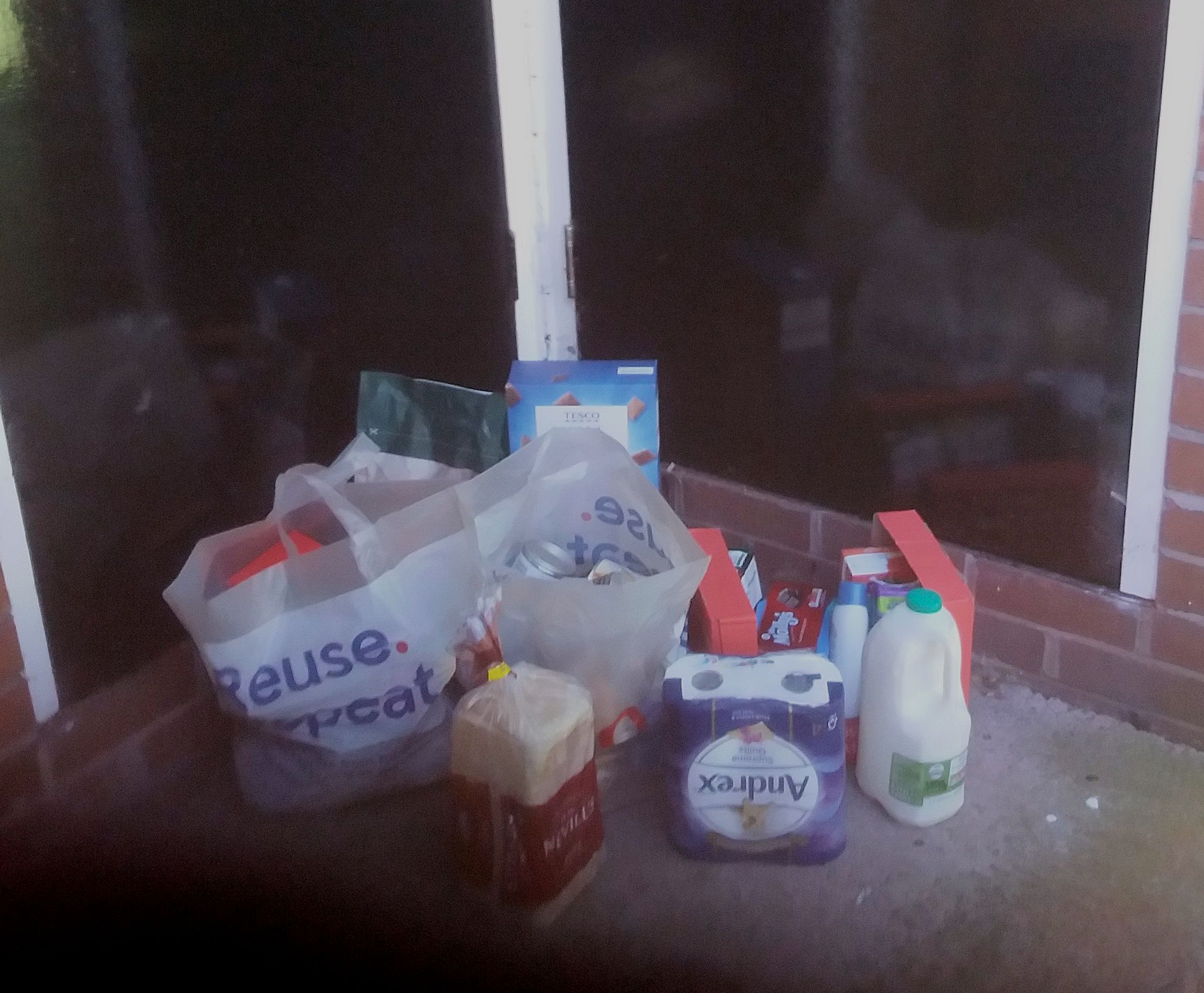 Revd Carol Masters explained that life is very different under lockdown. She loves being around people and listening to their stories and problems. Now everything has to be done by phone.
She said We divided the people in our congregations into two groups and Cath and I are ringing each church member once a week to see how they are. Many are elderly and do not have access to smartphones and computers. Weve prayed with people over the phone and supported people who are coping with illness and bereavement. We posted out prayers and Easter reflections and weve had some lovely feedback.
The clergy team has also found different ways of working together. They pray together over Zoom each morning and meet with a wider group of colleagues every Thursday to share information and support.
In just a few weeks the Food Parcel Project has been recognised by the GM High Sheriff Police Trust, which has also provided vital funds. When life gets back to normal and the church can reopen, the community plans to give thanks for the project in church and to celebrate how it has drawn people together.