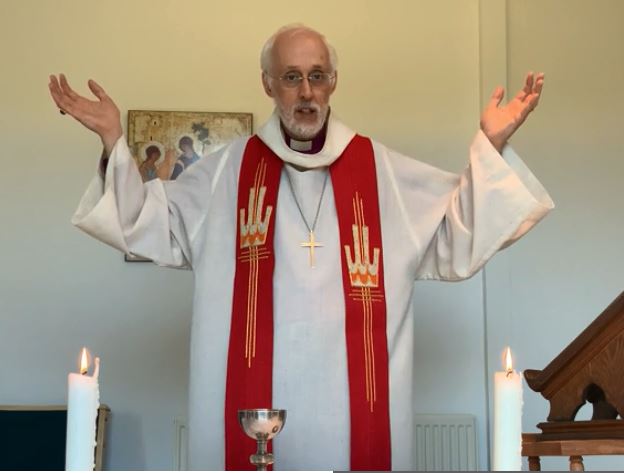 The Church of England has begun one of the most important weeks in the Christian calendar with a virtual Palm Sunday service led by the Bishop of Manchester.
Bishop David encouraged Christians to make their own paper or card palm crosses and display these in their windows in a national virtual church service for Palm Sunday broadcast by the Church of England.
The service included readings from the Archdeacon of Manchester, Karen Lund and prayers by Lucy Hargraves from St Peters Church in Bolton. All three record contributions from their own homes in keeping with the rules on physical distancing.
You can watch the service again below.
In his sermon, Bishop David spoke of the strength and mutual support from the crowd that he addressed in Manchester city centre following the Manchester Arena attacks in 2017.
At a time when gatherings are no longer permitted in order to stop the spread of coronavirus, he said support and comfort was being drawn from events such as virtual church services and campaigns such as #clapforcarers to thank NHS staff and key workers.
In this time of social, or more accurately physical, distancing, the ways in which we can come together matter even more, he said.
More churches streaming services
Across the Diocese of Manchester more and more churches are finding ways to connect with their communities through digital and social media. By last Saturday, 97 churches had some sort of streaming offer publicly available, almost three times what it was a week or so earlier.
One week ago @DioManchester had 38 live stream services registered - today the number has risen to 97. A great effort!

It's not too late to add your live stream service to https://t.co/wrHIcKTPGc so that people can find you this Sunday. pic.twitter.com/n2ShsnV64I

— Alison Peacock (@mancmapper) April 3, 2020