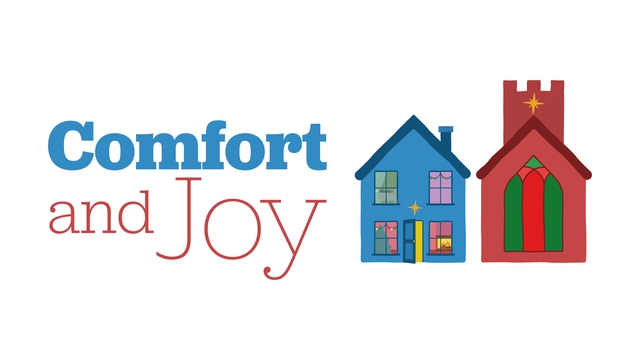 Christmas will be very different this year. Not only will attendance at church services be restricted in order to be Covid secure, but it is uncertain whether other national or local restrictions will also be in place. [Visit the Coronavirus page for the latest guidance.] It is unlikely there will be any congregational singing of the carols we love so much. In addition, as we know well, Christmas comes at the end of an exhausting year which has been exceptionally tough for so many of us.
And yet, never has Christmas been more important. More than ever, we need to hear the message of the angels, and to be reassured that God's light continues to shine in the midst of darkness. It is an encouragement that faithful Christians will wish to hear once more, and also a message of hope we can give as a gift to our wider communities.
Planning your Christmas services
For many churches, we know that the planning of Christmas services has become burdensome: it is uncertain what we can do, and many of us have little energy to do it. We offer this summary of ideas and resources to the parishes of our diocese in the hope that wherever we are, however we are feeling, whatever resources we have, there will be things here that we can do, in church, online, in the community, that might bring Comfort and Joy to the world.
Comfort and Joy resources
Resources from the Church of England include a printed booklet containing daily reflections for use during Advent. Also a range of online services and events and an Advent activity calendar. Visit the Church of England website for all the details.
Customisable video
The Church of England has launched its annual Christmas film, with a message of Comfort and Joy after a year like no other.
The three-minute animated video can be adapted and personalised by parish churches and cathedrals for use ahead of Advent and Christmas.
A Church Near You
Remember to list the full range of church building (where permissible) and online services taking place this year on your page on ACNY. As well as promoting services, A Church Near You editors can also access the Resource Hub, which will provide a range of free resources, such as customisable videos, images, social media graphics and approaches to online giving.
A Digital Nine Lessons and Carols
If your church is not able to host a carol service this year, help is at hand! On the 23 December at 7pm the Diocese of Manchester will bring together choirs and music groups from across the region for a digital service of Nine Lessons and Carols. We hope this act of worship, with its familiar mixture of music and readings, will bring some much-needed comfort and joy. Why not join our Virtual Choir? The link to access the service will be widely publicised nearer the time.