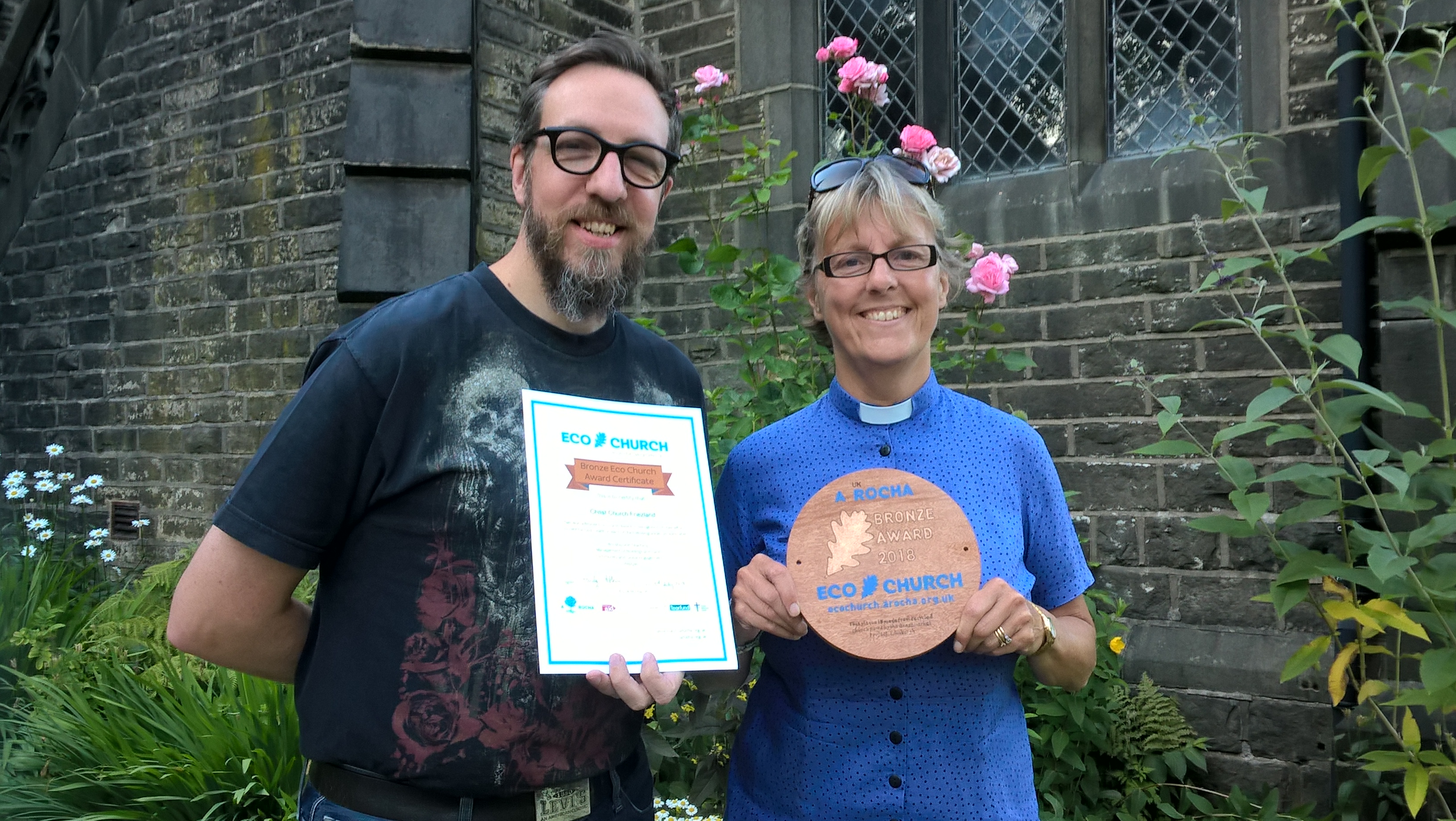 Manchester Diocese has been on a journey to become an Eco Diocese, which means taking seriously our care of God's creation and making it part of our everyday lives. We are now just one church short of meeting a key criterion for Eco Diocese status. Can you help us over the line?
When we launched the A Rocha UK Eco Church programme in 2018 we set ourselves two targets:
32 churches registered for Eco Church (10%)
16 churches with a Bronze award (5%)
We exceeded easily the first target by Easter 2019. Hard work led to ten churches receiving Bronze and Silver awards, but by March 2020 we were still short of the second.
Given the energy needed to meet new challenges, a decline in Eco Church activity under lockdown might have been predicted.Yet its amazing what our churches have achieved. Since our buildings closed their doors five churches have reported Eco Church awards: Silver for StJohn, Pendlebury and St Maxentius, Bradshaw and Bronze for Holy Trinity, Dobcross, Sacred Trinity, Salford and St Anne, Edgeside.
Manchester is now one award short of meeting a key criterion for Eco Diocese status.We also have 50 churches working towards becoming an Eco Church. If your church is registered, although award applications are temporarily closed for six weeks, you can check your progress against the Eco Church survey. Could your church be the one that takes Manchester across the finishing line?
To find out if your church is registered for Eco Church visit: https://app.ecochurch.org/map
To view the Eco Church survey visit: https://ecochurch.arocha.org.uk/how-eco-church-works/
For help and support with Eco Church, please contact Alison Peacock or Diocesan Environmental Officer, Revd John Hughes.