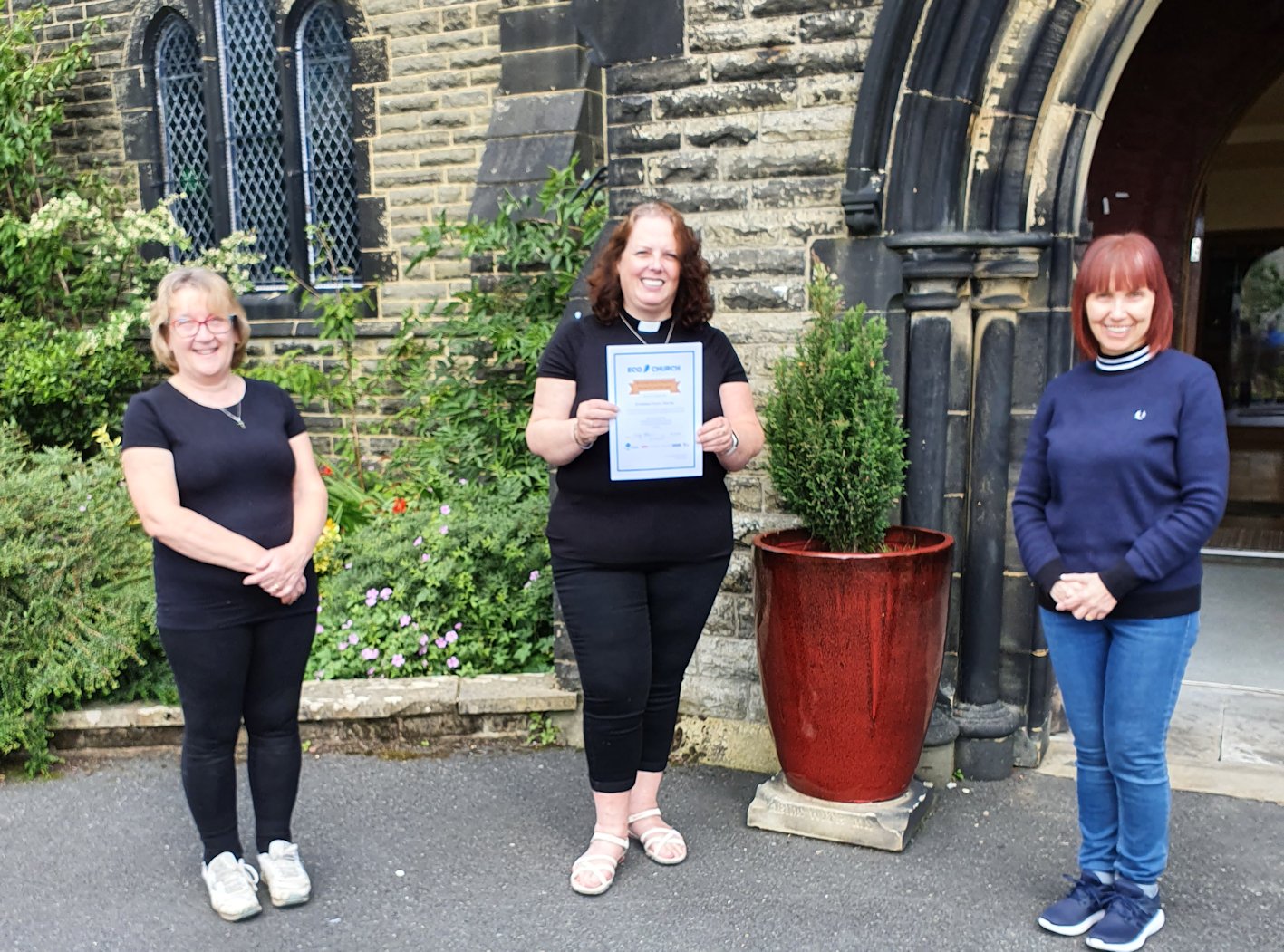 At the end of May we reported that during lockdown five Manchester churches had received Eco Church accreditation, three achieving bronze and two silver awards. We were just one award short of our Eco Diocese target.
Just as we approached the finishing line, the charity running the Eco Church programme, A Rocha UK, halted registrations and accreditation in order to focus on support for participating churches. A new and improved Eco Church app has since been relaunched on the A Rocha UK website.
Good news came quickly. On the day of the relaunch St Andrew, Dearnley received a Bronze level award. The diocesan target of 5% of churches with an Eco Church award has now been achieved. So congratulations and thanks to the team at St Andrews and to the 15 other teams across the diocese for the enthusiasm and hard work behind their awards.
There is more work to do before we can apply for Eco Diocese status.Yet, even as we look forward to this milestone, the commitment to care for Gods creation calls us to go further. In view of the 2030 net carbon zero target adopted by General Synod in February, we need to grow our network of churches committed to action for the environment.
How can your church help? If your church is registered, why not check your progress to see if you are eligible for an Eco Church award to inspire others? If your church is not yet registered but encouraged to try, why not sign up for the programme? Or, if you have time to do just one thing, why not complete the new Energy Footprint Tool as part of your annual returns? Whatever you choose, your churchs actions can help care of creation to be woven into our lives.
Photo shows The Revd Anne Gilbert with Churchwardens Christine Longhurst and Janice Perkins with their bronze award.