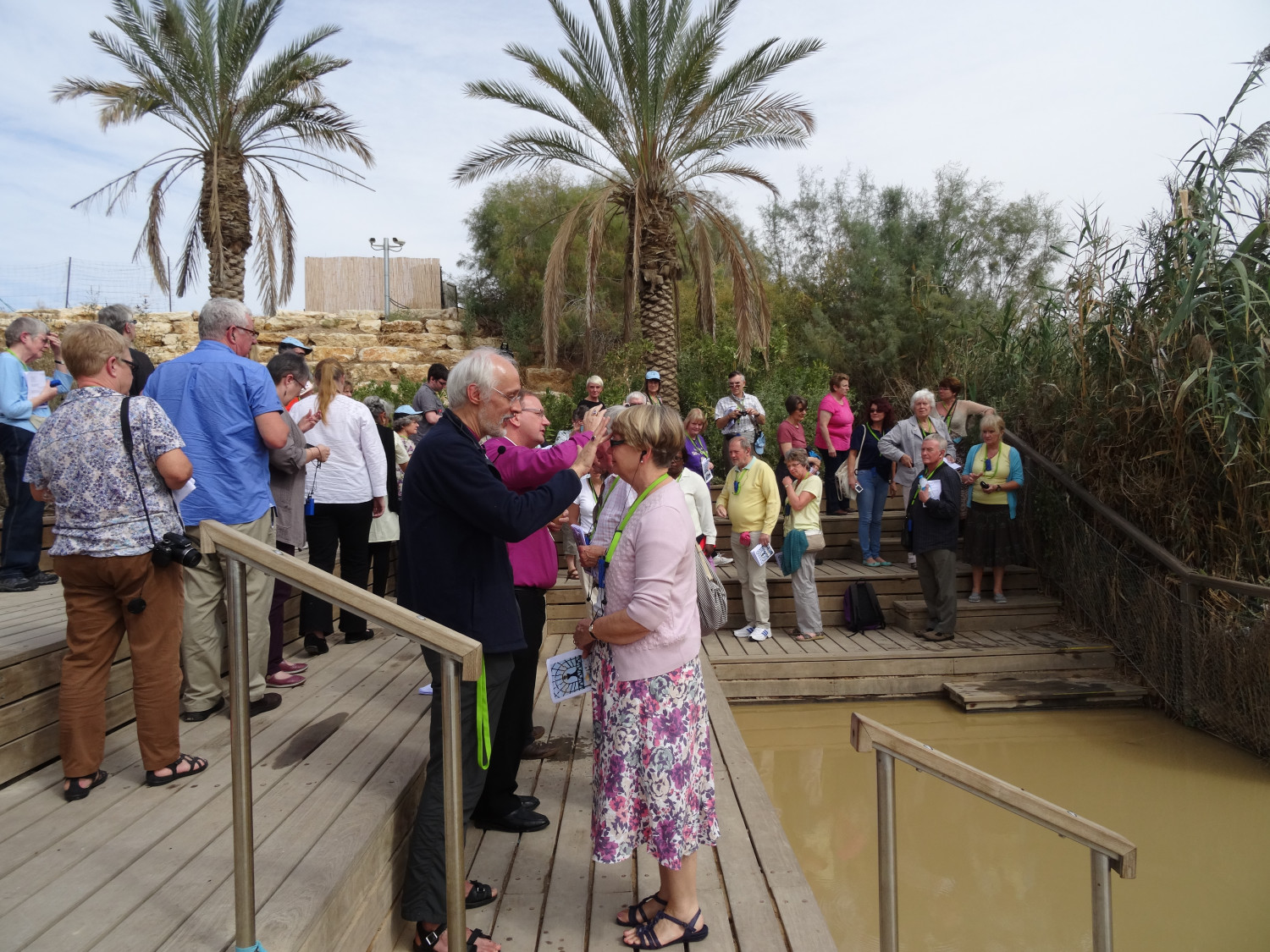 Join The Right Reverend Prof, David Walker, Bishop of Manchester on a pilgrimage to the Holy Land from 2 to 9 November 2023 for a unique opportunity to journey together to the landscape that shaped Jesus. There will be time for worship and reflection as the pilgrims make stops at sites along the way.
Bishop David said, "Following the immense success of our 2017 pilgrimage, I have been asked to lead another in 2023. Over eight days we will travel together as pilgrims, building understanding and friendships across our diocese and beyond our local experience of the Church. Our travels through the Holy Land will introduce us to the landscape that shaped Jesus, and teach us to read the Gospels with fresh eyes as we stand on the shore of Lake Galilee, or the Mount of the Transfiguration, or walk through the streets of Jerusalem. They will also reveal the impact of 2000 years of struggle and conflict. We will meet Christians, Jews and Muslims who live in a constant climate of rivalry and fear.
"I invite you to come prepared to be changed by what you see, and what you will discuss with fellow pilgrims and local people. Expect to be inspired and angered by the situations and contrasts that confront you. But travel in the spirit of the disciples on the Emmaus Road, whose lives were turned around by their encounter with the risen Christ. We will meet Palestinian Christians who trace their ancestry back in time and continue to follow the teachings of Jesus; Muslims and Jews who are trying to make sense of living in a region awash with difficulties and begin to understand what it means to be 'people of the book' in the harsh realities of the 21st century."
For more details of the pilgrimage and to book online, please visit the Lightline Pilgrimages website.