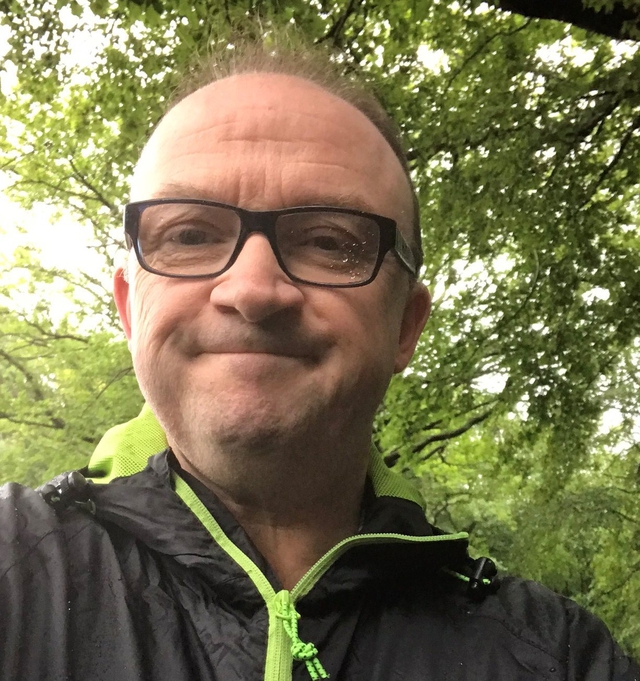 Scott Richardson's life was at a crossroads four years ago when he walked into a church to ask to be baptised so he could start life anew. That moment was the beginning of a journey that sees him ordained deacon at Oldham Parish Church next week.
Scott explains: "I had reached a point in my life when I just felt there had to be something more. My marriage wasn't going well, I was stuck in my job, my best friend was dying of cancer, and I was conscious I might end up having to run his business for him. I was very much under pressure. I was fighting depression and feeling very much at a crossroads. I honestly felt like walking away from my life and everything in it. I wasn't suicidal but I needed some sort of help.
"Then a friend on Facebook came to faith. It was sudden and unexpected. His usual frivolous posts became extracts from scripture, mainly from the Gospel of John and Paul's letters. I had no warning about this and was curious about it. I'd always had a faith of sorts, but it was more informed by scripture than the Church. So his posts chimed with me and made me address my life from a different angle.
"For example, Bear each other's burdens and you will fulfil the law of Christ (Galatians 6.2) was a tacit reminder that I'd made marriage vows to do similar, so that forced me to address my relationship with my wife. Similarly, If God is with us, who is against is? (Romans 8.31) told me that the Lord is our strength and that I should give my life - the life he gave me - to Him.
I SOUGHT A NEW START THROUGH BAPTISM
"These things propelled me to a desire to be baptised and start anew, washed and cleansed of the person I didn't want to be. And so after a few months of reflection and reading of scripture, I walked into my local church. I was clueless about what happened in churches, and I needed much guidance.
"But it was through doing readings that my passion for the power of scripture was noticed by my vicar. During my baptism preparation, we discussed readings and he was interested in what I thought they meant. Our chats became more theological and he discerned in me a definite aptitude for ministry. He also felt I had leadership ability given that I co-led a business. He made his thoughts clearly known to me and gave me some leaflets to read about the various types of ministry."
HEARING GOD'S CALL
"I couldn't see this in myself, though. Eventually I went back and offered myself for Reader ministry. He seemed disappointed and told me 'not to write off' ordained ministry. Then I went to a Living Stones vocations conference in Manchester and was guided by the Diocesan Director of Ordinands. I left the conference certain that God could be calling me to ordained ministry.
"The change in my life and personality was so profound that there had to be something more that God required of me. By listening carefully for God's voice over a period of time and being guided by other clergy, I feel I was being prepared for my new ministry."
As deacon in the benefice of Newchurch, Scott is looking forward to being the bridge between the church and the wider community. "I'll have the support of three experienced priests, one of whom is my training incumbent.
"My road has been rapid and unusual, but if I can do it, anyone can. Paul tells us that The One who calls you is faithful (1 Thess. 5.24), and He never deserts us, no matter how unexpected the journey. Amen."