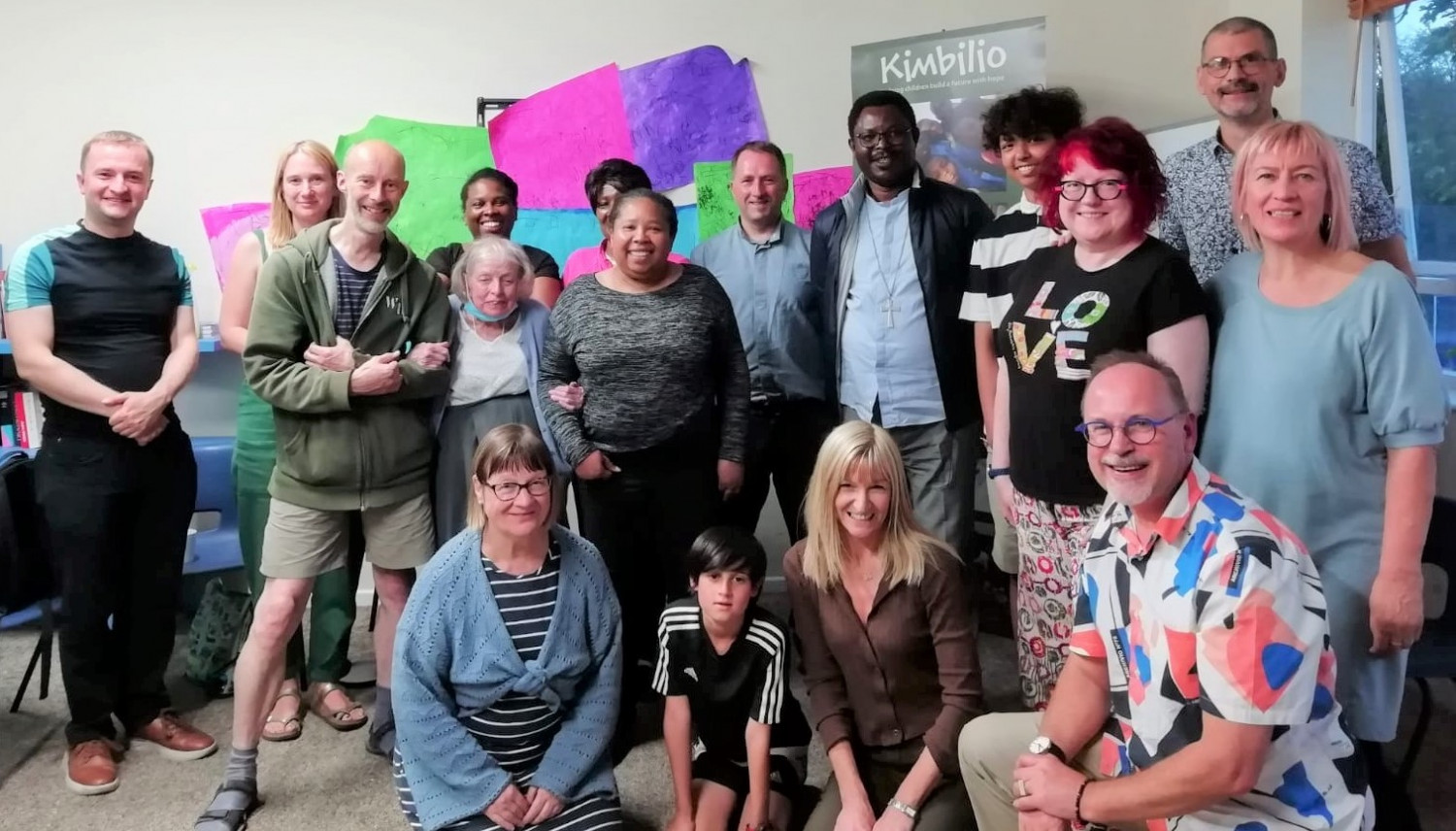 The congregation of St. Margaret's Church in Whalley Range were pleased to host a visit from the Bishop of Katanga, Rt. Revd Bertin Subi, from the Anglican Church of the Congo. Bishop Bertin was visiting Britain for the Lambeth Conference, and spoke powerfully about the difficulties involved in tending to a Diocese which is roughly the size of France, where there are few tarmacked roads, and where the Diocese is heavily involved in much of the education, health and social care in the community.
St. Margaret's has links with the Diocese of Katanga, due to their support for the Kimbilio project in the southern city of Lubumbashi in the Democratic Republic of Congo, near the Zambian border. This area of Congo is heavily mined for cobalt and coltan by multinational corporations, with the local people receiving few of the benefits of this mineral wealth. One of the results of this is the continued prevalence of children living on the streets in the city, with no local family to offer them support.
Revd Ian Harvey, Curate at St. Margaret's, has worked in Congo over the years and has helped to build this local connection. He explains "Kimbilio is now supporting over 400 children a week through its day centre, four homes and primary school. They also run two sewing workshops, offering mothers of children who have returned home the chance to learn a skill from which they can generate an income. Kimbilio also have a young mum's hair and beauty course for teenage girls who have had babies on the streets. This is all thanks to the Congolese staff team on the ground in Lubumbashi, but we rely very much on charitable support from the UK. Here at St. Margaret's, we have held regular fairs to raise funds for Kimbilio, and even an 'art auction' during the lockdown."
Contact ian@congochildrentrust.org or check out their website at www.congochildrentrust.org if you would like to know more about their work.