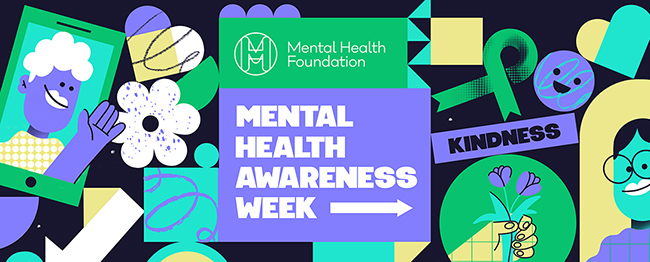 Mental Health Awareness Week is the UKs national week to raise awareness of mental health and mental health problems and inspire action to promote the message of good mental health for all.
Revd Jeremy Law reflects on the impact that the coronavirus emergency has had on the mental health chaplaincy at the Greater Manchester Mental Health (GMMH) NHS Foundation Trust where he works as Chaplaincy & Spiritual Care Coordinator.
He said: The impact of Covid-19 on peoples mental health and wellbeing has been enormous and we expect it to continue to for a long time. Staff at GMMH have been caring for people at the end of life with dedication and professionalism. The effect of loved ones not being allowed to visit service users and accompany the dying has had a profound effect, both on relatives and staff.
This raises complex psychological needs that are difficult to process and which we expect to last long after the immediate threat of the pandemic has reduced. To help hospital staff deal with their emotions and spiritual needs, the chaplaincy team is planning to hold a number of memorial services that staff are welcome to attend and well be providing ongoing support.
The chaplaincy team itself is not immune to the challenges of the situation. Jeremy added: There are concerns for our own physical and mental wellbeing as we respond to a larger volume of calls for spiritual and mental health support in relation to both the physical and economic impact of Covid 19.
I am thankful that through the current crisis the Trust has demonstrated greater recognition of the spiritual needs of both service users and staff. New opportunities have arisen on ethics forums and open staff forums to identify spiritual questions and point staff and service users to the Chaplaincy team. The Chaplaincy team has long recognised the spiritual compliment to caring for the body and the mind. For the Trust to so openly recognise the spiritual needs of all is significant."