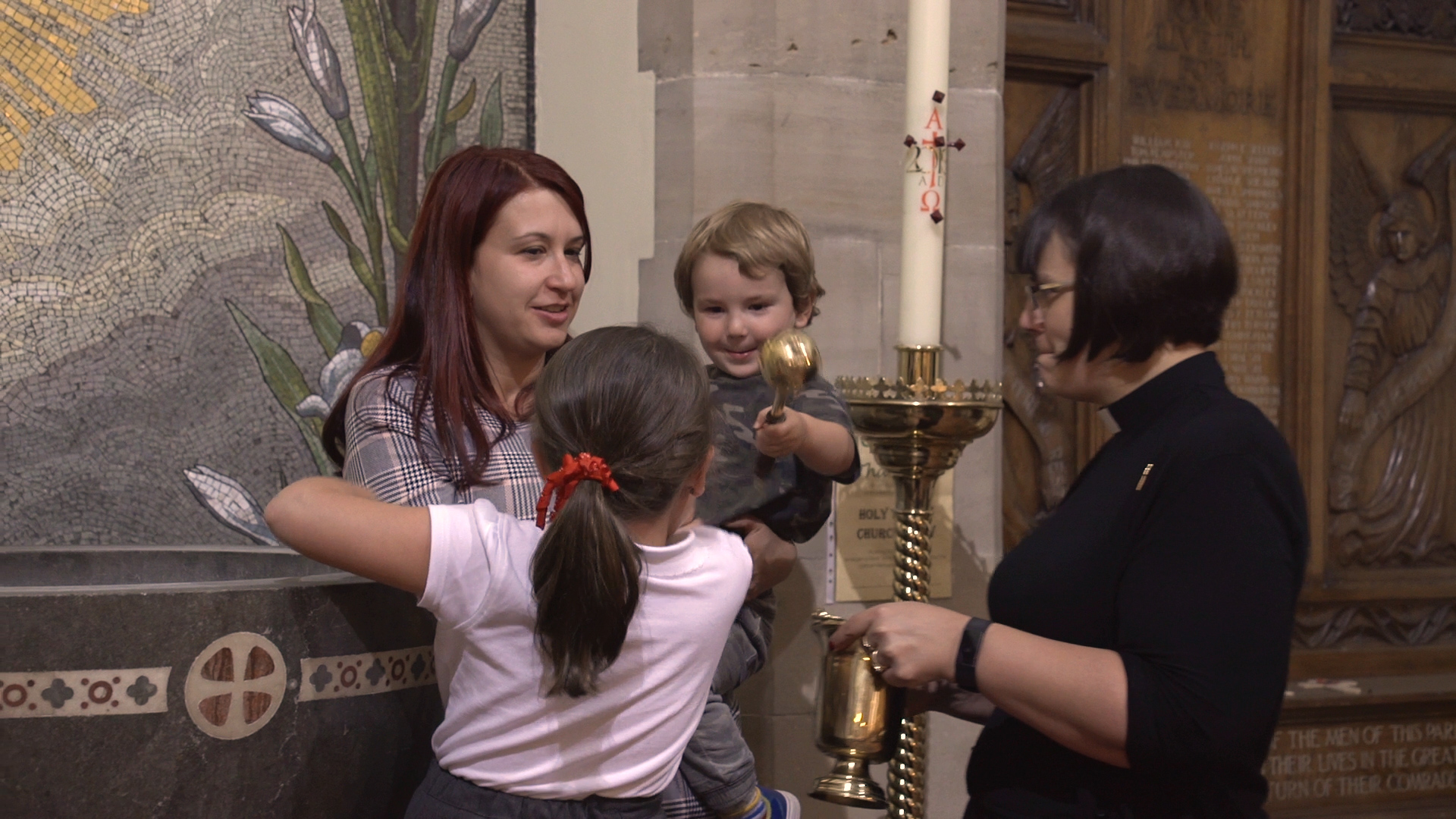 Admissions criteria of local schools has resulted in the churches in Shaw and Crompton attracting a significant number of children and families.
At Holy Trinity Shaw the PCC committed to viewing the schools admissions criteria as an opportunity, and set about finding ways to engage positively with children and families who attend worship. The resulting Monday Mass won a Church for a Different World award from Bishop David.
Vicar Revd Katy Cunliffe said, Monday Mass began as quiet said Holy Communion service for a handful of adults. It doesnt compromise on the liturgy or associated traditions of catholic worship. It has the same things as Sunday worship, but the different parts of the service are sung to nursery rhyme tunes so young children can join in.
Children play a full part in the service and each week they sign up for jobs they want to do, such as carrying the candles, taking the offering, and doing the readings. There are instruments to play during the hymns and the talk is aimed appropriately.
When the Monday Mass started in September 2018 about 30 people attended each week; it now attracts 85. Equally important is the increased engagement in worship and life of the church, and the signs of growing faith evident in both children and adults.
For those children and families who attend on a Monday, most are no longer just going to church; they have become church.
Carla, one of young people who regularly attends Monday Mass, said I like the different jobs: doing the collection, being server, carrying the candles, readings and being a welcomer. My favourite job is reading.
Michelle, mum to Sereya (11) and Indiya (8), said My children used to not be able to always follow the service sheet and became restless. However, since the family friendly service on a Monday my children enjoy church more and WANT to learn about our faith … watching all the children on a Monday get so involved in prayer makes me proud to be a part of Holy Trinity.
Mel, another mum, said As a family we have begun to explore our faith again… this resulted in my youngest taking communion and myself and my eldest being confirmed.
Katy is also Children and Young Families Missioner in the deanery, where she has helped introduce a similar service in another church.