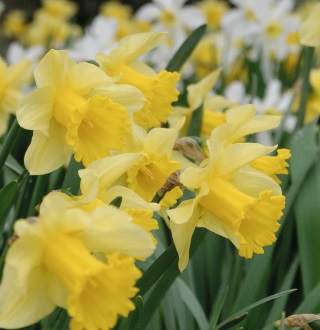 On 23 March 2021, it will be one year since the first UK lockdown. Since then, millions of people have been bereaved, both as a result of Covid-19 and due to other causes. The restrictions we've all been living under have meant that many people have had to grieve without the comfort of having friends and family around them.
The Church of England is supporting a National Day of Reflection organised by the charity, Marie Curie. There will be a minute's silence at 12 noon on 23 March to create a moment that shows support for the bereaved.
It's also a good opportunity for churches to connect with someone who is grieving. This might be in simple ways such as having a chat with them, sending a card, a message, or giving them some spring flowers.
Bishop David invites churches to consider being open for private prayer (where they can do so in a Covid-19 secure way) for part of the day on 23 March.
The Church of England Support Hub has ideas, resources, prayers, posters and cards to help you get involved in the day if you wish.