The Diocese of Manchester has recently appointed four new ALM Chaplains who will provide spiritual care and pastoral support for its 280+ Authorised Lay Ministers (ALMs). These appointments underline the huge value and importance attached to our ALMs as they continue to work collaboratively alongside their incumbents and wider ministry teams in growing, nurturing and serving their local parish communities.
Authorised Lay Ministers are lay people active in church life, who have been identified by their parish as having a particular gifting, vocation or calling to lay leadership. ALMs are nominated for training by their incumbent and PCC in line with their parish Mission Action Plan (MAP). Once trained they are authorised by the Bishop of Manchester and commissioned to carry out a mutually agreed ministry role back within their local parish context.
There are currently ten courses available for training ALMs, although each ALM's ministry role is totally unique, based on how their gifts and skills can be best used to serve their local context. Click here for more details about ALM ministry.
The Bishop of Manchester, Dr David Walker, said: The interest in the ALM scheme here in the Diocese of Manchester has been a marvellous sign of how the Holy Spirit is equipping men and women for service and ministry in the Church. I am delighted to appoint chaplains to support their ministry."
Jamie Mackenzie (Local Ministry Officer) said: "I'm absolutely delighted about the new appointments. Anyone involved in ministry also needs lots of love, support and spiritual care, so to have four amazing new Chaplains feels like a real gift. I know they will be a huge blessing to the ALM community."
Our new ALM chaplains
ALM Chaplains are there to offer you confidential pastoral support, spiritual care and advice. They will also be involved with planning, supporting and organising key course days and events. Chaplains are not allocated to certain areas of the diocese, so please feel free to contact whoever you feel most comfortable with using the information and details below.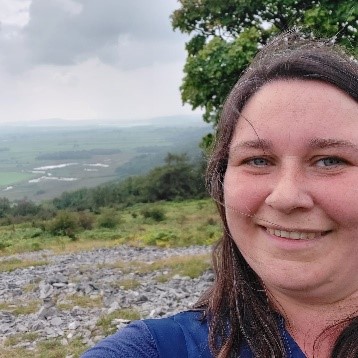 Libby Greenhalgh
Libby is an ordinand on placement at St Andrew's Radcliffe. She says: "Before training for ordained ministry I was an Assistant Chaplain in the Bolton Children Changing Places school's project. I was also an ALM in Youth Ministry, and being part of the ALM community has been a huge part of my life ever since. I have also been fortunate over the last few years to get involved as a course tutor on the ALM Core Leadership Module". Contact Libby at libby.greenhalgh@emmanueltc.org.uk
Revd Kathreen Shahbaz
Kathreen is Curate at Christ Church Brunswick. "Before that I was an ALM and working as a nurse for the NHS in Oldham. I love talking about Christ, His love for us and telling the good news of our salvation. I am very grateful for the ALM Chaplaincy role and am looking forward to seeing and speaking with you all. I always believe that whatever we do, we do it for the glory of God. Please do not hesitate to contact me so that together with Christ we can make a difference in this world. Contact Kathreen at kathreenshahbaz@gmail.com
Revd Lee Higson
Lee is a Pioneer Curate with the Antioch Network and leads Oldham's Church which is based on a housing estate in Bolton. "Prior to training as an Ordinand, I worked at sea for 22 years with both the Royal and Merchant Navy. I also served as a lay reader during my leave periods, so have some good experience of lay ministry and how to balance it with working life. I'm particularly passionate about ministry in the workplace and empowering lay Christians to step up in the life of their churches and practice the area of ministry God has called them to. I am really excited about serving the ALM community in a chaplaincy role and look forward to speaking with some of you very soon. Contact Lee at revleehigson@gmail.com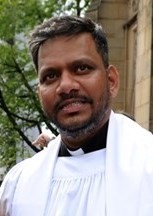 Revd Sachin Awale
Sachin is an OLM Curate at Moss Side, St James with St Clement and Whalley Range, St Edmund. Contact Sachin at revsachinawale@gmail.com "As someone who also works full-time in a secular job, I know some of the difficulties and challenges associated with balancing ministry, work and home life. As an ALM chaplain, I am looking forward to getting to know you and working with you."