Libby Greenhalgh tells us all about her pivotal role as Chaplaincy Assistant at Canon Slade School in Bolton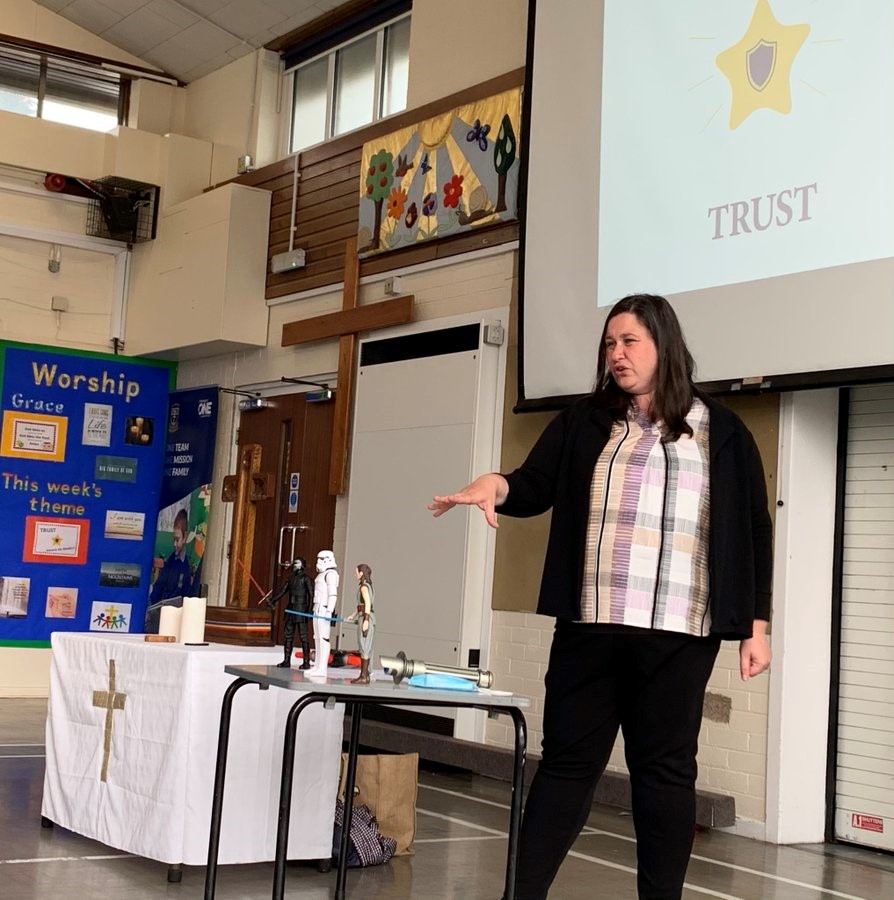 It is easy to forget what we have come through this year, as school life hurtles on! Reflective moments have been key; to keep our eyes on God, lament and pray, as we move forward.
Just before lockdown, the opening of a new block meant that Chaplaincy was given two dedicated rooms for prayer and lunchtime activities. Displays were designed for each, resources and furniture sourced. Unfortunately, before the paint was dry, came the news that the rooms were to remain as classrooms. Plans cancelled, I needed to find new ways to connect with students! 'Wet lunches' proved a blessing for this! Dropping into forms and starting games, sparked conversations.
This developed foundations of trust and, countless times, I was followed from the room with a "can we chat?" On a sunny day, joining the young people in their free time outdoors aids staff on duty and deepens relationships with both. Staff members have appreciated treats in trays, spaces to listen and the simple offer of my time. I have the enormous privilege of simply 'being here', to speak about God's love, amidst the cacophony of the school day.
Post-lockdown, when students returned, some nervous to be back, I supported in lateral flow test waiting areas. Tears, frustrations and disappointments were journeyed through whilst young people awaited results and collection. Connections, which seemed a challenge early on, have appeared in abundance. The verse I keep returning to is, "see I am doing a new thing" (Isa. 43:19). God has opened up many channels, in what seemed to be 'the wilderness'.
There have also been new ways of joining together, afresh, in worship. Online assemblies with interactive prayers, such as pipe cleaner prayer poppies, created for Remembrance by Year 7. The National Day of Reflection was marked with all 2000 students and staff invited to tie a yellow ribbon in a collective act of prayer. Standing by the gate, I felt humbled by the stories shared, and overcome by the sense of hope permeating throughout the school.
In my role, no two days are the same, but each brings opportunities to praise God for the countless joys of being a Chaplaincy Assistant within this wonderful school community!