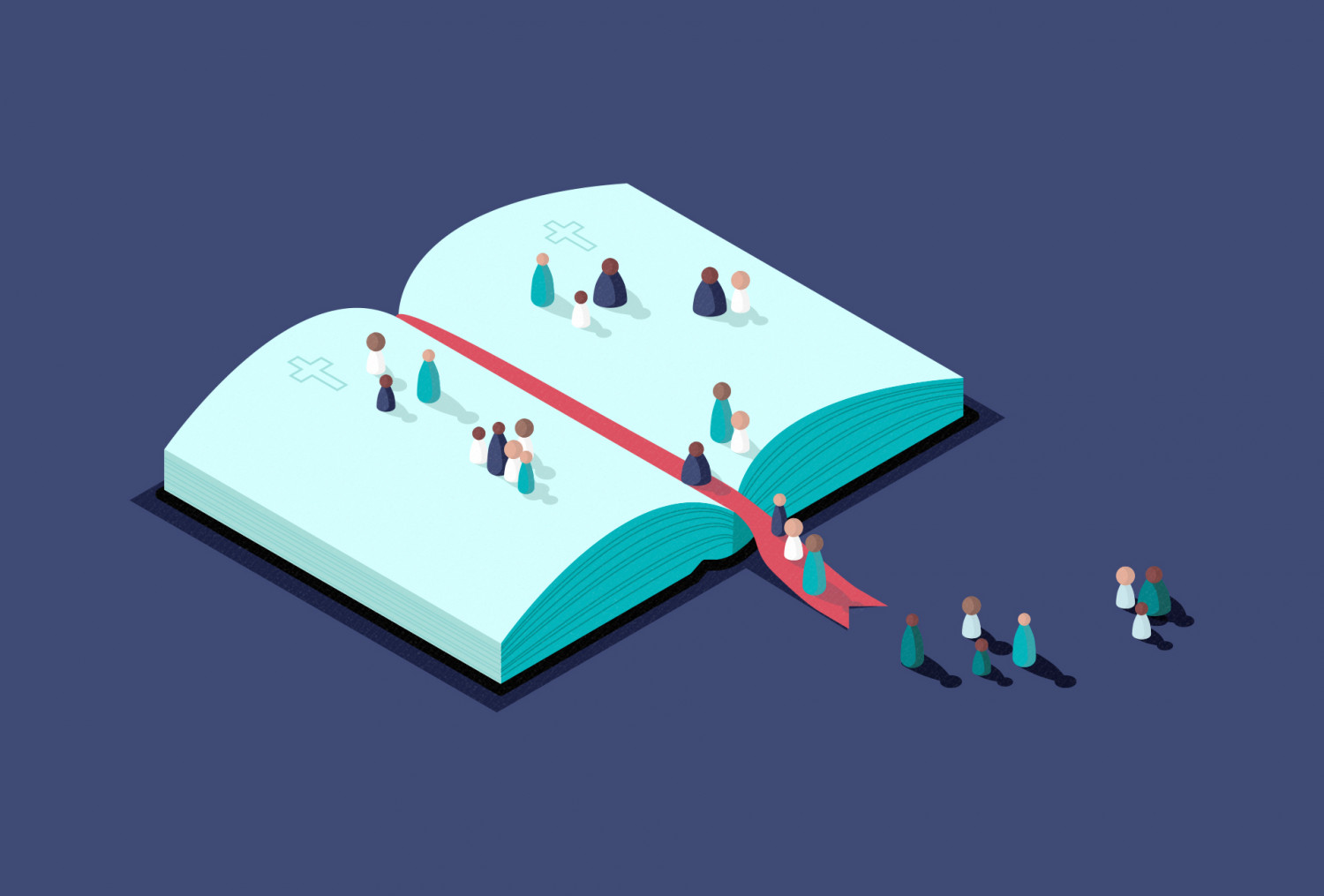 A bishop arrived early in a church before a Confirmation Service. The slightly flustered Vicar escorted her to the vestry as he still had lots of tasks to complete before the service could begin. Before disappearing, he quickly introduced her to Emma as someone who did the flowers and Bob as someone who was a server. The Bishop opened up a conversation with them and quickly discovered that they both had a key role to play in God's Kingdom: Emma managed a small engineering firm in the parish with fifteen employees and Bob was a local councillor. Yet in the context of the church building on a Sunday they were seen as a flower arranger and a server.
Setting God's People Free (known as #MoreThanSunday in Manchester) is a movement which seeks to shift our expectations of the role of the laity in following Christ. All too often one hears lay people say "I'm just a …" in a church context, yet beyond the building and Sunday their hours spent in employment or education, their role in the community or their work with their family may well be priceless.
During the past year a team led by the Bishop of Bolton and myself have been working with ten pilots in our diocese on a #MoreThanSunday learning journey to support lay discipleship. Eight parishes, one chaplaincy and one school took part, each with their own implementation team. The aim was to encourage everyone to see that following Christ Monday to Saturday beyond the walls of the church is as much being Church as what we do on Sundays. The diocesan team created a training booklet which worked through how seven small shifts in the lives or our churches could make a significant change in the role of the laity.
There was one shift that we primarily focused on and that was "This Time Tomorrow". This is normally part of our Sunday worship and involves inviting a lay person to be interviewed using three questions: what will you be doing this time tomorrow (i.e. Monday), what are the opportunities and the challenges for you in this area of your life, and how can we pray for you? Sometimes the prayer can be made there and then, sometimes it can be made during the intercessions or outside of the liturgy. The aim of the process is to let the person interviewed and everybody present realise that God is concerned about what they do beyond Sunday and that their work has significance in the Kingdom. Additionally, it shows that our gathering to worship is not an escape from the real world but an opportunity to bring our whole lives before God and to be empowered and encouraged to follow Christ in the callings that he gives us.
The whole learning journey finished in June and the feedback throughout was really encouraging. One clergyperson contacted us to thank us for the sessions which built on each other, adding "I have members of the congregation fired up and desperate to put more things into place."
The project team is now working with the Area Deans to see how this learning journey might be cascaded through the whole diocese over the next three years. Our prayer is that MoreThanSunday builds a platform for the work of mission communities by encouraging and equipping all of our laity to see their vocation both in the world and in the church as being vital, and helping them to feel much more confident about living out their faith and their role in God's Kingdom.
Simon Bessant