A new choir of young musicians has been chosen for national broadcasts and will perform at central Manchester churches every Saturday during term time, offering a unique blend of great sacred music, together with readings and hymns that audiences can join in with.
The Manchester HeartEdge Choral Scholars were formed during 2021 as a new education and training programme for choral singers – the first of its kind here in the North West – working in partnership with St Martin-in-the-Fields and the Diocese of Manchester. It is supported by the Church Commissioners' Strategic Development Fund, with the aim of developing projects that will grow church, community, culture and social outreach in a number of churches across Manchester.
The Manchester HeartEdge Choral Scholars have already made a name for themselves, being chosen to sing for the Church of England Advent carol service which was broadcast on Sunday 12 December.
They also perform for Choral Evensong on BBC Radio 3 on 15 December 2021.
About the Manchester HeartEdge Choral Scholars
The HeartEdge Choral Scholarship programme offers young musicians, each at the beginning of their professional singing careers, an opportunity to perform different styles of music together and to receive tuition from eminent choral leaders and conductors.
Many of the choristers are studying at the Royal Northern College of Music or Manchester University, and the Choral Scholarships provide stimulating and educational choral training, while contributing to a thriving tradition of musical excellence in the city centre parishes of St Ann's Church and Sacred Trinity, Salford.
Jamie Wright, Member of The Swingles and co-founder of The Stay at Home Choir, said:
"It is fantastic to see HeartEdge working to make this young musician development opportunity available. With many comparable schemes being London based, the Manchester Choral Scholarship will open up access and be a hugely beneficial programme to many young singers wishing to gain varied and crucial experience. It was a pleasure work with the new scholars recently, being able to explore multiple areas of the singing profession from close-harmony, ensemble technique and improvisation.."
Molly O'Toole, current Choral Scholar, said:
"I have really enjoyed my first term as a choral scholar with HeartEdge Manchester. It's so rewarding to work within a small group and develop together throughout the year. I have particularly enjoyed attending workshops with various professionals in the mornings and then using what we've learned for our Great Sacred Music sessions in the afternoons. This is a new way of working for me, and I think it's really effective in letting us experiment with what we are learning. Everyone involved in the scholarship is really supportive, and I feel that I've improved as a choral singer even in the short time we have had so far. I'm very much looking forward to our projects in 2022!"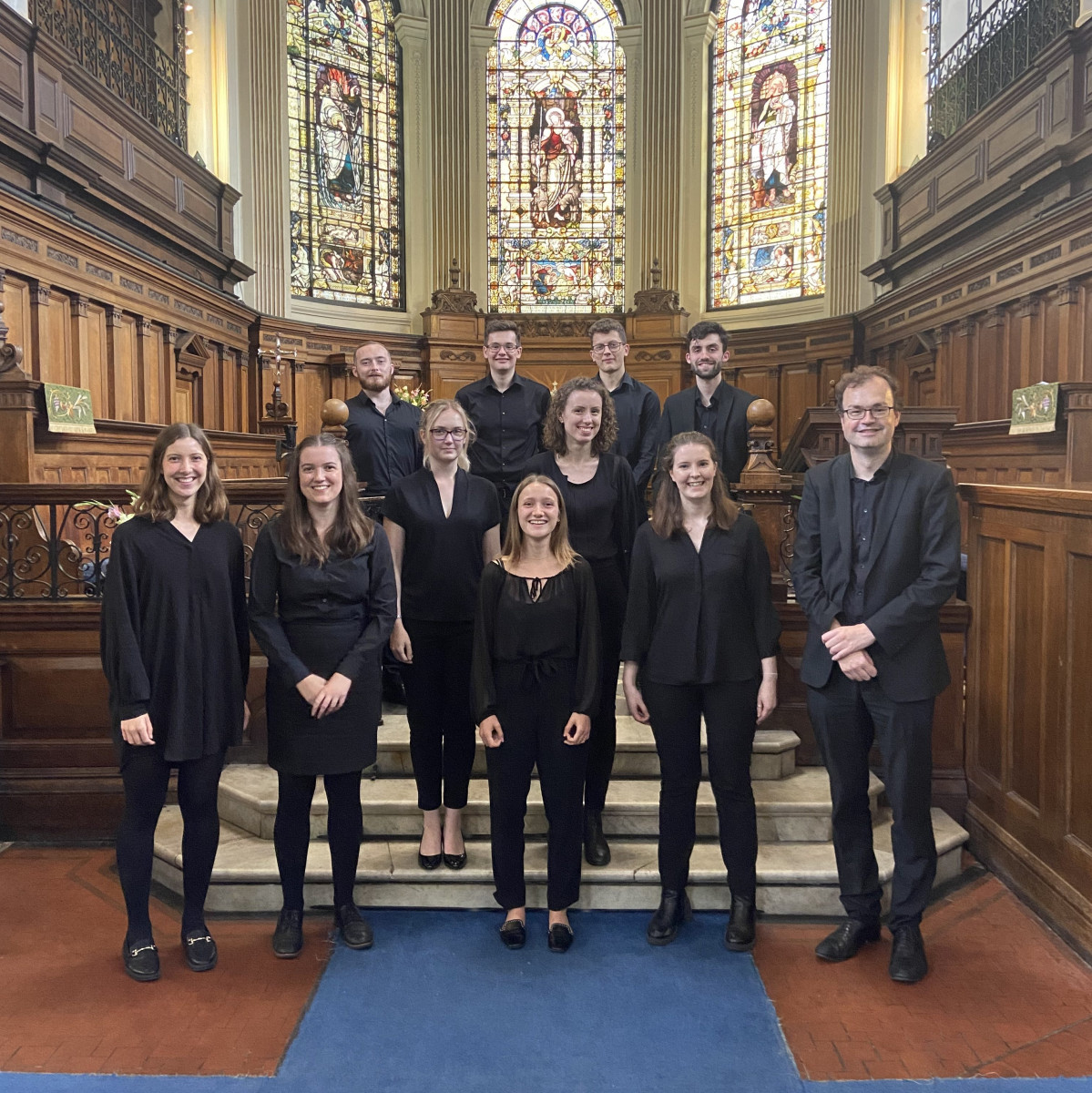 Where to hear the Manchester HeartEdge Choral Scholars
You can hear the Choral Scholars each Saturday during term time at 4.00pm in St Ann's Church, Manchester, and occasionally at Sacred Trinity Church, Salford, with an unusual blend of sacred music and thoughtful introductions on a theme, interspersed with hymns that the audience can join in with. Each event is a cross between a church service and a concert performance, lasts just 35 minutes, and brings beautiful music in the choral tradition to a new audience. This style of event has been used successfully at St Martin in the Fields church in London, and this is the first time it has been available in the North of England.
For a full list of forthcoming afternoon services, please visit https://heartedgemanchester.org/great-sacred-music/
Canon Andy Salmon, Rector of Sacred Trinity Church and NW Coordinator of HeartEdge, said, "I'm so pleased to be working with this brilliant group of musicians. I'm looking forward to the choristers using their skills to encourage other churches to develop their music-making and introduce newer hymns, songs and chants that fit well in Anglican churches."