Congratulations to the deacons and priests who were ordained at Manchester Cathedral.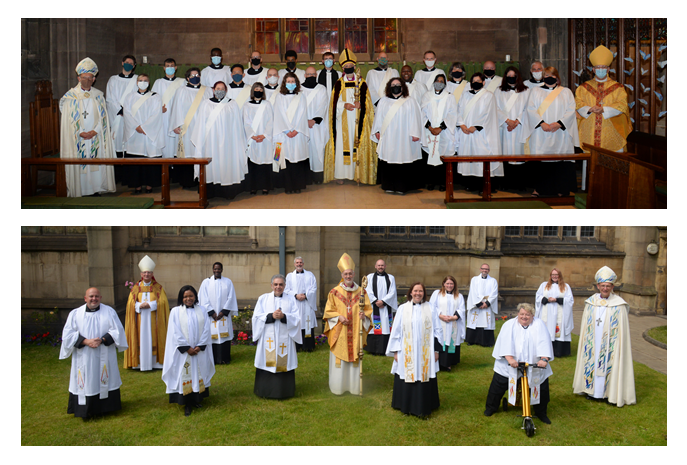 Twenty-five deacons were ordained by the Bishop of Manchester on 4 July. Eleven priests were ordained by the Bishop of Bolton and a further priest by the Bishop of Beverley on 3 July. Please pray for all of them.
The ordination services were livestreamed and you can watch them by visiting the Cathedral Facebook page (you don't need to have a Facebook account; just click the link) .
Photographs of all the candidates can be found on our Flickr page. These are free to download and share.
The full list of candidates and details of where they will be serving is available.