The Archbishops of Canterbury and York have written a pastoral letter to the clergy and people of the Church of England, calling on them to pray for peace in Ukraine. Access the letter here.
They have also released a special prayer.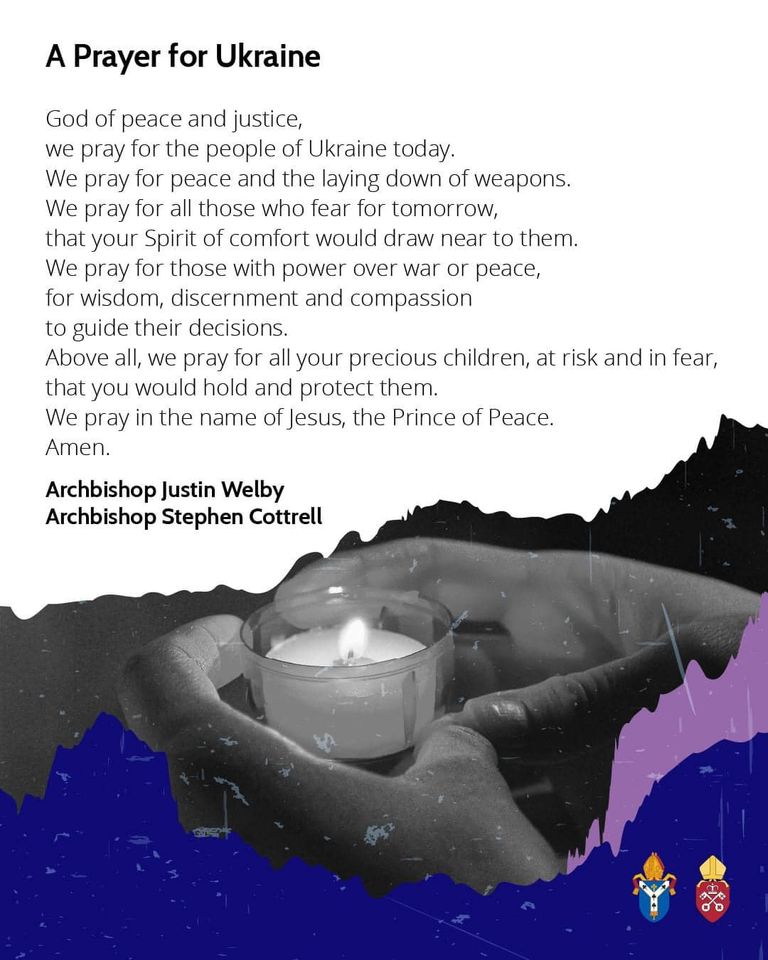 They are urging Christians to make this Sunday a special day of prayer for Ukraine, Russia and for peace.
The Church of England has made prayer resources available online.
Listen to the Lord's Prayer in Ukrainian.