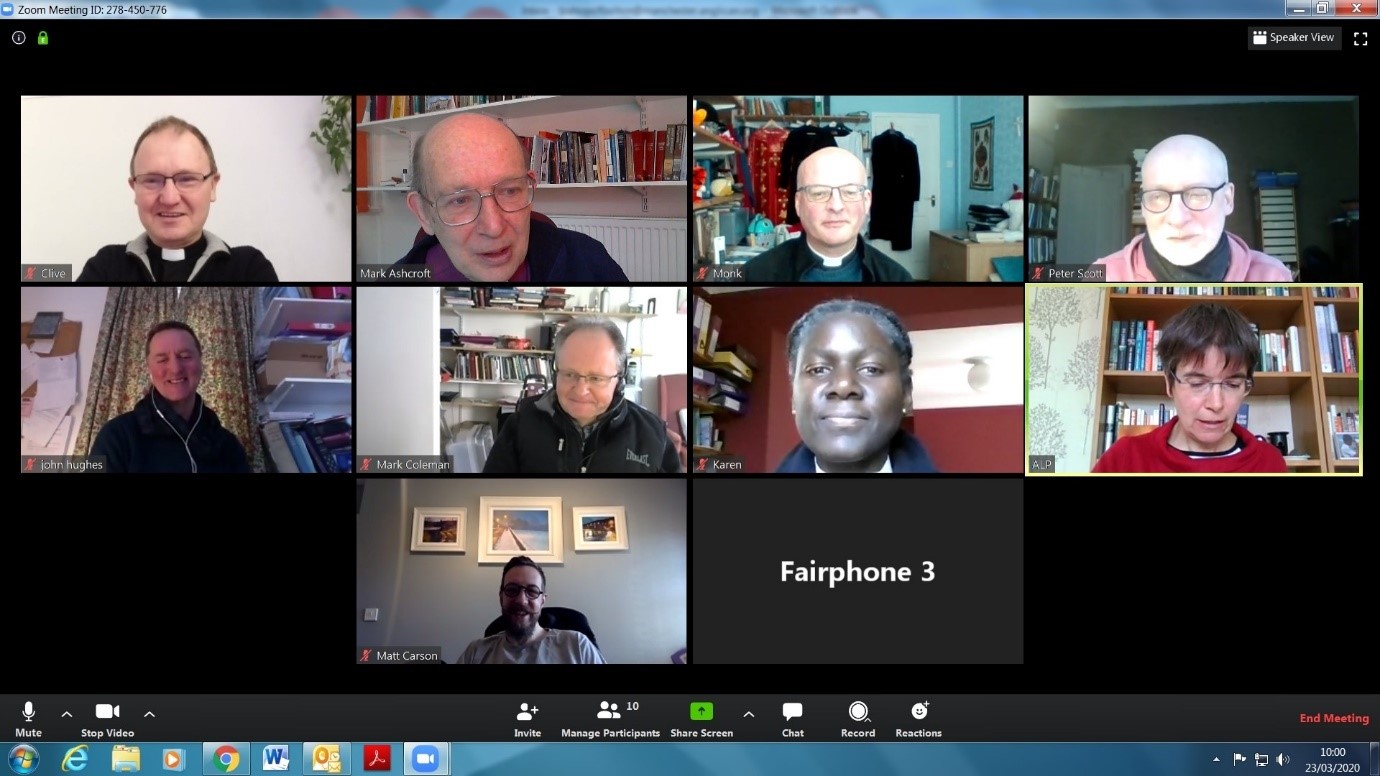 A virtual meeting of the Environmental Working Group discussed Eco Church awards, the energy footprint pilot and saved an estimated 0.02 tonnes of carbon dioxide by meeting online.
By the time the diocesan Environment Working Group (EWG) held its first meeting in March, chaired by the Bishop of Bolton, people had been asked to work from home wherever possible to help prevent the spread of coronavirus. The group is tasked with implementing our environmental policy, including our commitment to becoming an Eco Diocese. It has also acquired responsibility for progressing the recent General Synod resolution calling upon all parts of the Church of England to work towards net zero emissions by 2030.
Circumstances determined the decision to meet online. Yet nine return journeys into Manchester city centre, totalling more than 120 miles, were saved. Based on journeys made by public transport, a carbon footprint calculator suggests that 0.02 tonnes of carbon dioxide equivalent were saved. Had the journeys been made by the average petrol car, this figure would have risen to 0.04 tonnes.
Since the meeting, the day upon which Government announced travel restrictions, the impact on the environment is already evident. Wildlife appears in towns, night skies are darker, and pollution levels drop in cities across the world. We are learning to be Church for a Different World, and in the midst of our fear and uncertainty a green blade of hope emerges.