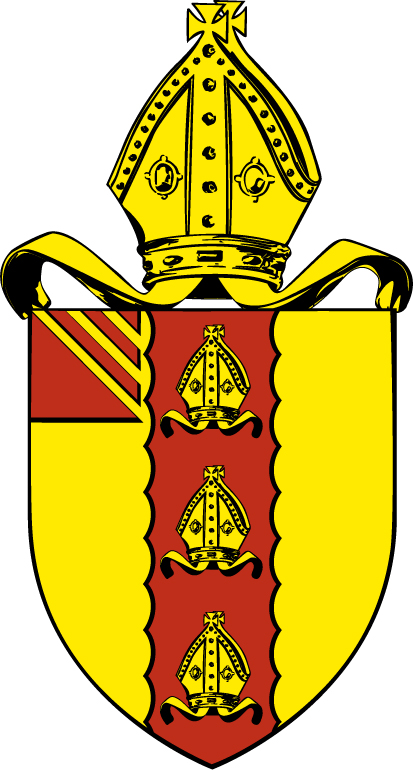 Please pray for all those to be ordained this year and especially for these candidates who will serve in our diocese. Pray for them in these final weeks of preparation and for a rich outpouring of Gods grace for them and for the whole Church.
Please pray also for their families, friends, for all those who have supported and encouraged them on their journey and for those with whom they will serve.
Ordination services originally planned for the summer had to be postponed because of the coronavirus lockdown. The new ordination services will be spread across three venues: Manchester Cathedral, Bolton Parish Church and Oldham Parish Church. There will be more than one service at each venue on each of the two ordination dates, but for simplicity weve grouped the ordinands by date and venue rather than by each individual ordination. There will only be a small number of people at each service (currently 30 maximum) in order to adhere fully to social distancing measures.
To be ordained Deacon by the Bishop of Manchester on Wednesday 23 September at Manchester Cathedral
Admos Osmund CHIMHOWU
All Saints Centre for Mission & Ministry at Victoria Park, St Chrysostom with the Revd Canon Ian Gomersall
Robert Craig ELOFF
St Mellitus College North West to Salford, St Paul with Christ Church and Lower Broughton, The Ascension with the Revd Canon David Wyatt
Joanna (Jo) JARRETT
St Mellitus College North West to the benefice of Firswood and Gorse Hill with the Revd Ross Malkin
Adam James ROBERTSON
St Mellitus College North West to Manchester, The Good Shepherd and St Barnabas with the Revd Maria Onuigbo
Farid YASINI
All Saints Centre for Mission & Ministry at St Aphrahat the Persian Sage Church in the benefice of Heatons with the Revd Omid Moludy
To be ordained Deacon by the Bishop of Bolton on Wednesday 23 September at Bolton le Moors, St Peter with St Philip
Deborah (Debbie) CLARKE
All Saints Centre for Mission & Ministry to the benefice of Astley, Tyldesley and Mosley Common with the Revd Martin Cox
Ian James FLEMING
All Saints Centre for Mission & Ministry to the benefice of Holcombe and Hawkshaw with the Revd Paul Sumsion
Nicola Jane GILLARD
All Saints Centre for Mission & Ministry in the benefice of Horwich and Rivington with the Revd Michael Behrend
Layfetta Ann-Marie MASIH
St Mellitus College North West to the benefice of West Bolton with the Revd Canon Rodger Petch
To be ordained Deacon by the Bishop of Middleton on Wednesday 23 September at Oldham, St Mary with St Peter
Hazel Adele BRIDLE
Trinity College, Bristol to the benefice of Middleton and Thornham with the Revd Alison Bailie
Scott Gordon RICHARDSON
All Saints Centre for Mission & Ministry to the benefice of Newchurch with the Revd Rod Bevan
Matthew (Matt) Christian SANDERSON
All Saints Centre for Mission & Ministry to Shaw, Holy Trinity with the Revd Katy Cunliffe
Amy Elizabeth SHERIDAN
St Mellitus College North West to Hey, St John the Baptist with the Revd Lyn Woodall
To be ordained Priest by the Bishop of Manchester on Sunday 4 October at Manchester Cathedral
Catherine (Cate) Frances ALLISON
All Saints Centre for Mission & Ministry at Didsbury, St James and Emmanuel with the Revd Dr Nick Bundock
Andrew Mark Kinsey BENNISON
Ripon College Cuddesdon at Burnage, St Nicholas with the Revd Canon Dr Rachel Mann
Richard Benjamin CRIDDLE
Oak Hill College at Rusholme, Holy Trinity (Platt) with the Revd Dr Paul Mathole
Steven Craig HILTON
Ripon College Cuddesdon at Manchester Cathedral with the Revd Canon Mrcia Wall
Daniel Robert John MULLANEY
Wycliffe Hall at Higher Openshaw, St Clement with the Revd Paul Jump
William (Will) Edward RUBIE
St Mellitus College North West in the benefice of Heatons with the Revd Paul Jump
Carol Anne SCHOFIELD
College of the Resurrection, Mirfield in the benefice of Wythenshawe with the Revd Ian Fellows
Tom Lucas STUDMAN
St Mellitus College North West at West Didsbury, Christ Church and Withington, St Christopher with the Revd Anne Pilkington
To be ordained Priest by the Bishop of Bolton on Sunday 4 October at Bolton le Moors, St Peter with St Philip
Leila Marie ALLEN
All Saints Centre for Mission & Ministry in the benefice of Bacup and Stacksteads with the Revd Rod Bevan
Nicola Jane BUTTERWORTH
All Saints Centre for Mission & Ministry in the benefice of Horwich and Rivington with the Revd Michael Behrend
Clive Peter HAMILTON
The Queens Foundation at Salford, All Saints with the Revd Canon Daniel Burton
Ian Malcolm George HEPBURN
St Mellitus College North West at Bolton le Moors, St Peter with St Philip with the Revd Canon Dr Chris Bracegirdle
Katherine Adele MCKIE
All Saints Centre for Mission & Ministry at Prestwich, St Mary with the Revd Deborah Sandercock-Pickles
Michele RYAN
All Saints Centre for Mission & Ministry in the benefice of Hillock and Unsworth with the Revd Donna Williams and serving as Chaplain to Wrightington, Wigan and Leigh NHS FT
To be ordained by the Bishop of Middleton on Sunday 4 October at Oldham, St Mary with St Peter
David (Dave) Wyn GRIFFITHS
St Mellitus College North West at Kirkholt, St Thomas with the Revd Canon Karen Smeeton
Frances (Fran) Karen GRIFFITHS
St Mellitus College North West at Kirkholt, St Thomas with the Revd Canon Karen Smeeton
Catherine (Cath) Ann HEWISON
Trinity College, Bristol in the benefice of Gorton and Abbey Hey with the Revd Craig Smith
Richard John LAMBERT
All Saints Centre for Mission & Ministry in the benefice of Saddleworth with the Revd John Rosedale
Christine (Chris) Susan STEEL
All Saints Centre for Mission & Ministry at Hey, St John the Baptist with the Revd Lyn Woodall
Please pray for the retreat conductors
For the Deacons:Revd Canon Phil Stone
For the Priests: Revd Canon Dr Sue Penfold