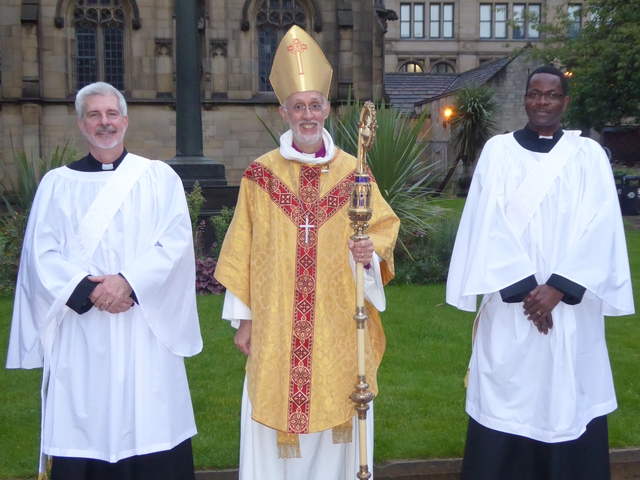 Congratulations to our 13 new curates who were ordained deacon by the Bishops of Manchester, Middleton and Bolton on Wednesday 23 September. Two services were held at each of Manchester Cathedral, Oldham Parish Church and Bolton Parish Church to ensure that small groups of candidates can be ordained safely and in accord with the government's current social distancing guidelines.
The ordination services were livestreamed and you can watch them by visiting the Diocese of Manchester Facebook page.
The ordinations, originally scheduled to take place last June, were postponed because of Coronavirus. The 13 candidates are now going on to serve in parishes around Greater Manchester.
Photographs of all the candidates can be found on our Flickr page. These are free to download and share.
Click here for details of all the candidates who were ordained at each venue.