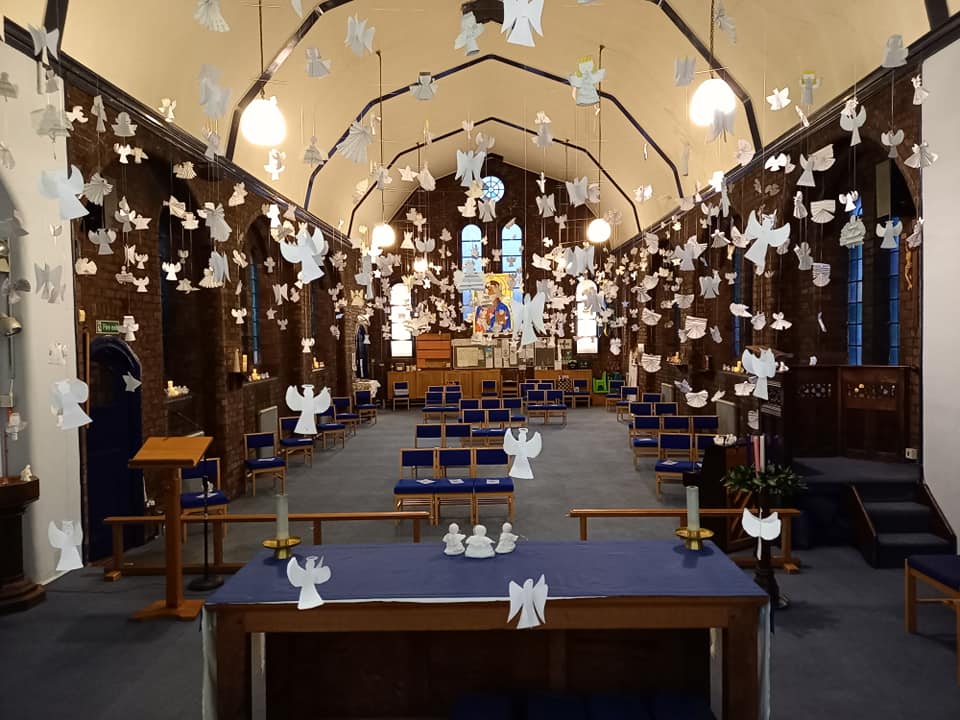 At the end of a uniquely difficult year that has been hard for everyone and sad for many, we need Christmas more than ever. Churches across Greater Manchester are preparing to welcome you to share Comfort and Joy through Christmas services, online, outdoors and more traditional.
2020 – a momentous year
The challenges of 2020 – the year of the Coronavirus pandemic – have had an enormous impact on everyone. Life has been very hard across Greater Manchester, where people have been living under Tier 3 restrictions or lockdown for months, placing a strain on businesses, healthcare, education and family life.
People have been unable to gather as normal for significant family occasions, happy or sad, and places of worship have twice been under lockdown. Christmas will also be marked by restrictions on who we can see and for how long.
Why we need Christmas
Against, this backdrop, Christmas has never been more important. More than ever, we need to hear the message of the angels, and to be reassured that God's light continues to shine in the midst of darkness.
It is an encouragement that faithful Christians will wish to hear once more, and also a message of hope that they want to give as a gift to their wider communities.
Revd Audrey Holgate, who is planning an outdoor Christmas service at St Mary, Cadishead said "I want Christmas to be as 'normal' as possible, so am inviting as many as I (safely) can to keep going, even though the going is tough. This way, the neighbours may hear the good news of Jesus Christ. Instead of complaining, we should make the most of what we have, and be thankful. I am looking forward to Christmas. It is still a celebration and a time to give thanks and to come together."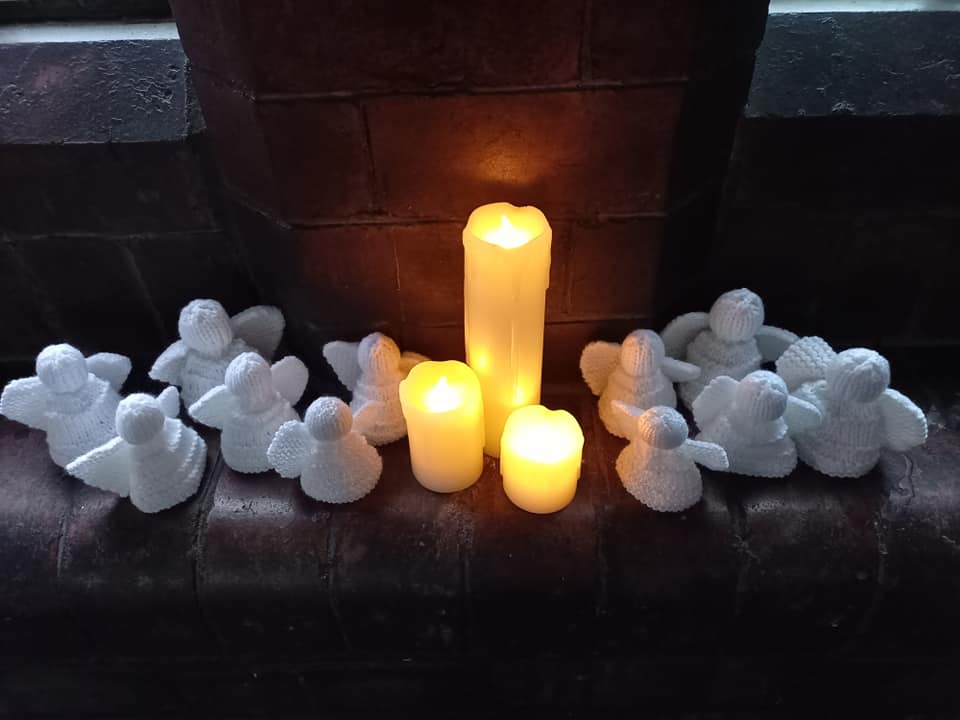 A different kind of Christmas
Across Greater Manchester, churches will be doing things differently this year, finding ways to connect with their communities to offer Comfort and Joy, and a place to come together, be it online, at an outdoor service, or in the church building with social distancing measures in place.
To find details of a church service near you, visit the website www.achurchnearyou.com Churches are offering a range of services, some of which you may need to book for because of restrictions on numbers that can be accommodated safely. Many churches also publicise their services on Facebook or other social media channels.
Some examples of imaginative Christmas services around Manchester
St Mary, Cadishead is hosting an outdoor carol service for the first time on Sunday 20 December at 6.30pm. The church grounds have plenty of space to meet within the guidelines of distancing, and a loudspeaker in the church porch will relay music from inside so that people can join in the singing outside.
For those who love a Christingle service in support of The Children's Society, the parishes of Mossley, Stalybridge and Hurst are holding a virtual Christingle at 2pm on Sunday 13 December. It will be broadcast from St George's Stalybridge on Zoom for Junior church members and friends, and simultaneously on Facebook live on the parish page for others to join in.
In Saddleworth, churches are offering a virtual nativity, with the opportunity to learn how the Christmas Story has been told over the centuries in carvings, paintings, and music. They are pre-recording a service of Nine Lessons and Carols, with brass, piano and organ, to be broadcast on Facebook on Sunday 20 December at 6pm. You can join in by following the words on your screen. They are also pre-recording a Christmas Day ecumenical service (being broadcast at 12 noon) that involves all the churches from across Saddleworth.
Atherton Benefice is recording a Community Carol Service, with local people reading the lessons from different places in Atherton and carols from their own group, brass band and online resources. It will Premier on Facebook on Sunday 20 December at 4pm.
The local residents, businesses, St Philip's School and four congregations contributed in making 800 paper and 110 knitted angels, which adorn St Philip's church building. The Revd Tracy Marshall said, "The knitted angels will be taken to three local care homes next week. I'm super thankful to the creativity of a small group who turned an idea into something incredible. We are opening church during the next two weeks for people to come and take a look and ponder."
The church will also join local schools over Zoom for Christmas Story Time around the manger.
Bolton Parish Church is holding a community Carol Service on 20 December at 4pm. Booking is essential via EventBrite. Details on Facebook.