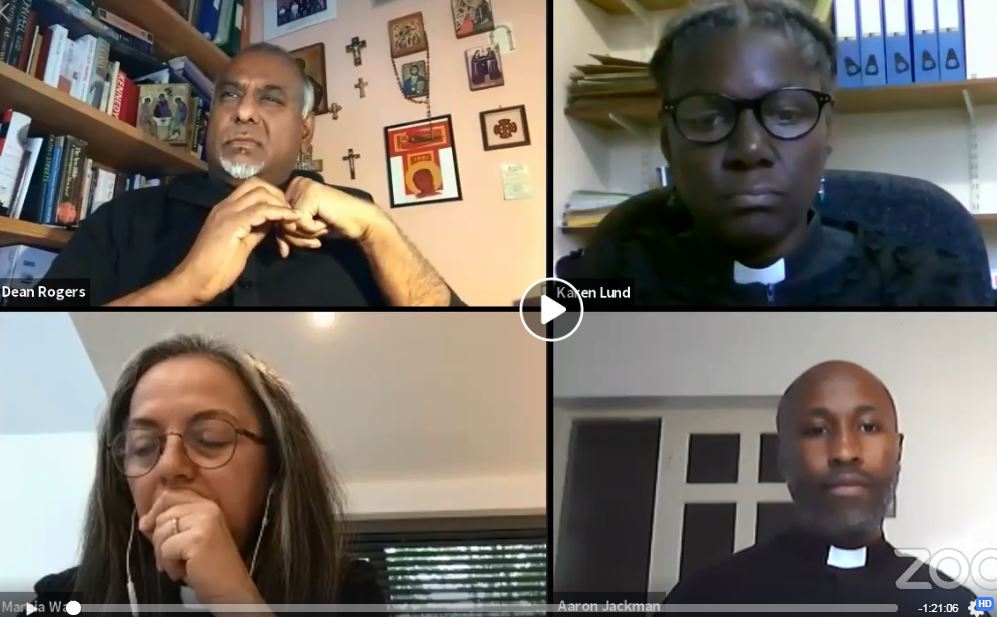 A powerful Protest through Prayer event took place yesterday, led by BAME clergy in the Diocese of Manchester. The prayer meeting over Zoom and on Facebook was a response to events in the USA, where George Floyd, an African-American, was killed by police during an arrest in Minneapolis.
Archdeacon Karen Lund organised the protest in solidarity with the #BlackLivesMatter movement that campaigns for justice, healing, and freedom for Black people.
BAME Vocations Champion for the diocese and Assistant curate Revd Aaron Jackman opened the event, that included a mixture of music, prayer and thoughts to help participants engage with the issue of the systemic injustice of racism.
Dean Rogers Govender spoke about his experiences of racism in South Africa and Canon Precentor Marcia Wall lead the prayers, including prayers submitted by participants using the Zoom chat facility.
You can watch the event again on the Diocese of Manchester Facebook page.