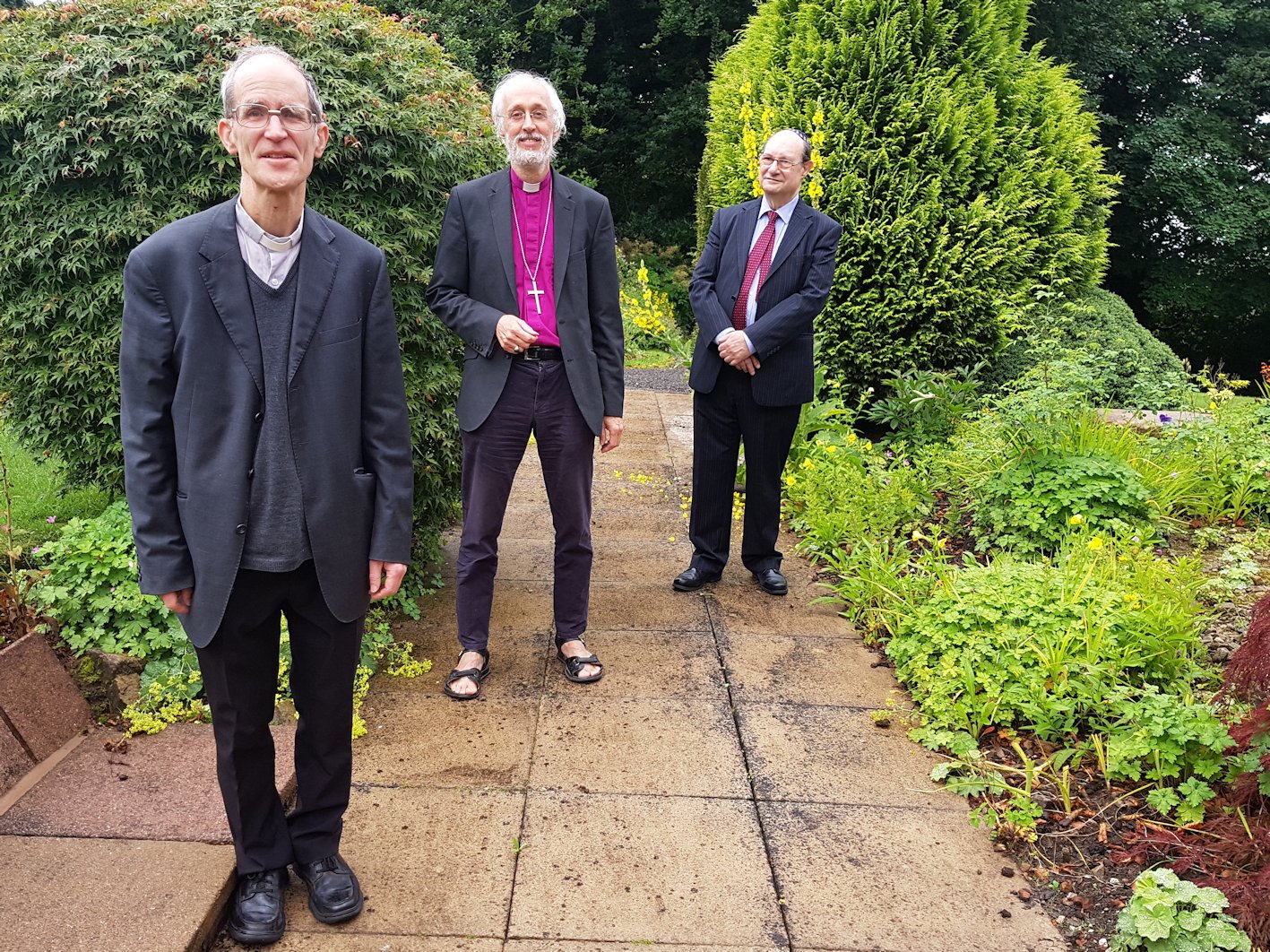 Revd Canon Steve Williams, Vicar of St Gabriel's, Prestwich and the Bishop of Manchesters Inter-Faith Adviser, has been given the Hubert Walter Award for Reconciliation and Inter-Faith Co-operation by the Archbishop of Canterbury in recognition of his outstanding contribution and commitment to building relationships between Christians and Jews in Manchester.
Steve has been Priest in Charge, now Vicar, of St Gabriel's, since 2001, half of whose population is Jewish. He has also been Bishops' Inter-Faith Adviser in the Diocese since 2005, since when he has acted as Secretary of Greater Manchester Faith Community Leaders and co-chaired the Manchester branch of the Council of Christians and Jews.
The citation refers to the degree of trust necessary among all faith-communities for inter-faith work.
Last year, Manchester hosted the Anglican Jewish Commission:an annual dialogue between teams from the Chief Rabbinate of Israel and the Archbishop of Canterbury - the first time this event had been held in this country outside London or Canterbury.The Award citation makes special mention of the welcome they received, and the work they were able to do together.
"If I'm doing my job properly, I should be largely invisible", Steve said."I'm here to promote good relationships, and good conversations between our communities of faith - and that's about learning to listen, engage, remember and even celebrate together.This takes time. The Award was totally unexpected and unsought but a wonderful encouragement that others recognize the value of this sort of work."
Steve Williams was one of four people to be given the Hubert Walter Award for Reconciliation and Inter-Faith Co-operation on 30 June.The Hubert Walter Award is one of 32 Lambeth Awards given each year for "outstanding contributions to the Church and wider society."
Steve Williams is pictured with the Bishop of Manchester, Dr David Walker and Mr David Arnold, with whom Steve has co-chaired the Manchester Council of Christians and Jews for 13 years.