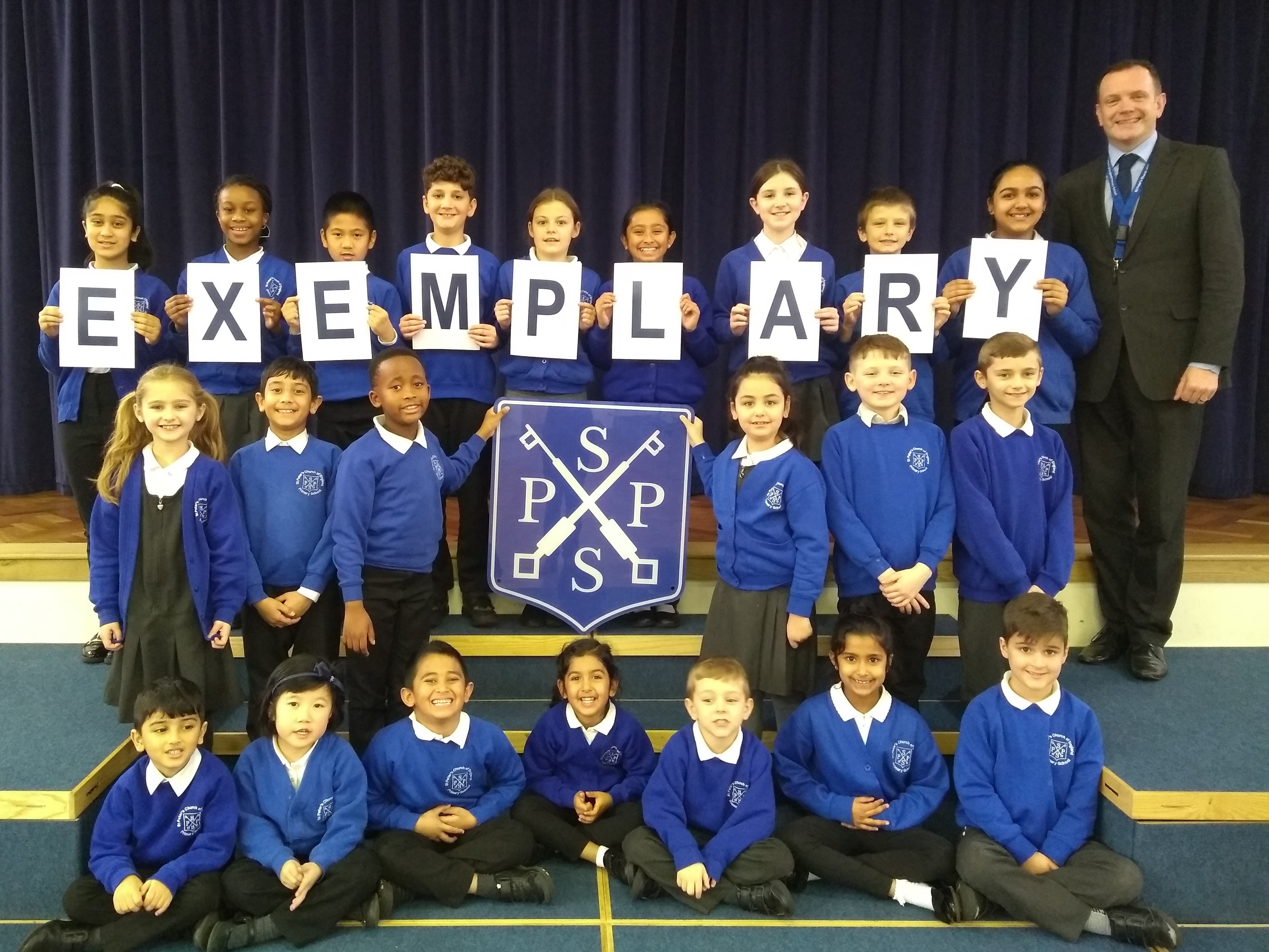 St Peters Church of England Primary School, Rochdale have been praised as Exemplary during their recent Statutory Inspection of Anglican and Methodist Schools (SIAMS). During the inspection that took place just before Christmas, inspectors were amazed by all they saw and gave the school the highest grading of Excellent. The school has already been used to support other schools across Manchester and neighbouring Dioceses.
Pupils known as Worship Leaders began the day with a very reflective collective worship all about the Good Samaritan and being a good neighbour, that they planned, wrote and performed to the whole school. It reflected on the fantastic work the school does to support others locally, nationally and globally.
The final report published this week fully highlights many of the great things that happen at this school to enable both pupils and adults to thrive. Some example comments are Pupils are highly motivated and exceptionally well behaved, This is a community where both adults and pupils flourish, fulfilling their God given potential, academically, socially, emotionally and spiritually, The nurturing ethos ensures that every individual feels safe and valued, The headteacher and deputy headteacher provide inspirational leadership
Headteacher, Mr Aelred Whelan, stated: This is a fantastic achievement for our whole school community and fully recognises all the hard work of everyone involved. I am so proud of all the pupils and staff who strive for excellence every day. At St Peters we aim to live our lives following the Christian values as Jesus wanted us to and it was lovely that the inspectors saw that this shone through in everything that they observed.
The full report can be viewed on the school website: www.stpetersce.rochdale.sch.uk