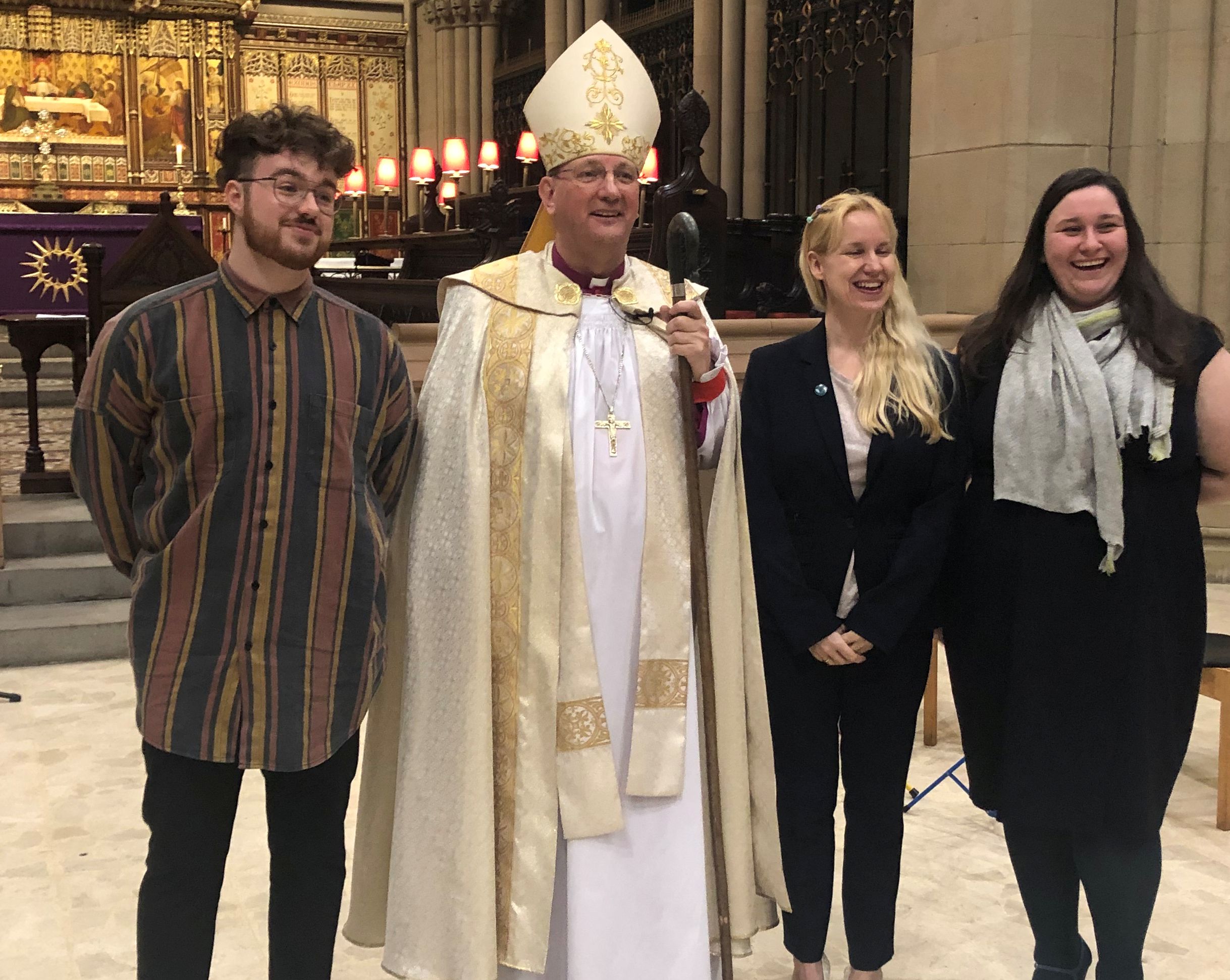 The Children Changing Places Project, which engages young people of all ages across Bolton, marked the end of its first year by celebrating the appointment of Chaplaincy Assistants Connor Harmsworth, Emma Bonfield and Libby Greenhalgh.
They were commissioned by Bishop Mark Davies at Bolton Parish Church, and work alongside chaplains at Bolton St Catherines Academy, St James CE High School and Canon Slade School, respectively.
The service gave the opportunity to reflect on the importance of those who work with young people in our communities. Bishop Mark noted the growing number of Church of England schools in the diocese, and commented that now, more than ever, we should be championing our headteachers and chaplains in their Christian leadership.
The Children Changing Places team is now fully assembled.As we begin the New Year, Bishop Marks acronym Together Everyone Achieves More will undoubtedly be at the forefront of everyones minds as they impact the lives and faith of the children and young people they reach.
Follow the work of the Children Changing Places team on Twitter.