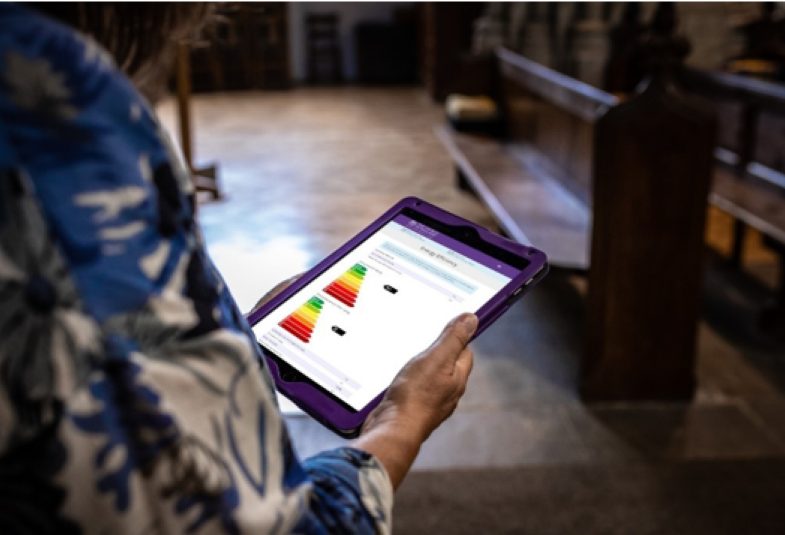 General Synod has called upon all parts of the Church of England to work to achieve year-on-year reductions in carbon emissions in order to reach net zero by 2030.Its a big ask! Where can churches committed to the care of Gods creation begin?
The new Energy Footprint Tool developed by the national Research and Statistics Unit is an important resource as we measure progress.Nearly one in five Manchester churches took part in the pilot between January and February 2020 and our feedback has supported improvements to the tool.
The full version is now available on the Online Parish Returns System alongside Statistics for Mission and Return of Parish Finance. It surveys churches on:
Sources of energy used in church building(s)
Church energy usage
Building size and person hours
Where data is held elsewhere, for example attendance or building footprint, boxes are pre-populated. A guide to estimating usable floor space and visitor numbers is provided. You need only provide energy bills for 2019. On completion of the survey you receive carbon emission figures and energy efficiency scores for your church building and links to tips for reducing emissions, saving you energy and money.
As the Church of England develops Practical pathways towards net carbon zero, if churches only do one thing, they are encouraged to complete the Energy Footprint Tool each year. Twenty-five Manchester churches are already engaging will your church join them in a sustainable future?
Who can help?
For access to your churchs pilot 2018 data contact AlisonPeacock@manchester.anglican.org
For access to the Online Parish Returns System contact DanielBainbridge@manchester.anglican.org