St Anne's Turton has been awarded a Church for a Different World Digital Award in recognition of its Technology Pop-In sessions that offer an opportunity to learn new skills and improve connectivity amongst its community.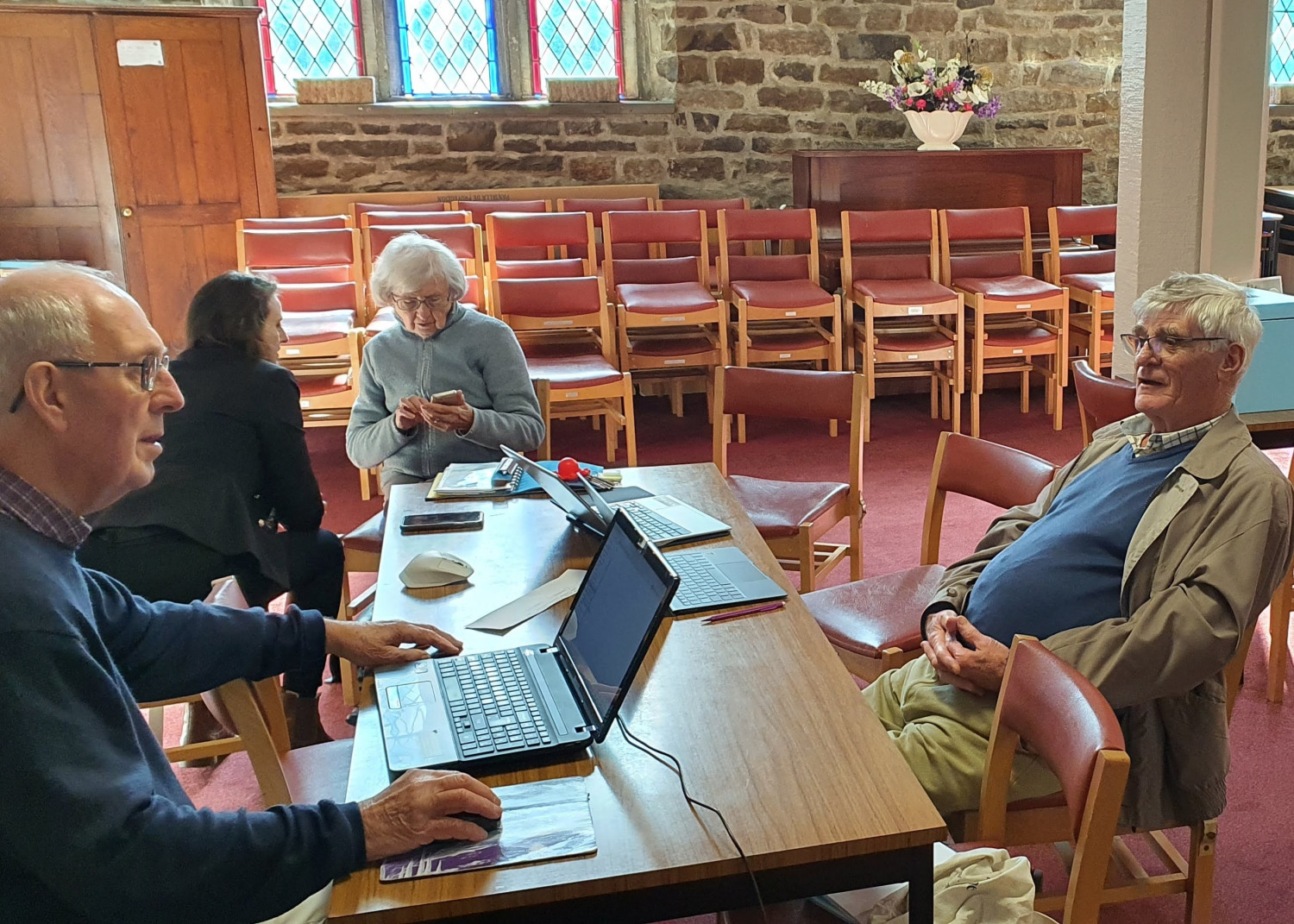 Through these regular drop-ins, local people are offered a regular time and place where they can get answers to questions without the pressure of being sold anything or being overwhelmed with too much technical jargon.
The Tech Pop-In was started by curate The Revd Hannah Lane, who was formerly an ICT teacher, and Nikki Barlow, Church Warden, who owns her own business designing and building websites. The pair used part of a grant for "the wellbeing of 'seniors' in the community" to purchase four tablets, two ipads and two android devices to get the project started. The monthly technology drop-in sessions at St Anne's Church are open to anyone in the parish, mission community, Edgeworth village and beyond who would like help and support with using technology.
Revd Hannah Lane said "We invite people to come along, with or without a device, and ask away. We seek to offer an opportunity to learn new skills and improve connectivity amongst our community.
"Enquiries have included: Stella who wanted to learn how to make WhatsApp calls, Patrick who needed help setting up a spreadsheet to record the parish banking, Barbara who wanted to make photographs from her phone visible on her tablet, and Malcolm who wanted to speed up the performance of an old device - we helped him isolate some old software that he could safely remove to help improve performance."
The Tech Pop-In has been a real hit with the community because it offers free help in a friendly atmosphere but without technical jargon. There is no pressure to buy anything, which some people have experienced in high street stories when they have asked for help. The sessions have also led to an increase in engagement in the church's online services and its regular social media posts.