A vicar diagnosed with peritoneal cancer, has run 17250 laps around her vicarage garden on a virtual 1150-mile route from Land's End to John O'Groats to raise money for Cancer Research.
The Revd Deborah Sandercock-Pickles, vicar of St Margaret's Church in Prestwich, has undergone several rounds of chemotherapy to treat her cancer, and during the first lockdown decided to challenge herself by jogging or walking (depending on how she felt) from Lands End to John O'Groats round the vicarage garden. The challenge, which she completed at the end of November, involved doing 17250 laps of the garden, the equivalent of 1150 miles.
So far Deboarah has raised over £3700. Donations can be made on her JustGiving webpage.
During her virtual route, Deborah took in various places to 'stop off'. She contacted churches en route to let them know she would be praying for them and was pleased to receive lots of positive replies and encouragement, including from Gloucester Cathedral and Dunbleath in Scotland.
Deboarah said, "I wanted to raise money for Cancer Research UK, as half of us will be affected by cancer during our lives. I am jogging in memory of all those I have known who have died of cancer, and others who have undergone cancer treatment. This challenge is also about saying thank you to all who have supported me in my battle against cancer over the past year and a half. You will never know how much your support has meant to me and will continue to be as I continue to fight this battle."
She added "I would like to thank everyone for their generosity and support. I would particularly like to thank the congregations at St Margaret's and St George's Prestwich for their continued support and for putting up with their crazy vicar!"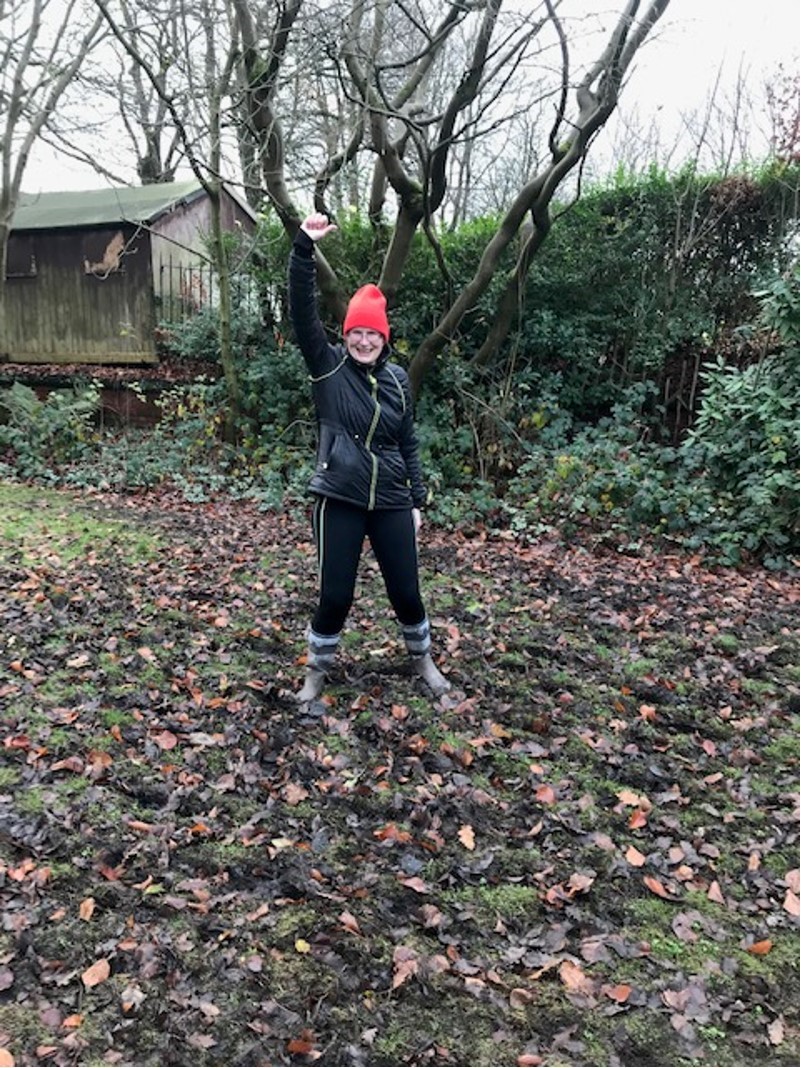 Deboarah's next plan is a virtual trek around South America. "I hope to trek around South America (with the help of a couple of virtual internal flights) to be in Brazil for carnival and to see the highlights, and the rainforest, Argentina, the end of the world, Chile, Peru (Macchu Pichu), canoe along part of the Amazon (aka part of the Irwell or Irk) and finish off on the Galapagos Islands (aka a visit to Chester Zoo)!"