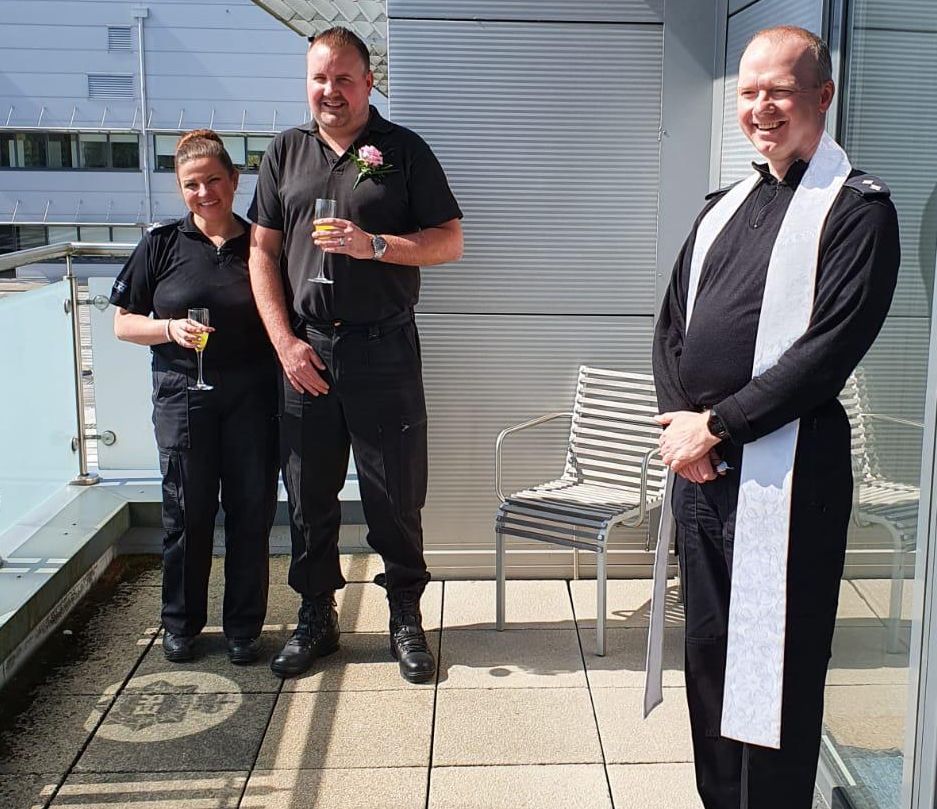 Two police officers who postponed their wedding due to coronavirus were treated to a surprise blessing by their colleague who is also a priest.
Sgt. McNulty & PC McGreavy were due to marry last week, but had to postpone their weeding because of the lockdown imposed by the coronavirus emergency. Their colleagues couldn't let the day pass without marking it with champagne and flowers.
The Revd Robert Findlow, an inspector with Greater Manchester Police and also an Anglican Priest, surprised the couple with a special blessing.
He said My colleagues were so disappointed they were not able to have their wedding day this year. Yet they were adamant they wanted the day to be remembered in some way. So I was delighted to support them when they asked if I could at least bless their wedding rings, witnessed by colleagues and senior officers. I think its important we keep looking for opportunities to witness to Gods love in people's lives in these uncertain times."
Sgt. McNulty & PC McGreavy should've been tying the knot today, so we couldnt let their day pass by without a hint of wedding bells!
As well as flowers, champagne and 'here comes the bride', Insp. Findlow (an ordained Anglican Priest), blessed their rings in a private ceremony. pic.twitter.com/VBEV0JPb5V

— Greater Manchester Police #StayHomeSaveLives (@gmpolice) April 16, 2020
Photographs courtesy of Greater Manchester Police.