Our offices are split into several different departments, including finance, education, property and safeguarding. Please use the quick links below, which will take you to our Diocesan Directory, where you can contact members of a department directly. You can also use our directory to find contact details for clergy and parish officers, with search functionality narrowed to name and place.
For local parish matters, including enquiries about services, weddings, baptisms, funerals, and local events, please contact your local parish church.
Click to find us 📍 📞 Click to call us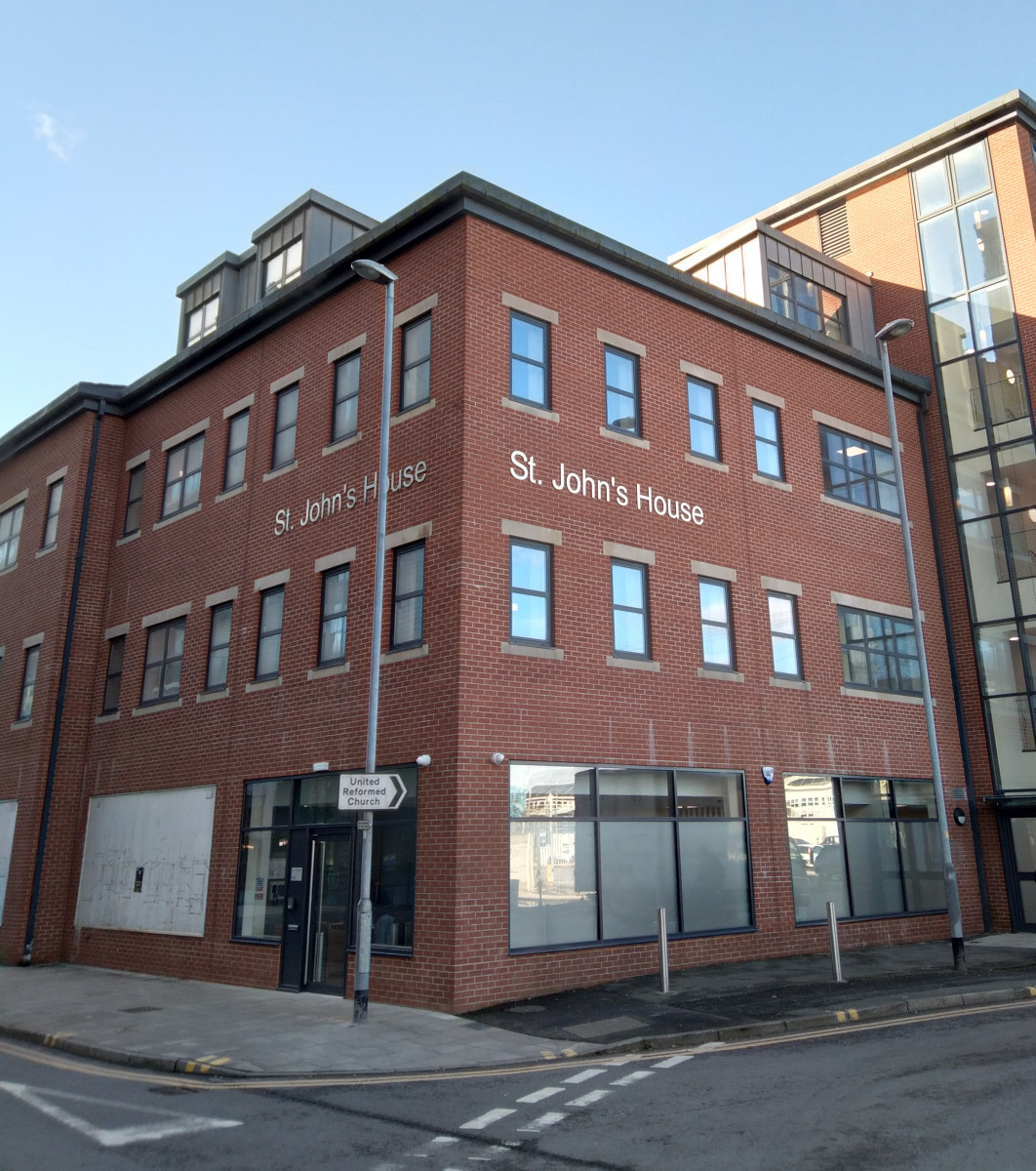 ---
Address 📍

📞 Phone number

Diocese of Manchester,
St John's House, 155-163 The Rock,
Bury, BL9 0ND

Tel: 0161 828 1400

Our working hours are 9am-5pm (Mon - Fri)
---

Email us 📩
Please contact the department by using our Diocesan Directory.
If you're unsure of who to contact, please contact our generic mailbox here.
We will endeavour to answer your email within 5 working days.
Please email us at comms@manchester.anglican.org
Please
---

Directions 📍
Car travel
There is a large pay and display car park located right next St. John's House called Paradise Mill Pay & Display. The large multistorey car park at The Rock is also a short walk away.
Tram travel
Bury tram stop is a 10-minute walk from St John's House. You can journey up Haymarket street and through Mill Gate Shopping centre. Once you have reached 'The Rock' the newly refurbished diocesan offices can be found on the corner of Parson's Ln & The Rock.
Trams to Bury depart every 8 minutes and can be boarded at Manchester Picadilly Train Station, Picadilly Gardens, Market Street, Shudehill and Manchester Victoria Train Station.
Bus routes
From the centre of Manchester, the 135 and 163 buses can be boarded at Picadilly Gardens (5 minute's walk from Manchester Picadilly Train Station).
Disabled Parking
There are seven on-street Blue Badge holders' disabled parking spaces in very close vicinity to St. Johns House as shown on the map below. A valid blue badge must be displayed when parked in one of these bays. Parking here is free and with no time limit for users with a valid displayed Blue Badge. It must be noted these are very popular for users and no guarantee of their availability can be made. If parking in a standard pay and display bay on street you must purchase a ticket irrelevant of if you have a Blue Badge or not.
There are also disabled parking bays in the local off-street car parks (please see sections below for details). A Blue Badge must be displayed when parking in dedicated spaces for disabled users in off-street car parks. Parking charges will also apply to parking here.
For more information on disabled parking within Bury Town Centre please visit: https://www.bury.gov.uk/index.aspx?articleid=11770
---
We have introduced a travel plan to help our office-based colleagues reduce their environmental impact. The plan outlines options for travel into Bury, including details of public transport and cycling routes. To read the plan in full click here.