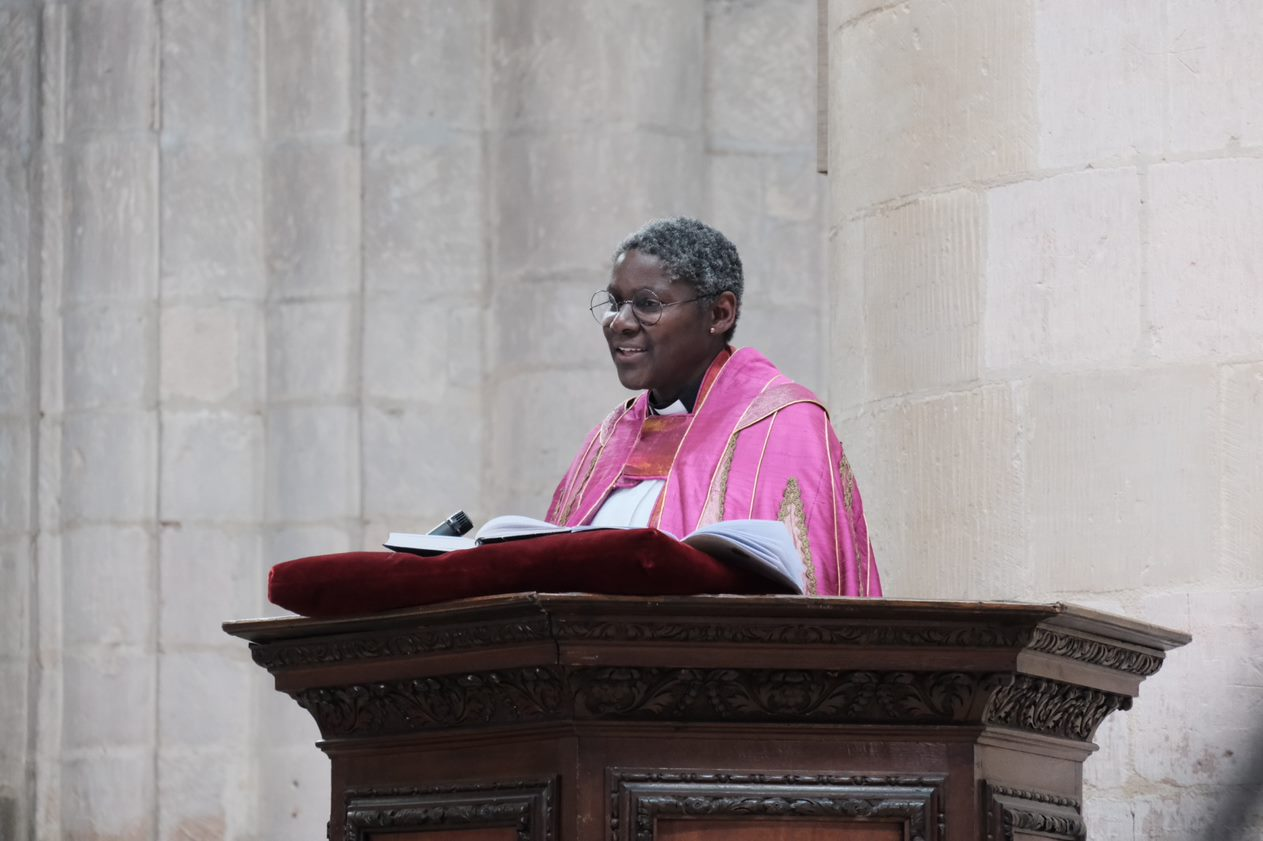 The Ven Karen Lund is Archdeacon of Manchester.
Having been ordained in 1994, Karen carried out her curacy in the Diocese of London where she served as a Prison Chaplain before becoming an Associate Vicar in 2000. She then went on to serve in Rochester, Chelmsford, and Bolton, before taking on the role of Archdeacon of Manchester in 2017.
Karen has always had a passion for loving people and loves most when she is able to support others on their spiritual journey, through preaching, teaching and primarily through walking the journey together. Her love and friendship with Christ is the most important aspect of her life and she describes herself as a work in progress.
She considers herself a pioneer by accident and design, and appreciates the opportunities she has to model leadership as a GMH woman and as a Christian Mystic.
Her faith is enriched through her affinity for music as a flautist and dancer, whilst also enjoying horse riding, basket weaving, plant-based cooking, loving and being loved by her two pet Shih Tzuh dogs Angel and Tofu.
She can be contacted at the office 0161 828 1423 or by mobile 07909 231280