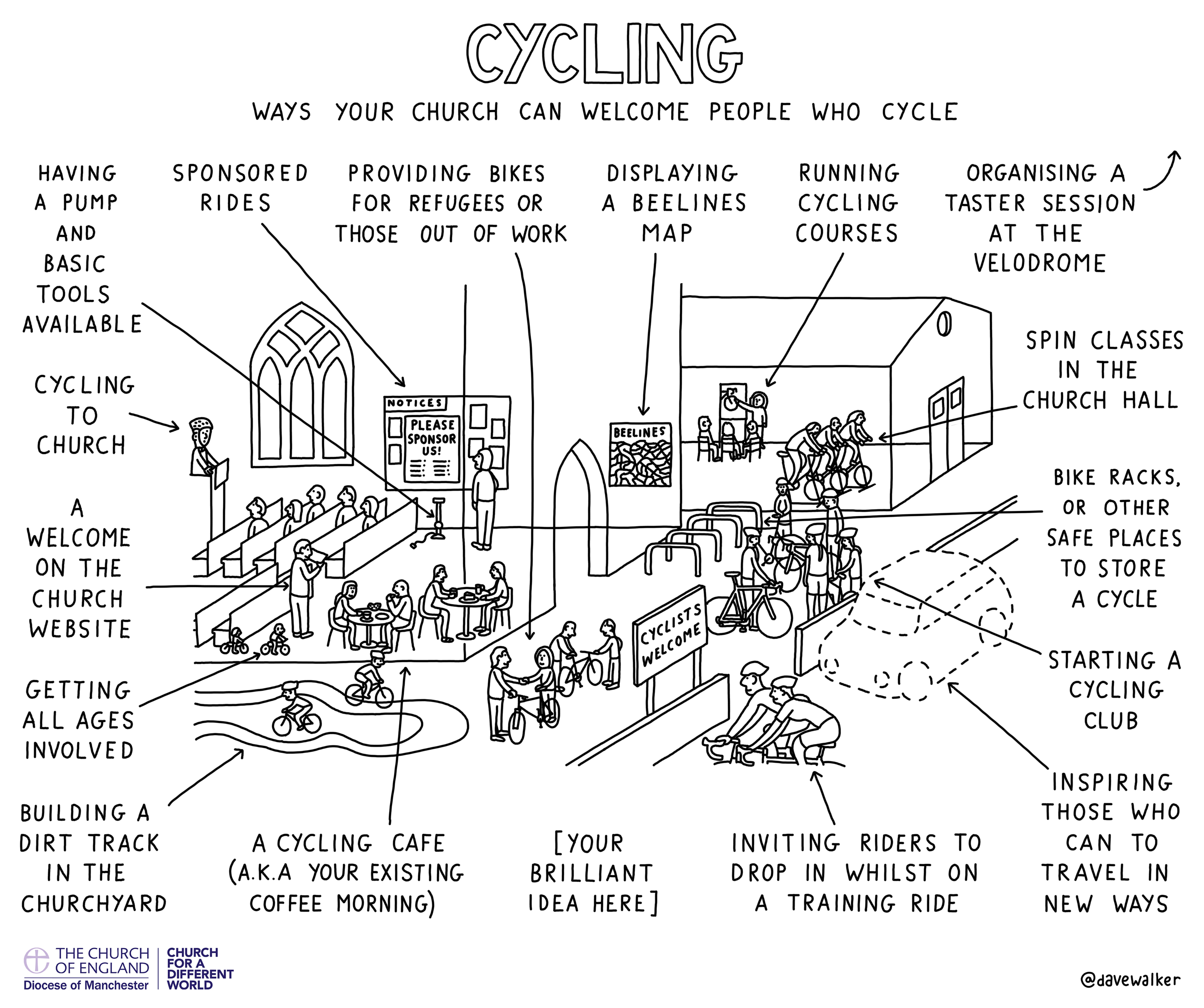 Beelines
All of us can play a vital role in Beelines, which is a radical plan by Chris Boardman and Transport for Greater Manchester to transform us into Britain's first 'cycling' city.
Many of our churches within the boundary of Greater Manchester will find that they are on a 'Beeline': over 1000 miles of a fully joined-up cycling and walking network.
As the work on improving the city's infrastructure gets underway, our churches can begin to make provisions for people on bikes - find some great suggestions here:
Cycle parking - these come in many shapes and sizes and grants are available to fund them!
Hosting a cycle training or cycle safety course
Running bike schemes for refugees or those out of work
Forming a cycling club
Getting children riding confidently, by providing them with a place to practise
Having tools and a cycle pump available in the church porch
Putting a welcome notice outside and on the church website
Holding a cycling cafe (otherwise known as your regular coffee morning!)
Hosting a spin class in the church hall
Entering sponsored rides for charity
Displaying a map of local cycling routes
Commenting on the Beelines plans on the interactive map, helping to improve cycle routes near you
Building cycle tracks for families and young people in your church grounds - with a faculty of course!
As well as welcoming potential new members to their congregations, as cross-city travel becomes easier churches can also embrace opportunities to invite passing foot and bicycle traffic in through the church doors.
These changes will also enhance our churches' chances of being awarded eco church status by A Rocha; 'Welcoming cycling' forms an important part of the Lifestyle and Buildings sections of the awards.