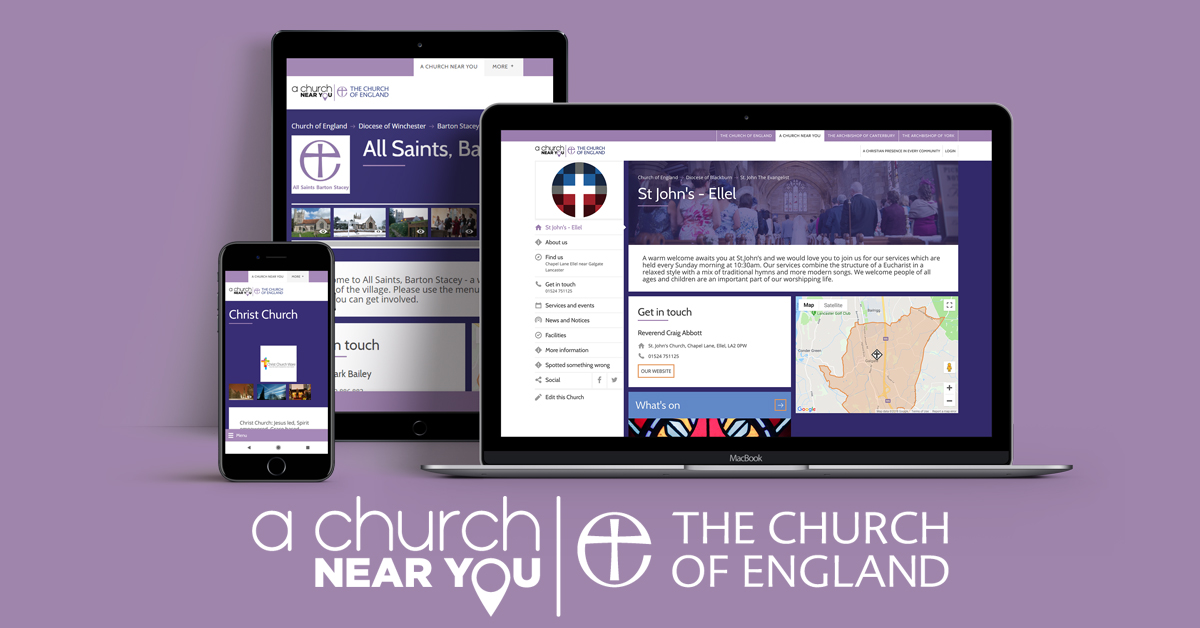 Welcome to the Introduction of A Church Near You, a valuable tool for parishes to engage with. The purpose of this page is to assist you in understanding and utilising it effectively if you haven't done so already!
A Church Near You is an immensely powerful tool supported by the national church and every Diocese. This collective strength makes it the go-to platform for both regular and occasional churchgoers seeking information about local churches.

A Church Near You stands as the largest website of the Church of England. Annually, 17,500 editors from across The Church of England ensure that our church pages remain up to date, welcoming individuals into our worshipping community by promoting services and events. The national team have a roadmap for a number of incredible developments to come to ACNY over the coming months, we encourage all of our churches to set up a page for their church to take advantage of the search visibility online.
Watch some of our useful videos below on how to get started!
How to use A Church Near You for your church
Making the most of your A Church Near You page
Getting help to access or use A Church Near You
ACNY is managed nationally and therefore the Diocese of Manchester has no editorial access to your church and is unable to make requests or amendments in relation to parish pages.
If you need to contact the national ACNY team, you can submit a request here.