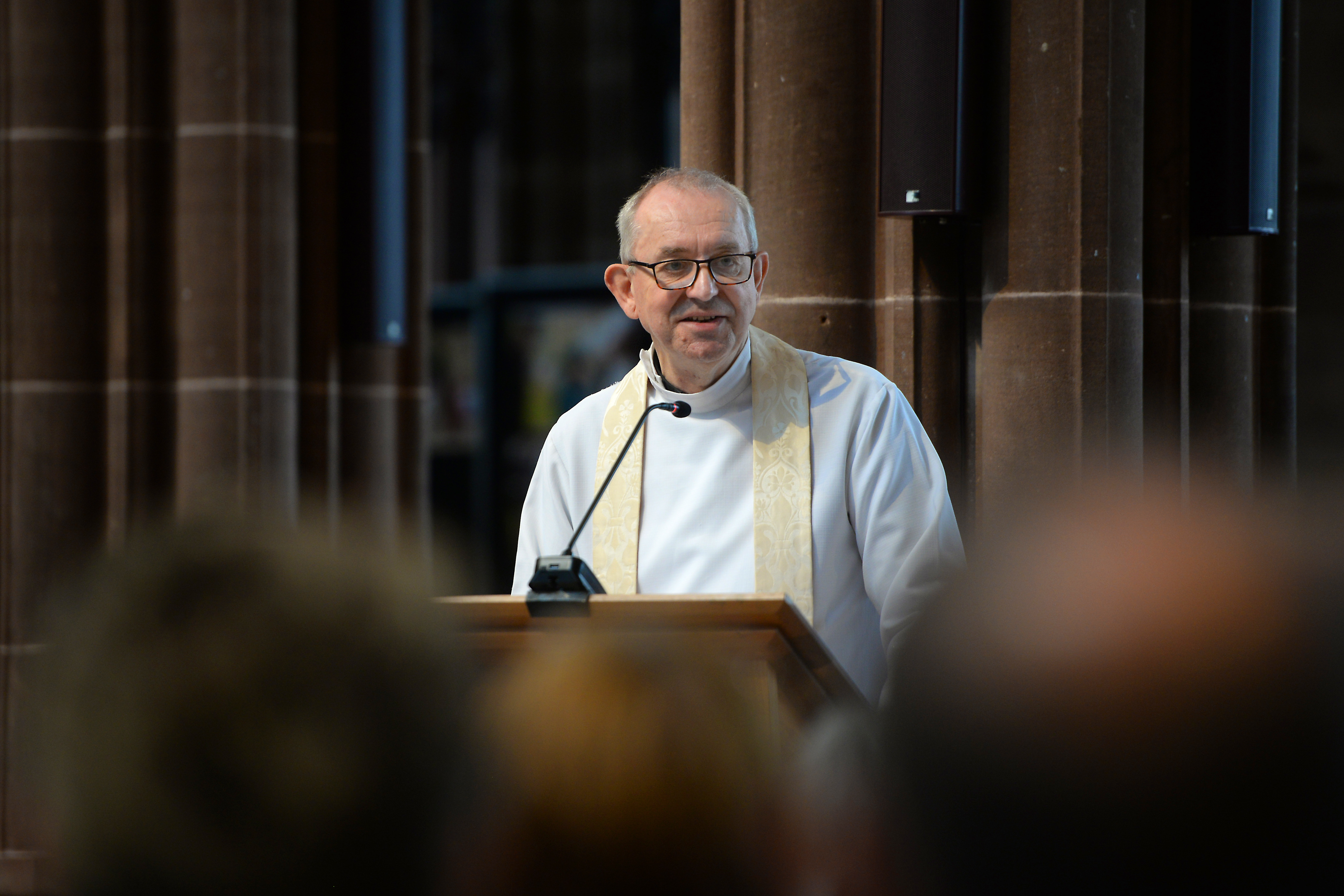 The Ven. David Sharples is the Archdeacon of Rochdale.
Born and bred on Langley, a post war housing estate in north Manchester, David grew up in a house of six where Church was very much part family life. A lively teenage church youth group was formative for his faith, as well as being the place where he met Elaine - his future wife.
After studying at Bury Grammar School, David went on to study Theology at Kings College London, where he sensed a call to ordained ministry. From there, he trained at the College of the Resurrection Mirfield, and was ordained deacon at Manchester Cathedral in autumn of 1982.
David carried out his curacy at St Mary, Prestwich, where he was also duty chaplain at Prestwich Hospital. His two sons, Jonathan and Nicholas, were born during this time.
1987 saw David inducted as Vicar at St Anne, Royton, where he stayed for 15 years; whilst there, he was made area dean and served as chaplain at Dr Kershaw's Hospice. In 2002 he was appointed as Diocesan Director of Ordinands (DDO) and OLM development Officer, and in 2009 he was made Archdeacon of Salford, continuing as DDO with the help of four associate DDOs.
In 2017, David was made Residentiary Canon at Manchester Cathedral, and in 2020 he also took on the role of Archdeacon of Rochdale. David is now a proud grandparent to Maxwell and Leon, and enjoys reading, walking, theatre, a good cup of coffee, and not forgetting - Manchester City FC.
He can be contacted at the office 0161 828 1475 or by mobile 07909 231278.
Email: davidsharples@manchester.anglican.org