The Bishop of Manchester, The Rt Revd Prof David Walker is delighted to announce the appointment of the Revd Canon Dr Rachel Mann as the Archdeacon of Bolton and Salford.
Rachel has ministered in the diocese for 18 years, serving her curacy at St Matthew's Church, Stretford before taking on the role of Priest-in-Charge and later Rector at the Church of St Nicholas, Burnage. In June 2021, she left St Nicholas Burnage to take on her current role of Area Dean of Bury and Rossendale.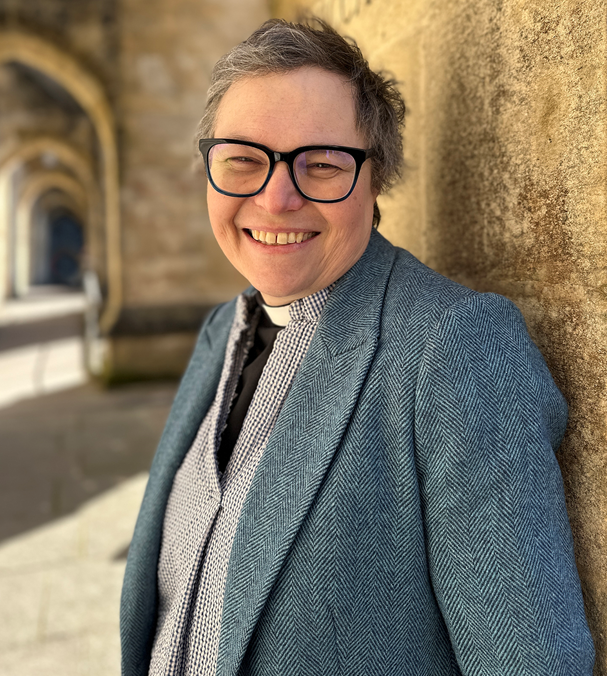 Rachel is a prolific writer of poetry, liturgy, theology and fiction and has been a regular contributor to The Church Times. She is also a regular commentator on BBC radio and television, and can often be heard sharing a Pause For Thought on BBC Radio 2 and Thought for the Day on Radio 4.

Appointed an Honorary Canon of Manchester Cathedral in 2017, she is Visiting Teaching Fellow in the Manchester Writing School, MMU, and Visiting Scholar in Sarum College. She is a Trustee of Emmanuel Theological College and a member of the Church of England's theological advisory board, the Faith And Order Commission. She is also a member of the General Synod, and Chair of the House of Clergy in Manchester Diocesan Synod.
Bishop David said,
"I'm delighted that Rachel has agreed to be the next Archdeacon of Salford and Bolton. In her two years as full time Area Dean for the Bury and Rossendale Deanery, she has shown how she can care for and support her clergy and church officers across the breadth of Anglican tradition, whilst providing clear leadership in the mission goals set out in our Vision and Strategy.
"Her personal gifts, including as a writer, poet, liturgist and broadcaster, will combine with her new responsibilities, to help the people of this generation know and love Jesus Christ."
The Revd Dr Matthew Porter, Bishop-designate of Bolton said,
"I am very much looking forward to ministering with Rachel, as we seek to grow Christ's Church, nurture disciples, and serve the people God has called us among."

Accepting the appointment, Rachel said,
"I am humbled and excited as to have been called to become the new Archdeacon of Bolton and Salford. I am passionate about helping individuals and communities meet Jesus and follow him and I look forward to serving alongside the people in the Archdeaconries of Bolton and Salford as we respond to God's joyous call on our lives. Please do pray for me as I step forward into this demanding and hope-filled role and be assured of my prayers in the weeks, months and years to come.'