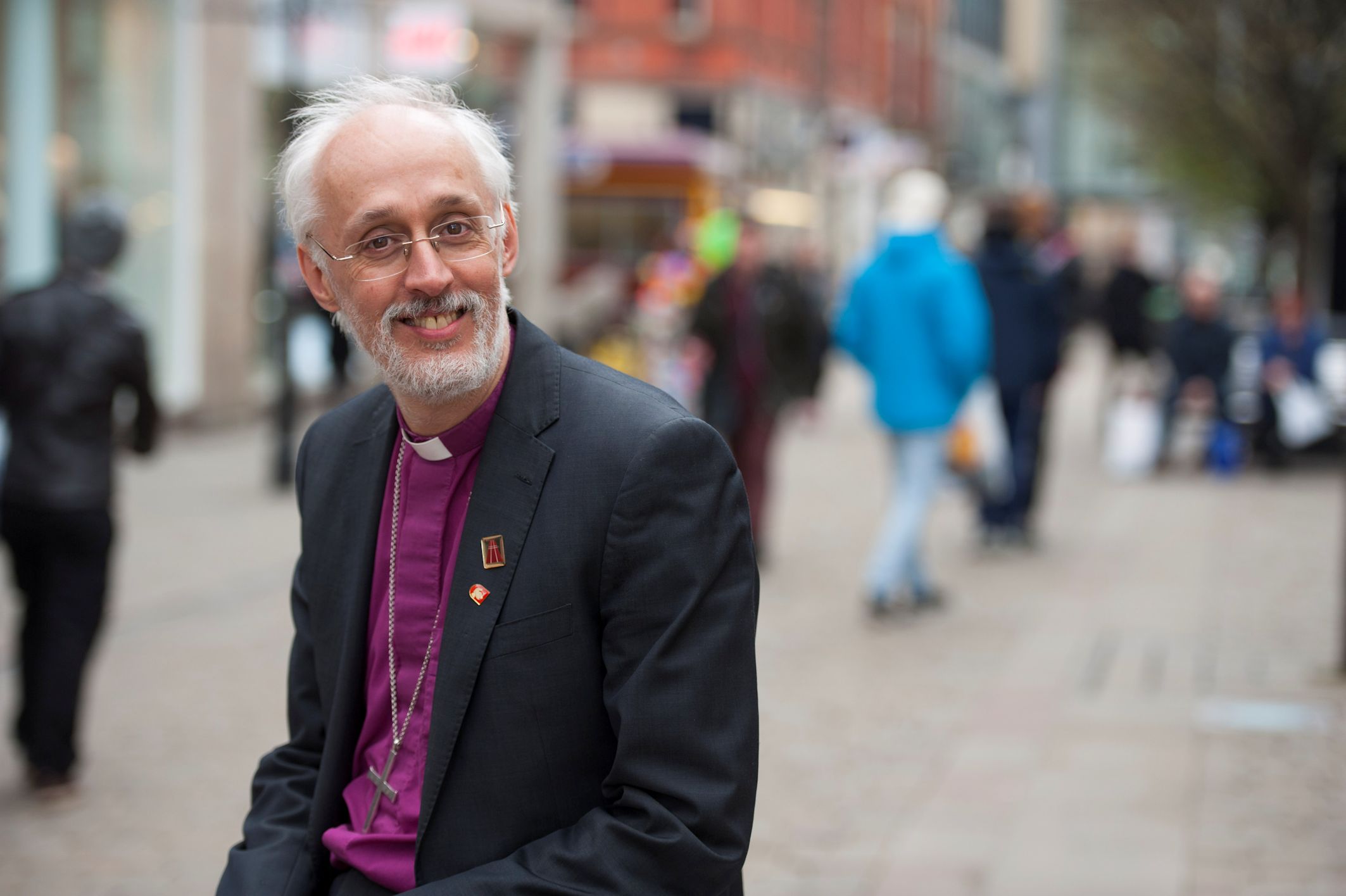 Dear sisters and brothers,
Epiphany can, all too easily, collapse into a tale about stars, strange gifts and exotic visitors. It becomes then a story about people very different from ourselves, living in an age far distant from our own. Yet Epiphany is the moment when Gods Church affirms its belief that Jesus Christ must be made known to all humanity, and when it reasserts its calling to facilitate that revelation.
The extent of our commitment to, and faithfulness in, this mission will never wholly be captured in Church Attendance Statistics, nor in the levels of Parish Giving we can achieve in order to deploy resources to the work. But it would be complacency in the extreme to imagine that simply arranging and doing things as they have been done and arranged for the last few generations will of its own fulfil the Epiphany task to which we are being called.
These are times of change in Gods Church, and the Diocese of Manchester must not be laggardly in embracing change. There are signs of good new growth in our parishes, schools and chaplaincies - from the blossoming of Messy Church, to the increasing willingness of our people to explore vocations to ordained and lay ministries; from the Antioch Network, setting up small, relational congregations in some of our poorest parishes, to the Children Changing Places project across Bolton.
Our vision of Church for a Different World, now backed up with some clear objectives under our three headings of nurturing, growing and serving, continues to enable us to attract funds from beyond the diocese to test out and support new ways of fulfilling the Epiphany Commission. We will have further plans to share in this coming year. What is clear however is that adding new things alone will not suffice. We will need to find more effective ways of doing some of the things we have always done. And, to apply a gardening metaphor, there will need to be pruning alongside feeding and watering, if we are to grow, and grow healthily.
As I write, our consultation on deaneries and Area Deans continues. I am grateful to all who have contributed via the on-line survey, through letters, or via deanery meetings, and would encourage those who have not yet responded to do so. Whilst structural changes may not achieve mission in themselves, they can often be the release mechanism that allows mission to flourish. We need to equip ourselves to support our parishes, and other local expressions of mission, in ways that enable ideas to emerge and be tested; and for clergy and lay leaders to feel they have a part to play in a mission not confined to the boundaries of a single benefice.
Just before Christmas, I hosted two suppers at Bishopscourt for our ordinands in training and their guests. We have some very gifted and exciting people preparing for ordained ministry among us. Some of them are already in placements in our parishes, as they train on a part time or contextual course. We can expect financial support from the national church in order to allow us to increase the number of stipendiary deacons we have customarily been able to take. But then we shall all need to work with them, both to benefit immediately from their skills and talents, and to ready them for incumbency level posts in due course. Those of us who are long in ministry, and have nurtured them thus far along their journey, will have much to share from our experiences and the wisdom that comes from many years of practice; yet we will need to guard ourselves against the temptation to inculturate them for the church of bygone times.
As with many dioceses, especially in the Northern Province, our financial situation is not healthy. Until Parish Share levels increase at least in line with inflation, we are effectively committing ourselves to a progressively smaller church. We receive a generous subsidy of over 2Million each year from the national church; support provided to sustain mission and ministry in places that count among the 10% most deprived parishes in England, and 45% of our parishes fall in that category.
But that money does not fully cover the gap, nor does it allow for the fact that many parishes outside of these poorest areas are also not at present paying the full costs of the ministry they receive. We will work hard in 2020 to help churches with their Giving programmes. Alongside this it is becoming ever more pressing that action will have to be taken on a larger scale in order to find alternatives to those of our buildings that are the most costly to run and maintain, and where the parishioners can never expect to cope with the bills.
Many of you will have seen the video we produced in 2019, setting out something of what we believe God is calling us to. I know, from many comments, that it has been very well received. It shows churches across our range of traditions being blessed by God as they serve, nurture and grow. Above all else, this should give us confidence that the seeds of the renewal of our Church are already planted and growing in many places. Indeed, the growth in lay ministries, exemplified by our highly successful ALM scheme, combined with both the sterling work of many parish lay officers, and the rapidly developing understanding across the diocese of what lay leadership means, all help us see how we can embrace the future God is sending us.
Our Epiphany challenge will be met partly by encouraging every Christian to play their part in making Christ known and partly by simply learning how to replicate in our own contexts the good we can see going on nearby. We do not have to become other than what we truly are. We just need to inhabit our traditions and contexts in ways that are already proving fruitful elsewhere within the Manchester area.
May God bless you as you walk alongside him, in the Power of the Spirit and in Union with Christ through this Epiphany season. A season that is no mere remembrance of things long ago and far away, but our present and local calling - to make Christ known to all, in the places in which we live and minister.
+David Manchester