Churches held special services over the weekend to reflect on the faith and service of HM the Queen as the nation observes a week of mourning. Special prayers were said and Requiem Masses held to mark the passing of the Queen who had such a strong Christian faith and served the nation with commitment for over seven decades.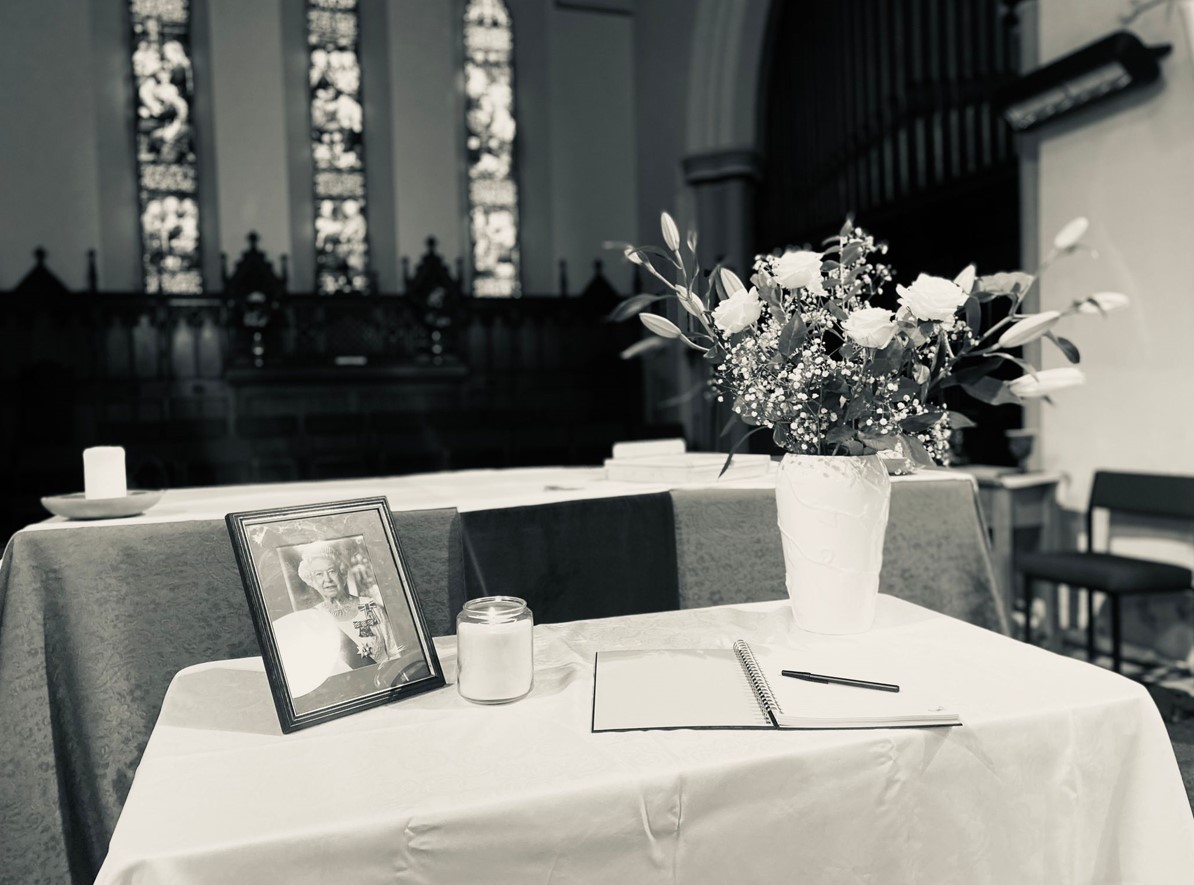 .
People have expressed their sadness at the news of the Queen's death and have drawn support from remembering together her life dedicated to serving the nation. Many have reflected on the strong Christian faith of the Queen which guided her life and character.
At Waterhead Church in Oldham a book of condolence was opened, with the opportunity to "Say a prayer, light a candle, talk with someone."
Many churches are remaining open during the day to offer people a quiet, prayerful space and the opportunity to light a candle.