On Saturday, a service was held at Manchester Cathedral to bid farewell to Bishop Mark Ashcroft. Family, friends and colleagues turned out to express their gratitude, respect and affection for Bishop Mark and his wife Sally.
Hundreds turned out to worship together in the stunning setting of Manchester Cathedral. Surrounded by well-wishers, the service marked a fitting end to a career dedicated to leading, supporting and serving others.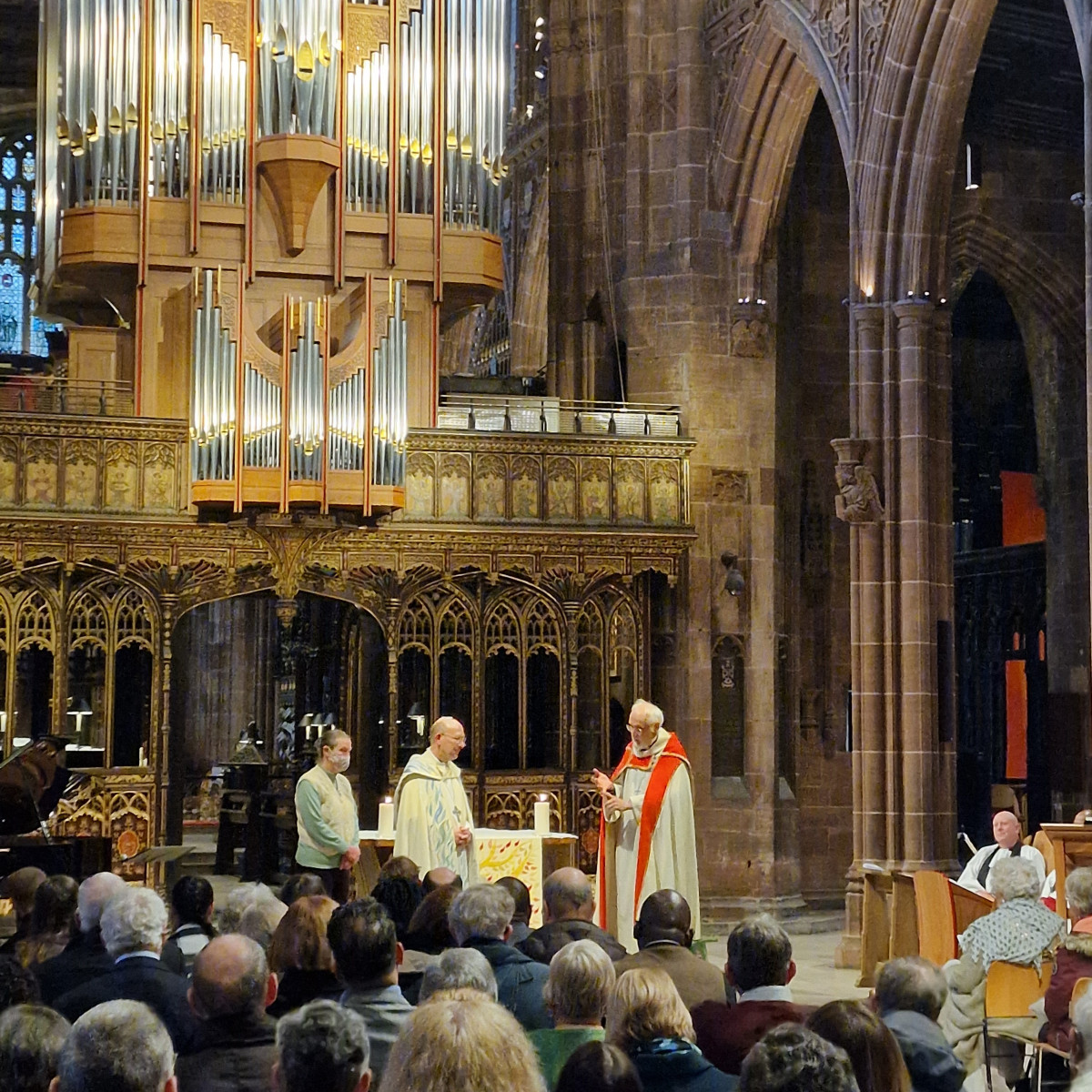 Bishop Mark has served the diocese for thirty years, not only as Bishop of Bolton, but also previously as Archdeacon of Manchester, Area Dean of North Manchester and Rector of St Stephen and Christ Church Harpurhey.
Earlier in his career, Mark served as curate at Burnage, before moving to be a tutor and then Principal at St Paul's School of Divinity Kapsabet in Kenya from 1986 to 1995.
Reflecting on their years working alongside each other, Bishop David said, "Bishop Mark has made an outstanding contribution to this diocese and his ministry has been deeply valued by so many people. Throughout all of his offices in Manchester and in Kenya, he has been above all, a disciple of Jesus Christ.
"His ministry has been marked by enthusiasm, dedication, wise insight and by a deep faithfulness to our Lord. Bishop Mark been supported throughout these years by his wife Sally who has been actively involved in the life of the diocese."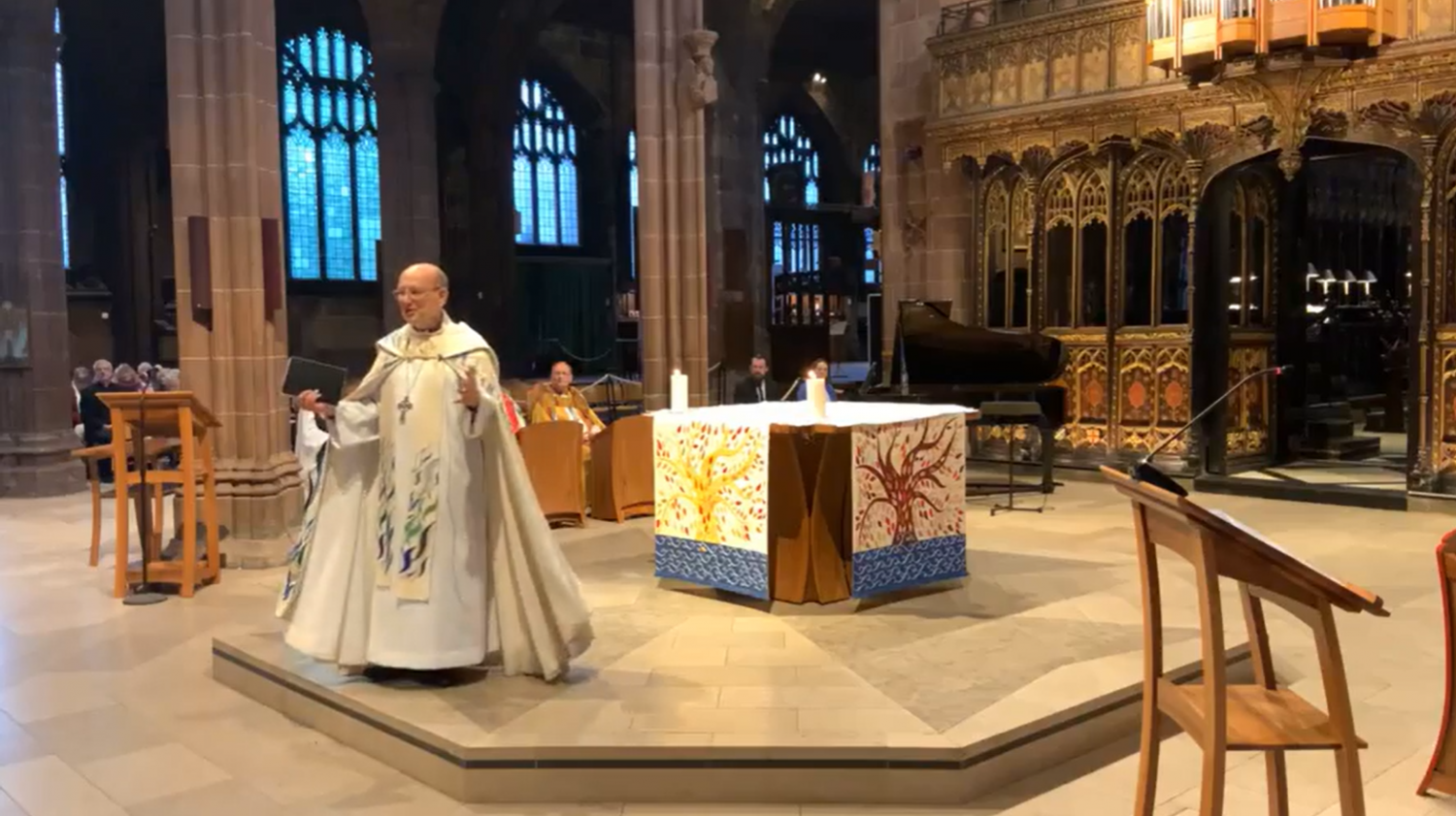 We spoke to Revd Canon Dr Chris Bracegirdle as he paid tribute to his friend and colleague. He said, "I have known Bishop Mark for many years, right back from when we served as incumbents together in the early 90s. I have had the pleasure of working closely with him throughout our careers.
"Bishop Mark's spiritual life, faith and relationship with God is at the core of who he is. His concern for the marginalised has remained with him no matter the role he has taken on, and his care, without ever being patronising, has been a hallmark of his ministry.
"I have always been struck by Bishop Mark's careful preparation for worship and the freshness of his teaching, always considering the needs of his audience. He is a gentle and kind man, who values fairness and is willing to speak out and challenge the status quo. He has used each office he has held to great effect, never to draw attention to himself, but to advocate for the people he serves."
Bishop Mark said, "I am really grateful to God for all of the ways in which I have received blessings throughout my life, particularly here in the Diocese of Manchester.
"As many of you will know, being ordained, being a vicar, being a bishop is the best job in the world. We are called to pray, study the bible, love others and point people to Jesus. It has been such a privilege to be able to do a job that I love, serving here in Manchester."
Everyone at the Diocese of Manchester wishes Bishop Mark and Sally the very best for their retirement.
The full service was livestreamed and can be watched back here on Facebook