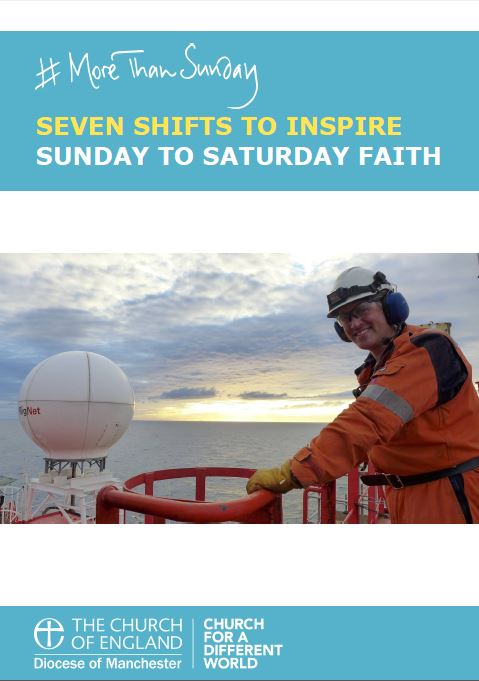 Groups of people across Manchester Diocese have taken part in a year-long learning journey to develop discipleship in the lives of our parishes, school and chaplaincies. This is part of the national Setting God's People Free initiative which we have renamed as #MoreThanSunday in Manchester. Eight parishes, one chaplaincy and a school took part in a pilot project with the aim of encouraging everyone to see that following Christ Monday to Saturday beyond the walls of the church is as much about being Church as what we do on Sundays.
We have worked on our vision for exploring what it means to follow Christ Monday to Saturday beyond church in our work, education, community and family contexts. The project manager, Canon Simon Bessant said, "After all the preparation, it has been good to work with people who are beginning to catch a vision for a whole life, everyday approach to following Christ in his world".
The project team has written a course book called Seven Shifts to Inspire Sunday to Saturday Faith. This is creating the shape of the reflective learning that the pilots will be exploring through to next year.
The pilots were: St Paul's Blackley, All Saints Langley, St Peter & St Mark Levenshulme, St Thomas' Delph Friarmere, St John's Atherton, Holy Family Failsworth, St Martin's Norris Bank, St Mary's Ellenbrook, Manchester Minstry2Business and Trinity High School.
Find out more about the progress of the Discipleship Pilots here.
For a review of the learning of the year-long pilot and the next steps, click here.