The distribution of 120 free digital giving devices has started this week. In the biggest project of its kind, 120 churches will soon be able to accept donations via the tap of a card, revolutionising the way in which congregations can contribute financially.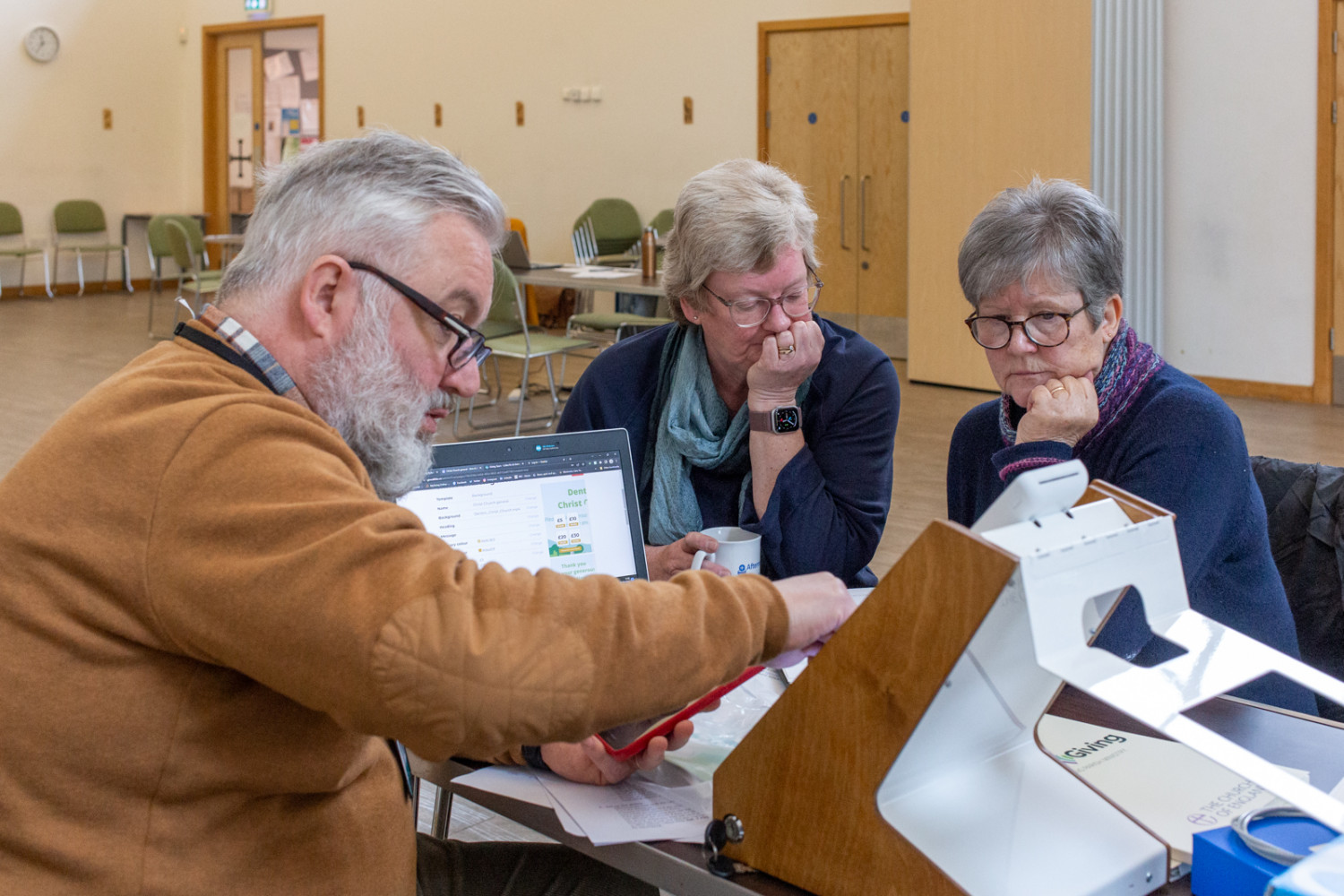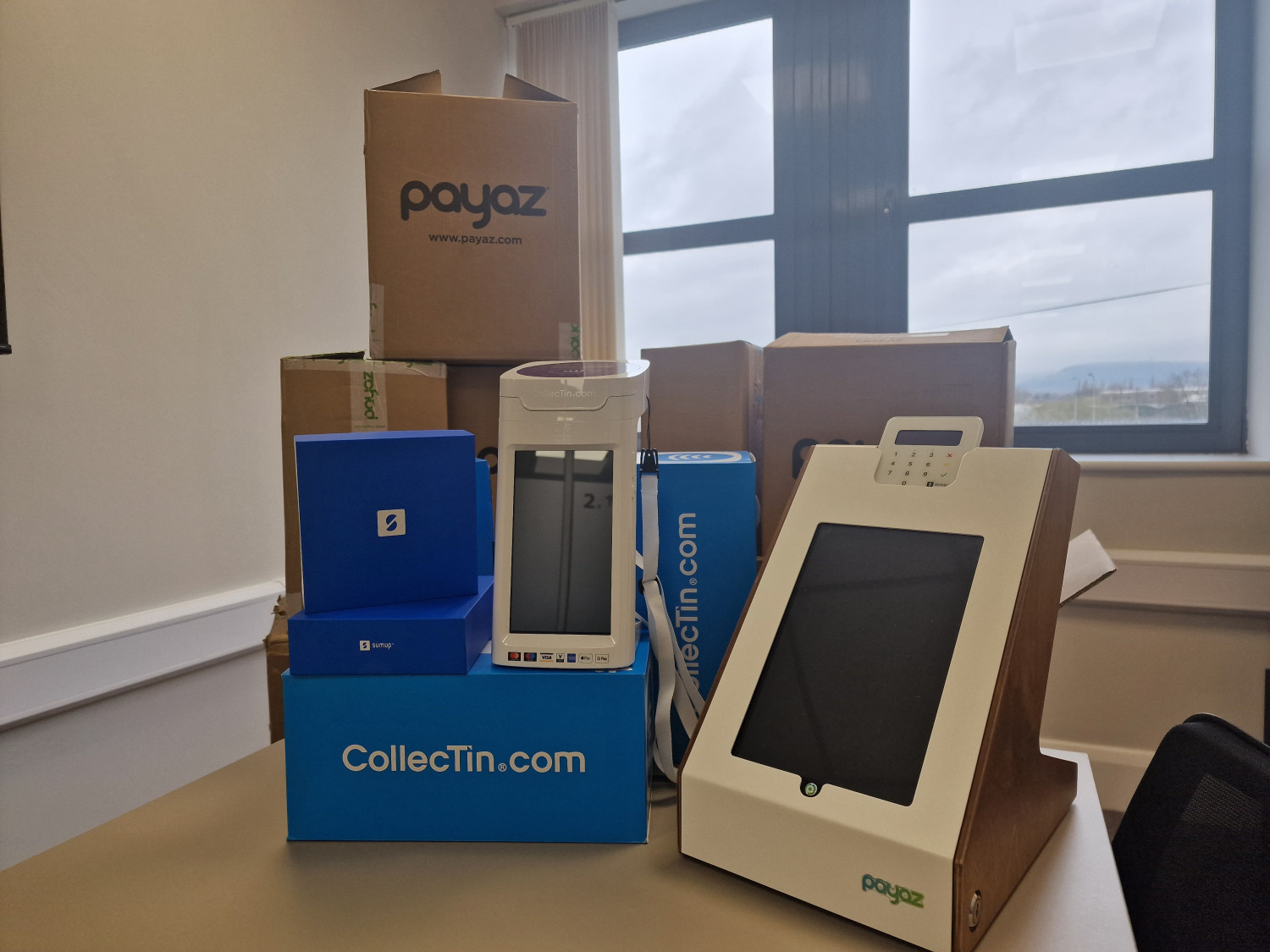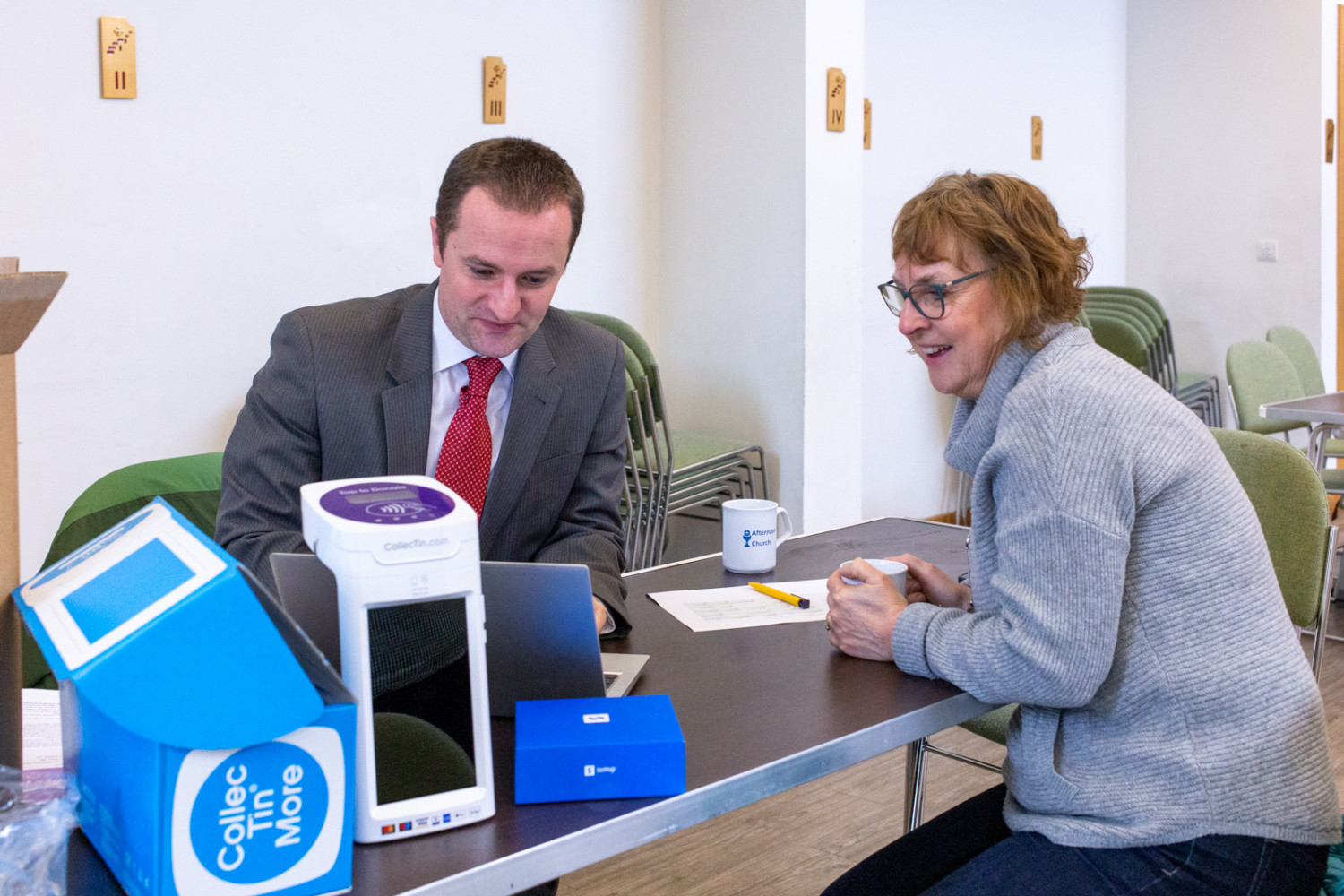 Manchester is providing more free devices to its churches than any other diocese in the UK. Originally the plan was for Archbishops' Council to provide 50 devices to successful applicants as part of the National Giving Strategy. However as a result of the huge demand, and thanks to funding from the Manchester Diocesan Board of Finance, the remaining 70 applicants are also being given devices.
These free digital giving devices have been proven to make it easier for people to give financially when visiting churches and boost the average donation by a factor of three. With cards having overtaken cash as the preferred form of payment in society, we know that having the ability to accept digital donations is going to be key for many churches in the years to come. This support from Archbishop's Council and the Manchester Diocesan Board of Finance makes obtaining one of these devices accessible for all.
In addition, 82 of the churches who applied will receive support to set up online giving, as they stated in their application form this giving method wasn't already in place.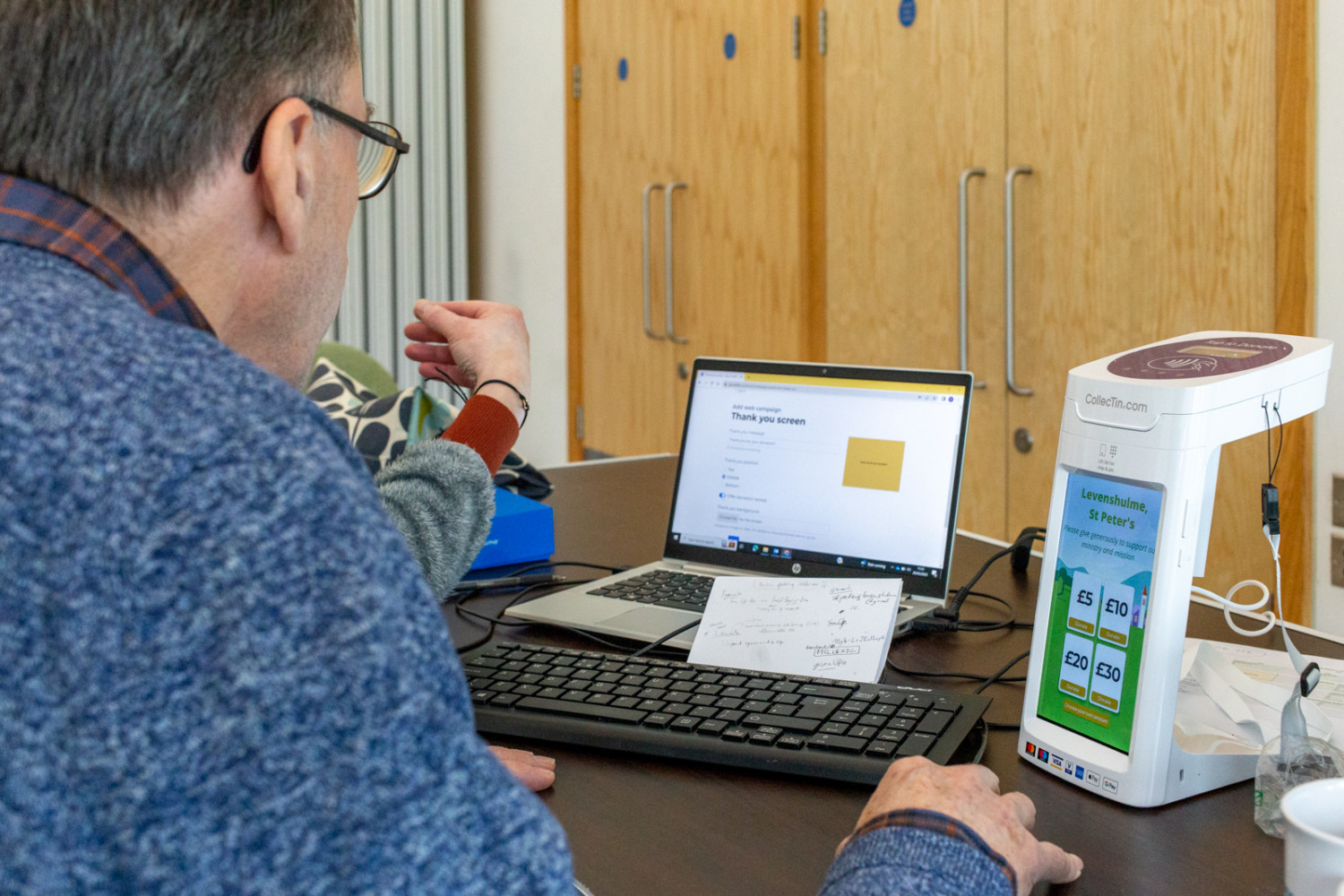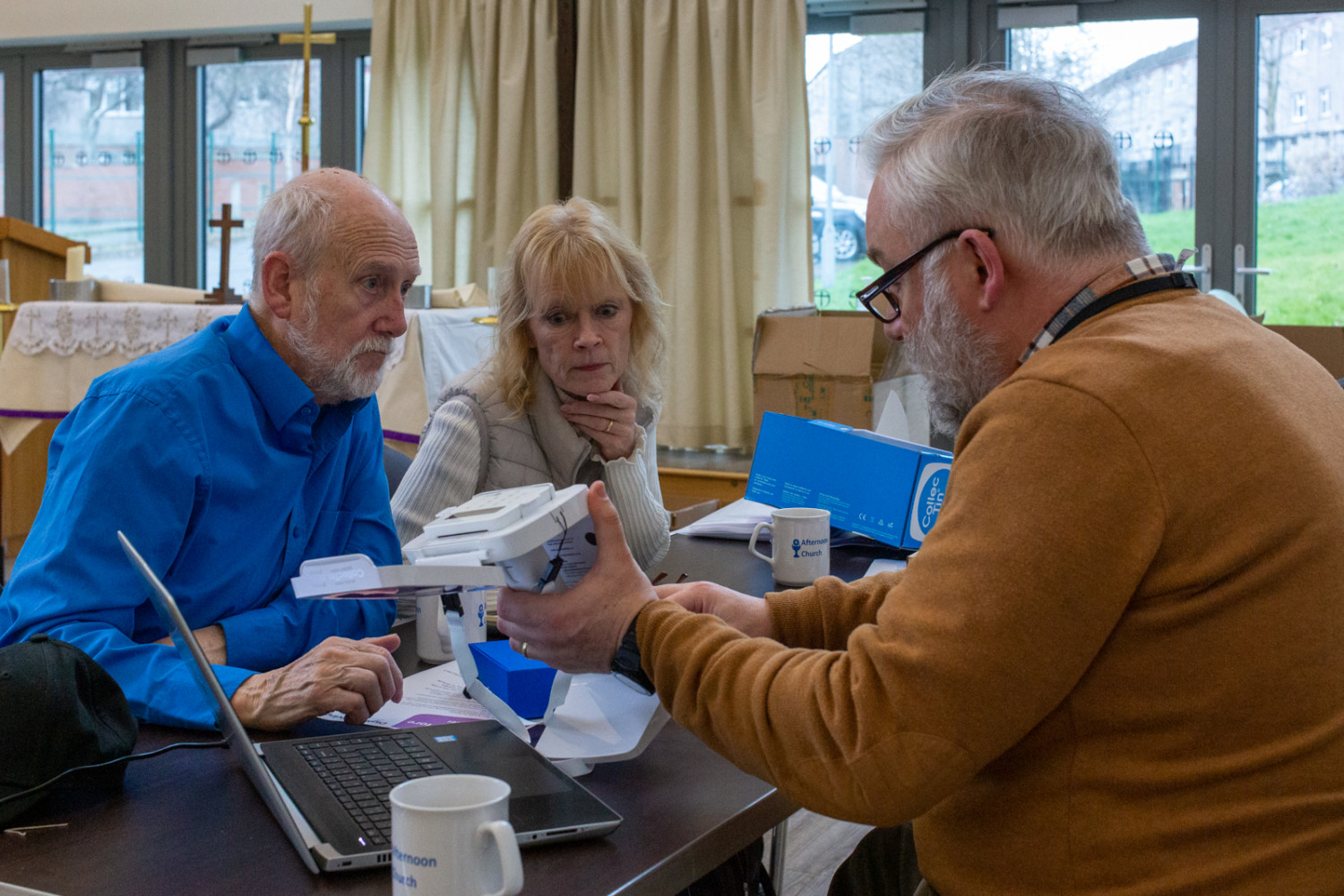 Workshops have started this week to give out the devices and train church leaders how to set them up and use them effectively. It's a huge task for Giving Advisor, Paul Bailey but is set to support many of our churches as they seek to increase their much-needed donations.
Paul said: "Churches across the country received digital donations worth over £4 million in 2021, and this is expected to be much higher when the 2022 figures are released. I am delighted to receive this generous investment which will modernise the giving methods at churches across our diverse diocese. It is a big boost to achieving the aims of the diocese's giving strategy launched in late 2021".