Following a six-month long closure for renovations and renewal, St Werburgh's in Chorlton, opened its doors once again for a joyful carol service. Illustrating its place at the heart of the community, locals of all ages gathered to celebrate the reopening of the stunning building.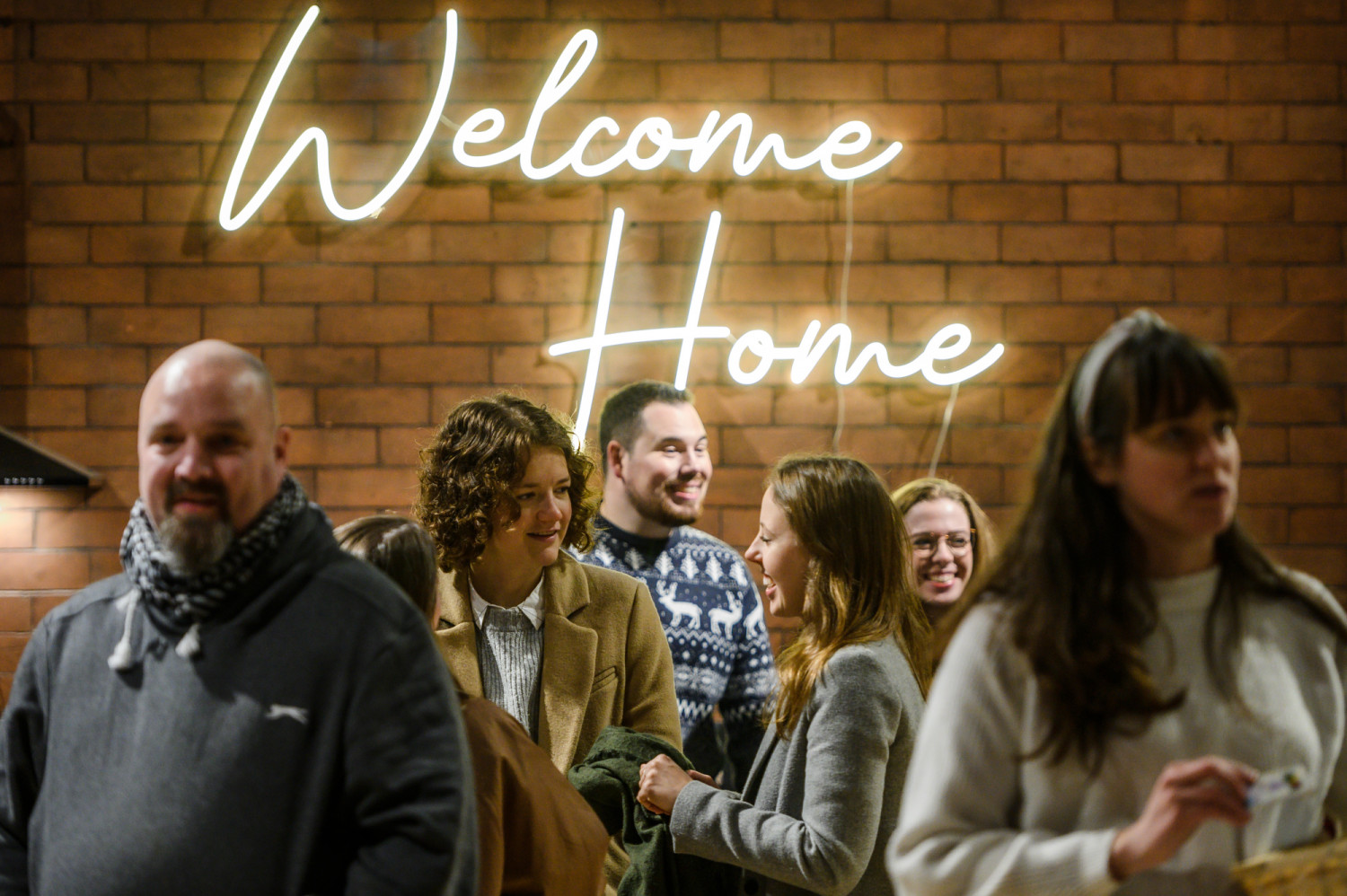 The church has been fully refurbished with financial support from the Church Commissioners' Strategic Development Fund. This has included turning the interior of the church a full 180 degrees, creating a new, larger entrance where the chancel had once been and moving the altar to the opposite end of the building. The pews have been replaced with chairs that can be moved, so that the seating can be altered to suit the occasion.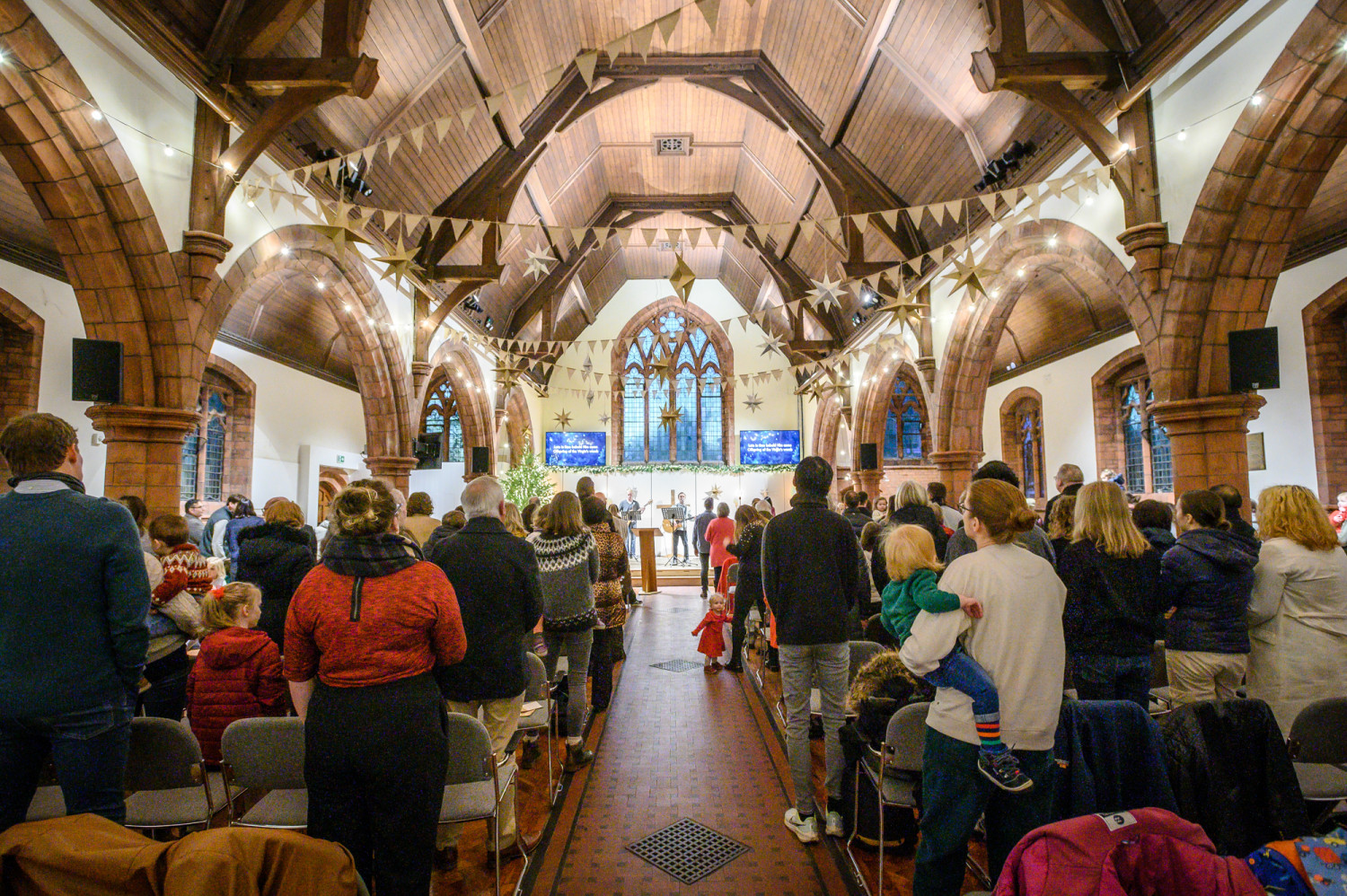 The church is now an even more inviting space with a kitchen counter at the back, café tables and a lowered floor to create a wheelchair and pram friendly route all the way around the building.
The service was well attended, attracting many local families with young children who came to explore what St. Werburgh's has to offer. The evening included videos that told the story of the changes to the church throughout the years and during the recent building works. Confetti was released during the final hymn, much to the delight of the congregation.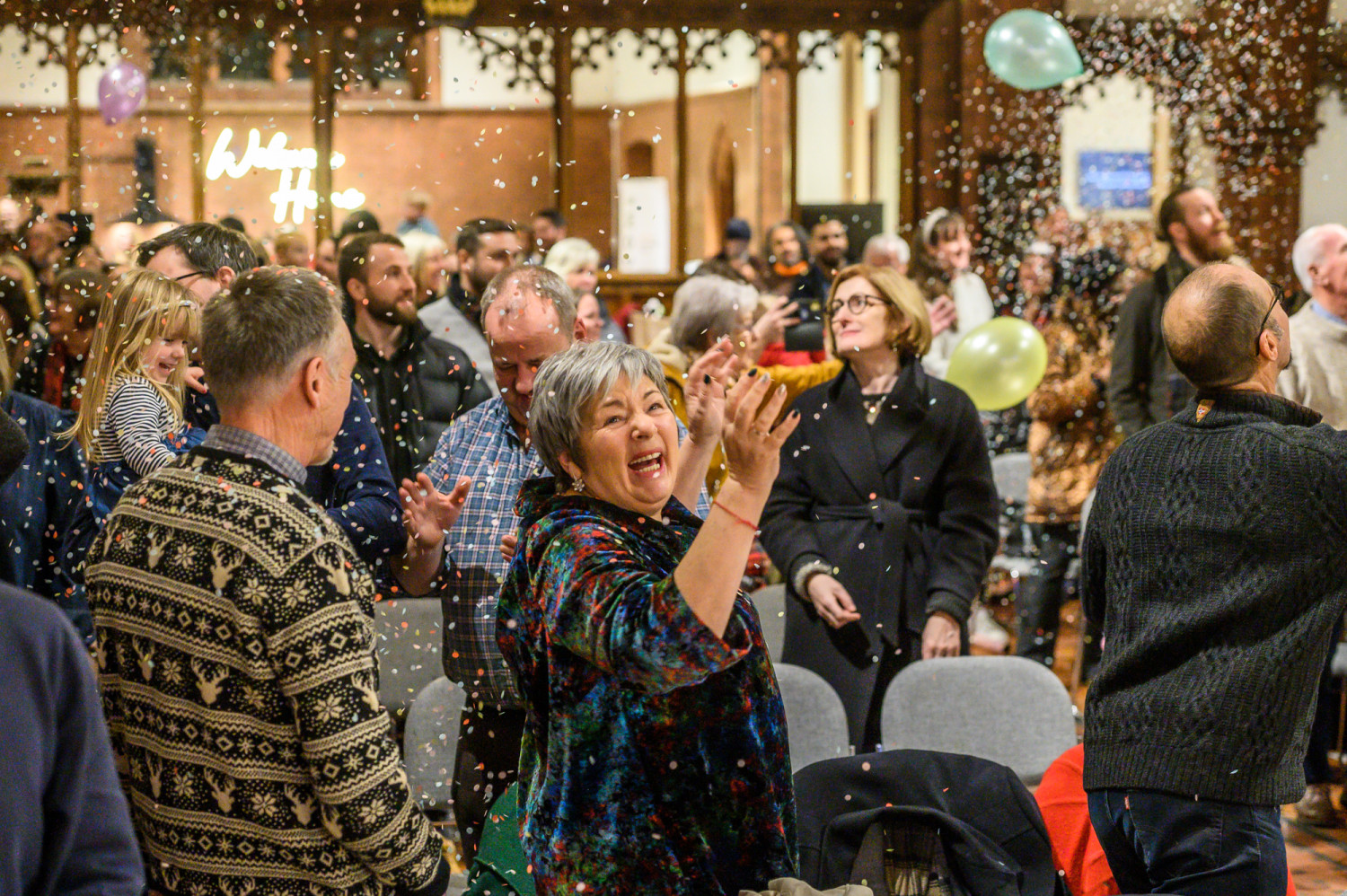 The Rev. James Neal who leads the church alongside his wife, Emily said:
"We are so thankful for this space; it was great to celebrate its reopening and to celebrate the birth of Jesus. It was an evening of joy, hope, celebration, food and fizz and we loved being able to welcome so many from our community.
"The project has allowed us to make the space accessible, welcoming and repurposed for a new, exciting future."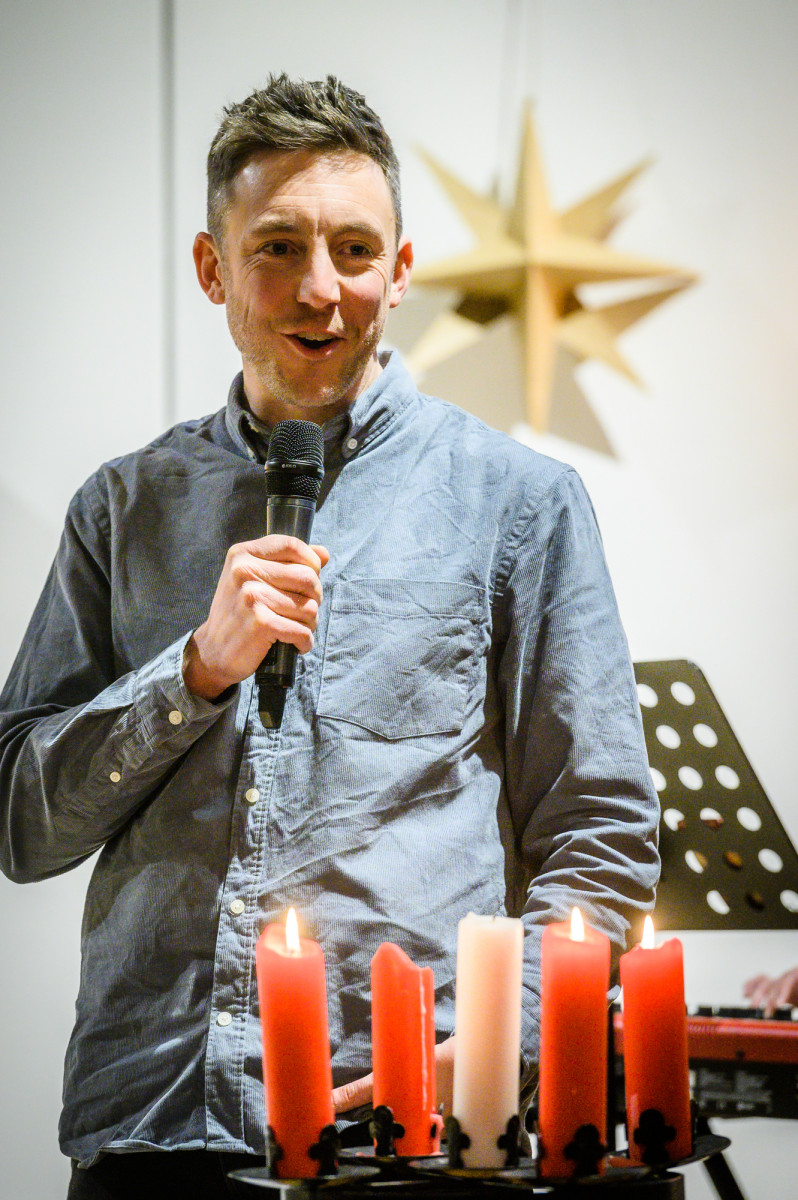 St Werburgh's is a Resource Church, an initiative that seeks to revitalise churches by engaging with the local community and growing the congregation. Resource churches also seek to develop new leaders who can later plant new churches or bring their energy to support other churches.
To find out more, head to St Werburgh's Chorlton | Manchester (stwchorlton.org)