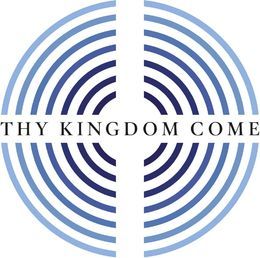 Thy Kingdom Come is going to look slightly different this year, compared to previous years, due to the Coronavirus pandemic. Here are five Ways your family and church can be involved in Thy Kingdom Come from 21 to 31 May 2020.
You can join the Diocese of Manchester TKC Facebook Group to share stories of how your family or church is taking part in Thy Kingdom Come.
Follow prayer events in the Bolton Archdeaconry on their YouTube channel from 21 May.
Prayer and Care
It has been heartening to see how people have shown love and kindness, serving and loving the most vulnerable, during this unprecedented time. As a result, we are introducing a new strand to this years Thy Kingdom Come. As we pray for those we know and love to become followers of Jesus, how could we demonstrate this also in deed (in keeping with social distancing guidelines in respective countries?) Many churches are already taking the lead on this. Please go here for more information.
24/7 Prayer / Continuous Prayer
Why not consider hosting a continuous virtual prayer event? It could be held for 24/1, 24/7 or 240 hours of prayer 24/10! You may wish to connect with other churches locally from different denominations or even connect with churches in different parts of the world. For example, if you are a church based in the UK, could you team up with a church based in Australia and take it in turns to do continuous prayer 12-hour shift patterns?
Have a look at our continuous prayer page here to enable and help you to plan this event.
Pray Together at regular times
Praying for people to come to know the love, hope and peace found in Christ is at the heart of Thy Kingdom Come. Could your church set up regular, daily patterns of prayer (via conference call or Zoom / Skype) to hold these people in prayer or adapt existing morning and evening prayer times to do so? Or quite simply, you could commit to saying the Lords Prayer at a particular time of day.
Our daily prayer resource which could help is available here.
Light up the World in Prayer
Jesus Christ is the light of the world and we are called to be the light of the world as we bear His image.
Could you encourage as many Christians as possible in your town or village to commit to lighting up the world in prayer during these 11 days?
On the Thy Kingdom Come website, there is a Light up the world in prayer section with a whole suite of resources to equip you / your church to encourage others to pray and shine their light.
One of these activities, is a map of the world which we want to see filled with light. As each individual, family and church commit to pray, more lights will populate the map. Will you play your part, as we pray for the light of Christ to penetrate the darkness across the globe?
Digital resources
There are a number of digital resources to equip churches to participate in Thy Kingdom Come.
This includes the Prayer Journal with reflections, Bible verses and actions, particularly suitable for young people, and the Family Prayer Adventure Map - which includes additional Augmented Reality bonus features that can be accessed through a new bespoke Family Prayer Adventure app.
You can join the Diocese of Manchester TKC Facebook Group to share stories of how your family or church is taking part in Thy Kingdom Come.