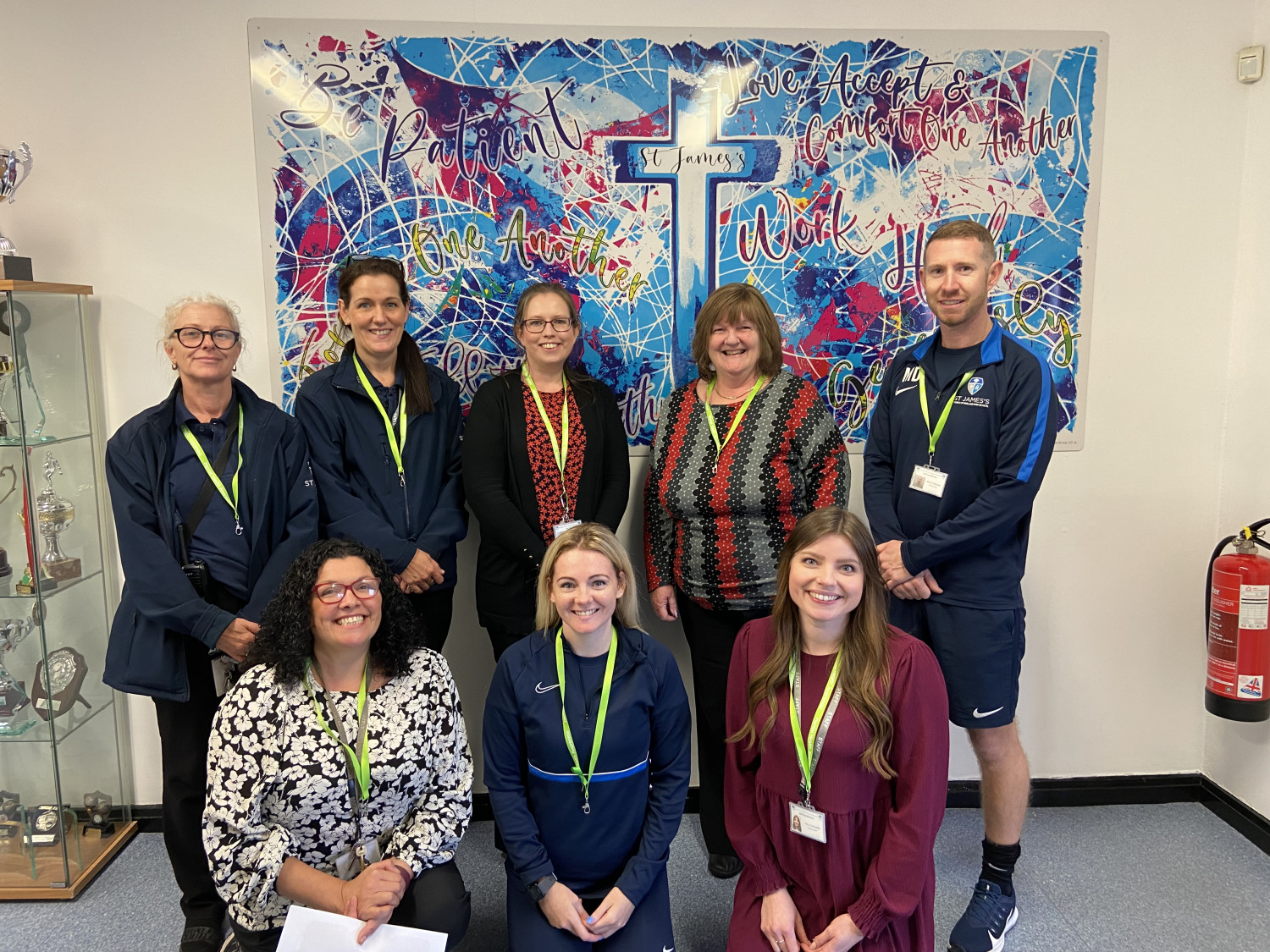 Young people have been amongst those most severely impacted by the pandemic. The Mental Health Awareness training offered by the Diocese of Manchester has been more important than ever. The training is offered to churches and schools and helps them recognise the signs and respond positively to mental health issues.
Catherine Anderson, Headteacher of St James, said "We are incredibly grateful to have been able to take part in the Mental Health First Aid course delivered by the Diocese of Manchester, so that our colleagues understand risk factors and warning signs."
Catherine invited all school staff to consider training as Mental Health First Aiders and within 24 hours her inbox was full of enthusiastic staff registering their interest. Some members of staff did the online course and the diocese also delivered 'face to face' training at the school to ensure everyone who wanted to had the opportunity.
Catherine said, "All our staff gave the same reason for getting involved; they had seen how our students' wellbeing had been affected by the pandemic and they were keen to train so they could offer them effective care and support.
"I am proud to say we now have over 30 trained and committed Mental Health First Aiders at St James' and a 'waiting list' of 10 more who are now keen to embark on the training this term. The team has already started working with our students and are making a significant difference. Our Mental Health First Aiders are very visible, they have been introduced to all our students and they wear a special lanyard to identify their training. Students know that these members of staff are open to talking about mental health and wellbeing and the lanyards often start the conversation.
"The positivity surrounding our Mental Health First Aiders has spread and has had an impact across the school. The Head of Year 7 is leading on our School Mental Health Strategy and we are training 30 pupils to be Student Mental Health Ambassadors.
"The past 18 months have been very hard for everyone. Focusing on supporting young people to manage their mental health and wellbeing has been a really positive way of responding to the impact of the pandemic.
"I can't thank Susie and Rachel enough. Their commitment to support us on our Mental Health First Aid journey has been transformational at St James's and I would really recommend that other schools consider investing in this incredible training."
Click here for details of forthcoming Mental Health Awareness training.